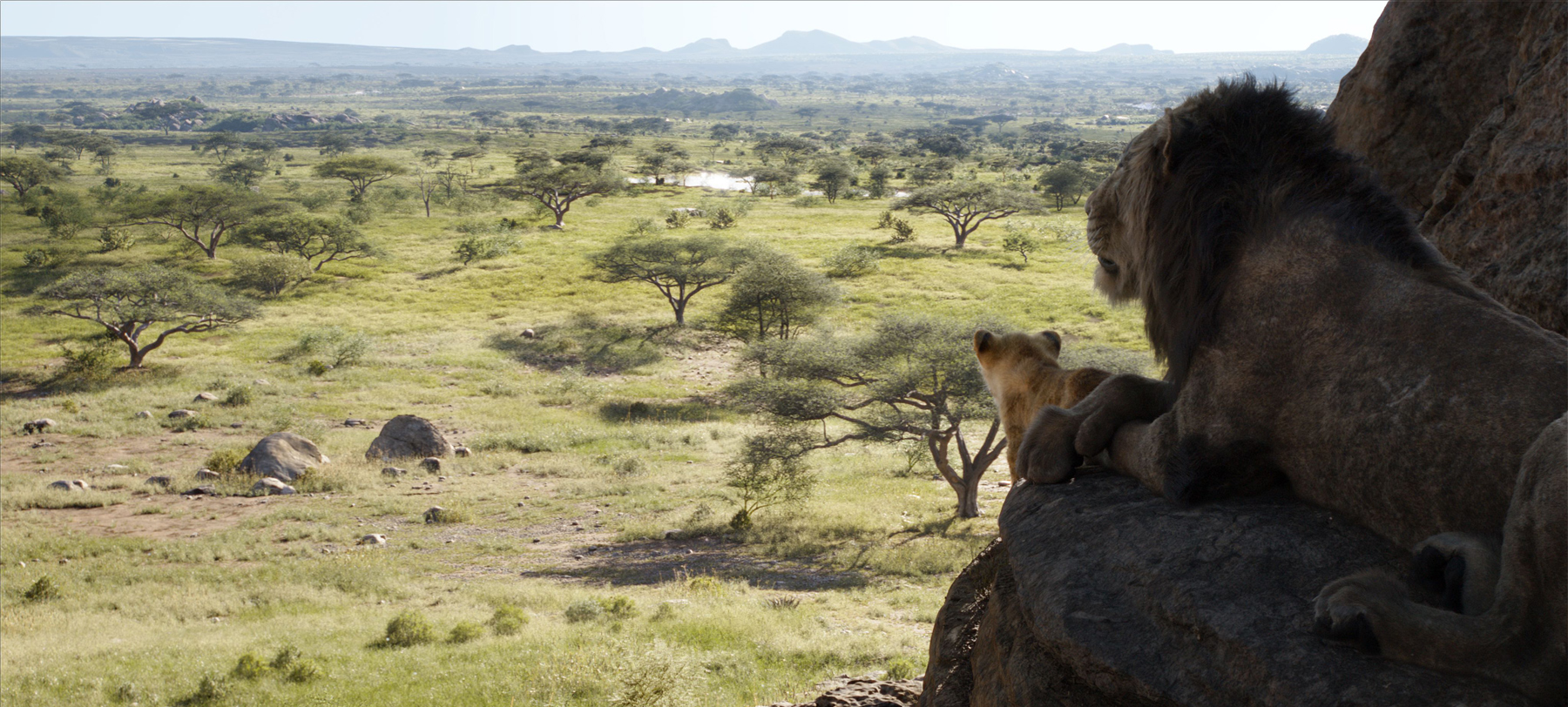 Virtual landscape: The Lion King
Posted on Jan 18, 2021
In an awards season retrospective, we hear from Audrey Ferrara about The Lion King's ground-breaking VFX work.
Where did you fit in within the project as a whole?
I was MPC's sets supervisor for The Lion King. I was responsible for the digital environments for the entire movie, which was full CG. I had the great opportunity to be involved in pre-production, working closely with the production designer and the art department. We worked from their concept art and models, making game-engine ready assets for the virtual shoot.
Just like any shoot, we modified sets per setup, and delivered each shot to MPC's visual effects and animation team in London and Bangalore. That team rebuilt the sets to match but in photo-realistic detail. We had to build all the plants, trees and rocks in the computer to populate the world we were creating. I was a kind of bridge between the filmmakers and the VFX teams throughout the making of the movie. I had the amazing chance to see the project from its early stages right through to completion.
What was your vision when it came to your VFX work?
As the sets supervisor, my main goal was to carry the filmmaker's vision of the Lion King's African environments all the way through post-production, making sure that all of our artists had a visual rule book in their minds while crafting the different CG environments.  My vision for this movie was to build the "blueprints" of the world during pre-production and pre-visualisation, so once we moved into post, we would just have to follow the plans and make sure everything was beautifully crafted and photorealistic.
Overseeing the "construction" phase of the environments during pre-vis allowed me to be more organised and efficient at the job during post-production. It was a huge advantage. I knew every single set and sequence by heart and gained a priceless understanding of how these sets would help deliver our director's story.
What tools did you use and how did it help you carry out what was planned?
The entire movie was shot in VR using Unity. To my knowledge, it was the first time an entire movie was shot using Virtual Reality. MPC had to develop the pipeline to gather the data, send the scenes and finally process them in post-production. To do this we used our virtual production toolkit, Genesis.
Everybody knows what a multi-player video game is like, the difference is our game is based around our own digital sets and character animation. Instead of fighting or competing like you might in a computer game, in our game you walk around the set in VR, moving the set pieces around, adjusting lights, and operating virtual cameras, just like a real set. We even connected traditional hardware devices like dollies and cranes, so a live-action grip team could make camera moves in a completely realistic way.

In post-production, we use quite a few different software tools, the main ones are zBrush for sculpting digital models, Maya for a number of things including modelling and animation, Houdini for effects simulations, Pixar's prMan for rendering, and Nuke for compositing. We also have a large R&D department who create bespoke tools for our artists and a huge pipeline which allows for a global operation across all of our studios.
As for our digital environments, our R&D team developed a number of tools which included a scattering tool that could randomly populate hundreds of miles of vegetations and ground detail. We built over 160 square kilometres of photoreal digital environments for The Lion King!