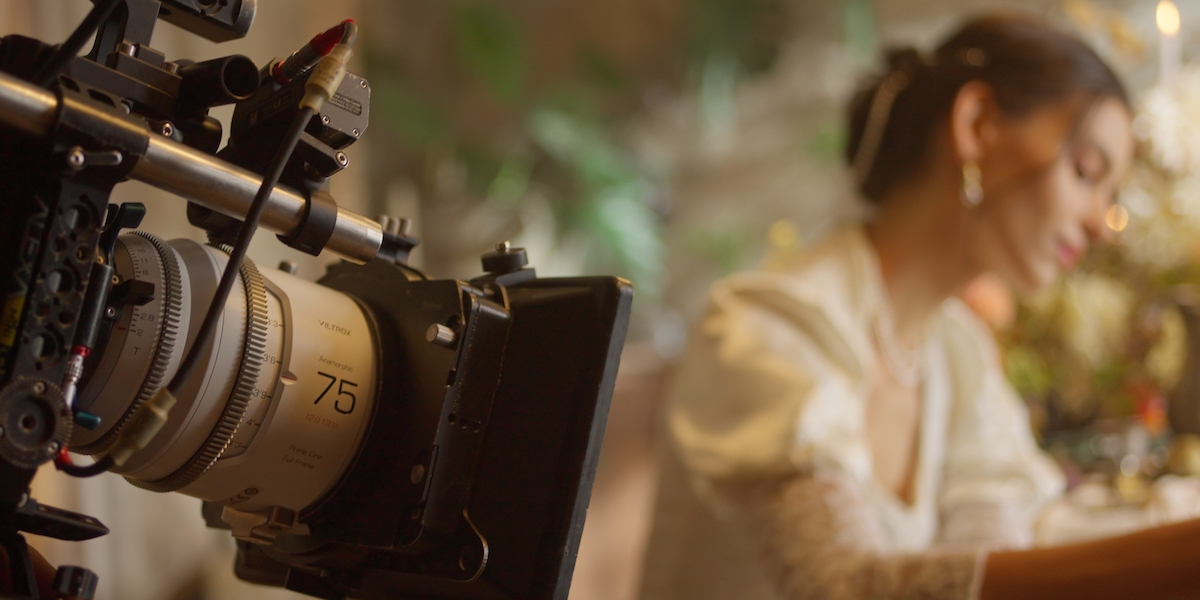 Viltrox: Full-frame anamorphics
Posted on Jul 26, 2023
Viltrox's Epic cine prime set is the perfect all-in-one solution, offering the ultimate in consistency with a vintage anamorphic charm
Advertisement feature
IN EARLY 2023, Viltrox, a relatively new brand to the film industry, introduced its Epic series of cinema lenses. The line-up consists of the 35, 50 and 75mm T2.0 1.33X full-frame anamorphic prime cine lenses. Currently in PL mount, there are plans to release lenses for L- and E-mount in August.
Viltrox has been manufacturing still photo lenses for six years and has also been a leading company for lens-mount adapters since 2009.
As a foray into cinema optics, the Epic series boasts excellent optical design, delivering vivid, detailed performance all across the frame.
The lenses provide delicate and soft image performance, presenting vintage charm, pleasant skin-colour expression and a unique picture texture. Its consistent tone performance makes the range perfect for film creation.
With a refined optical design, the lenses maintain a constant squeeze factor of 1.33x, ensuring a consistent distortion ratio from near to far. They produce blue streaks that appear natural and not overly artificial.
Designed with a multi-blade structure, these optics have a constant aperture of T2.0, delivering pleasant and beautiful bokeh with vivid oval spots. The transition between in-focus and out-of-focus areas is incredibly smooth and natural, granting impressive expression.
All lenses in the Epic series share the same character, gear-position design and centre of gravity, eliminating the need for repeated adjustments. They also have the same colour performance – simplifying the post-processing of colour modulation – and exhibit minimal barrel distortion, with no signs of chromatic aberration.
Furthermore, the design of the optics minimises the angle-of-view change when adjusting focus, resulting in a practically unnoticeable breathing effect.
All three lenses in the Viltrox Epic Anamorphic line-up currently come in PL mount, but plans are in place to introduce E, L and Z mount options. By the end of 2023, additional focal lengths like 25mm and 100mm may be added. The current lenses can also be easily attached to full-frame mirrorless cameras using the various cine lens adapters available on the market.
The Viltrox Epic Anamorphic lenses are designed to deliver a 2.39:1 aspect ratio from 16:9 cameras, making them useful for shooting anamorphic with cameras that don't feature an open-gate capability or 4:3 aspect ratio. They feature a 95mm front diameter, and the focus and aperture rings are consistently positioned. The horizontal field of view is 56mm for the 75mm lens, 37mm for the 50mm and 26mm for the 35mm lens, while the gear pitch is a standard 0.8 Mod across the board.
What sets the Viltrox lenses apart is that they're the only 1.33x anamorphic lens set on the market that cover the full frame. The Epic series lenses have a manufacturer's suggested retail price of £2229/$2799 per lens, or you can purchase all three as a set for £6290/$7899.
Learn more at viltrox.com.
This article appears in the August 2023 issue of Definition. Read the full magazine here.