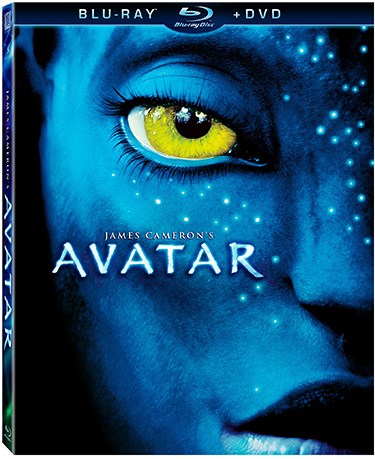 Video Entertainment Stays Buoyant While Downloads Double
Posted on Jan 5, 2011 by Alex Fice
Avatar was unsurprisingly the best DVD seller of 2010New figures for the UK video entertainment market, released today by the British Video Association (BVA), show that video maintained its position as a leading source of enjoyment for millions of people during 2010.  £2.6 billion (excluding subscription services) was spent by consumers on video entertainment, roughly the size of the 2009 market.
Retail DVD remained by far the most popular way of watching video, making up 73% of the sector by value, followed by Blu-ray Disc sales, which continued to enjoy strong growth throughout the year achieving a 8.1% share.   Early indications from Screen Digest now value physical and digital rental video almost on a par, each with around 8% of the 2010 market (physical rentals are higher in volume).  However, when combined with online download-to-own transactions, total digital video transactions represent 11% of the UK video entertainment market in value.
2010 Blu-ray Disc sales increased 55% year-on-year to 13 million units, demonstrating its increasing appeal as the best form of high-definition entertainment in the home.
The 2010 physical volume and value sales, using data from the Official Charts Company , show that Avatar (20th Century Fox Home Entertainment) was the most popular title sold during the year, followed closely by Toy Story 3 (Walt Disney Studios).  As is traditional, there was a Christmas boost to the video entertainment market, with £844 million spent on discs, double that of Q3 when £393 million was spent.  Other notable triumphs during 2010 include The Inbetweeners Series 3 (Channel 4 DVD) as best selling TV title, Michael Jackson: This Is It (Sony Pictures Home Entertainment) swept the floor in music sales, 10 Minute Solution – Blast Off Belly Fat (Anchor Bay Entertainment) topped the fitness chart and the 2010 Ryder Cup Official Film (Lace Group) was king pin of the sports chart, following the European team triumph in October.  In the pre-school charts Peppa Pig – Peppa's Christmas (Entertainment One) was the most popular release and in Children's overall it was Toy Story 3.  Comedy remains a big Christmas driver of video entertainment in the gifting market, with John Bishop – Live – The Elvis Has Left The Building Tour (2entertain) having the last laugh.
The popularity of digital services grew considerably in 2010, with more people than ever choosing to view content online and on Video-on-Demand platforms.   Download-to-Own sales have more than doubled from £35 million to £78 million, while rental-style services grew in value by £5 million to £205 million last year.
Commenting on the 2010 figures Lavinia Carey, Director General of the British Video Association said:
"Video entertainment is enjoyed by millions of people and our figures show that it remains hugely popular.  People now have many more ways to access video and the growing incidence of digital purchases and viewing, although still new, shows that our industry is making progress in embracing technology and using it to respond to changing habits in the digital environment.