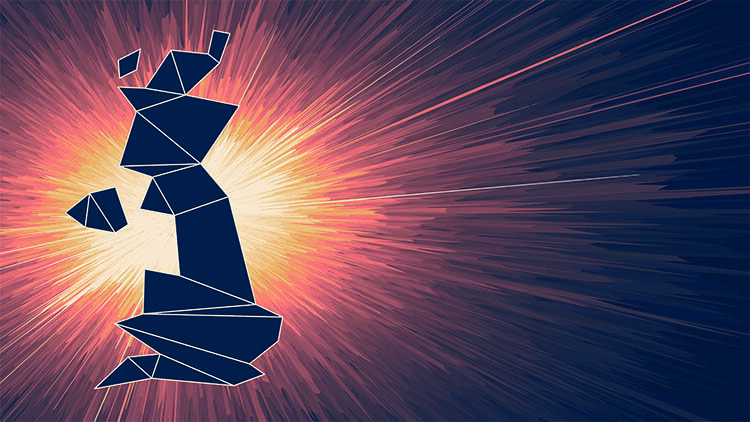 The content country
Posted on Jan 9, 2020
Back in the early nineties, the UK film business was in trouble due to lack of investment – but heading towards the 2020s, things couldn't be more different
---
Words Julian Mitchell / Pictures Various
In the shadow of Brexit, there is some good news for our industry. At the moment in the UK, there is a production boom in full flow, fuelled by the SVOD (Subscription Video On Demand) companies and their new services, which are themselves being enabled by the government's tax relief for screen industries. But perhaps the bigger story is the swathe of industrial regeneration projects that are appearing to service this production torrent.
Millions of pounds are being invested in redeveloping legacy industries such as railways, print works, military bases, even legacy mega-TV series – see the extension of Titanic Studios in Belfast, the old home of Game Of Thrones...
Are we coping?
It isn't all good news. The flip side of such a glut of production, is dealing with it. Not just on a production space level, but on a skills base or – more accurately – a lack of skills. There is a dire shortage of skills to populate the boom, so much so that a record £4.2 million of investment has been delivered to support new entrants and established crews in progressing their careers across the UK. This includes tackling skills gaps and shortages, including programmes to support in-demand roles such as accountants, location managers, production coordinators and script supervisors, and to improve leadership and management in the sector. Kaye Elliott, director of high-end television at ScreenSkills, commented on the investment: "This is the largest investment in skills and training since the establishment of the High-end TV Skills Fund, but it is a modest fraction of the £1.2 billion spent on production in the UK last year. We have to continue to  professionalise our workforce and ensure they are at the top of their game if we are to build on current success."
Skills Passport, the online tool designed in 2018 to help professionals navigate short training courses, has been further improved and is now offering even more industry-endorsed courses. As part of a pan-ScreenSkills review of endorsement of short courses, it will be taking on a new name shortly. Bursaries will continue to be available for courses not commissioned and funded by the High-end TV Skills Fund, but are regarded as useful training for those working in the sector.
Film productions including Wonder Woman 1984, Downton Abbey, Horrible Histories and Maleficent: Mistress of Evil contributed just over £700,000 towards supporting skills and training in 2018/2019, ScreenSkills announced last year.
Above: Erin Doherty (left) as Princess Anne and Charles Dance (right) as Lord Mountbatten in The Crown
The UK film industry is thriving, and we need more people to come and play a part
A total of £703,483 from 72 productions funded the Film Trainee Finder trainee placement programme, and training in shortage areas such as script supervisors, production accounts and grips. All training programmes have recruitment targets aimed at improving inclusion in the industry, alongside some training specifically commissioned to support groups currently under-represented in the industry.
Studios such as Pinewood and Shepperton are also encouraging new trainees by operating open days. Last November, Pinewood Studios offered over 1,500 young people a behind-the-scenes glimpse into the careers available in the film and TV industry, in order to kick-start the national Discover! Creative Careers Week programme.
Andrew Smith, corporate affairs director at Pinewood Studios Group, said: "The UK film industry is thriving, and we need more people to come and play a part in its success. We firmly believe there is a role for everyone, regardless of their background, experience or qualifications in film and television. We hope that by opening up our studio doors to young people, we are giving them a better understanding of the range of roles that are available. Ultimately, our Open Doors event is a step to finding an exciting career."
The need for automation
Apart from the skills shortage, there is also the matter of managing the amount of content that needs to travel through the production process. Zak Tucker from Harbor Picture Company, which has UK studios, sees automation as an answer to this: "The sheer scale of demand for premium content creation is mandating really intuitive automation for appropriate post-production processes, coupled with quite high-touch bespoke human QC, intervention and customisation," he explains. "That's why we don't see it as a particular service of a particular technology, but more of an approach that couples automation where it's appropriate, with humans overseeing it.
"You still have custom workflows, so not everything is a cookie-cutter result. AI will be part of the toolset, but I'm also talking about all sorts of other coding and scripting that can take processes that we normally do by hand on a daily basis, and automating them. The demand for premium content creation has gone through the roof and there is literally not enough people and expertise to achieve it at that level if you don't automate. The speed of turnaround will not be possible.
"One example would be around VFX pulls, for instance, and retrieval automations. Especially on larger VFX features and episodics, you can automate the pull process, which has been done to some extent already, but also automate the delivery back to the post house from the VFX vendors and the offline suites, maintaining colour pipelines and metadata integrity so you can iterate and reiterate and deliver on time.
"We've have already implemented parts of this with our own coders and R&D sections. We can automate the pull process with our own process for delivery to the vendors, we're really focused now on retrieval from them. Also auto-conforming and auto-updating on offline suites, along with exposing the pull system to our clients so that we can get out of the way as well. Our clients can then do 24/7 pulls and retrieval without human intervention, except for the skilled human QC elements, troubleshooting and customisation."
Above: Netflix's lavish new movie, The Two Popes stars Anthony Hopkins (left) and Jonathan Price (right) graded by Technicolor in London
The good numbers
The BFI is on the edge of publishing its UK production report for 2019, so we are referring to their previous substantial analysis of how the UK did in this sector in 2018. It's still great reading for those who work in the industry.
The top-line notes are 177 million cinema admissions for the UK and the Republic of Ireland, which was a 3.7% increase on 2017 and worth £1.387 billion at the box office. Film and high-end television production spend in the UK was over £3.1 billion – that split into £1.173 billion for high-end TV production, a 4% increase, with film production reaching £1.1924, the second highest level on record.
Three of 2018's top five grossing films at the UK box office were made right here in the UK – Avengers: Infinity War (£70.8 million), Mamma Mia! Here We Go Again (£65.5 million) and Bohemian Rhapsody  (£52 million).
In a time of seismic change, today's figures prove that film and television are thriving and are a vital creative industry
Of the 202 feature films that went into production in 2018, 131 were domestic UK films with a total interim spend of £295.3 million, up 17% from £253 million from 2017. Of the 119 high-end TV titles, 55 were domestic UK productions with a spend of £378 million, a 19% increase from the previous year.
These figures unsurprisingly caught the government's eye, with Margot James, digital and creative industries minister at the time, saying, "These statistics confirm yet again that the UK is truly a global powerhouse for the screen industries." Amanda Nevill, CEO of the BFI, said: "In a time of seismic change, today's figures prove that film and television are thriving, a vital creative industry that is outstripping other sectors."
Transforming the regions
Nevill went on to tell us that the benefits were being felt UK-wide, with production expanding nationwide and in the regions. How right she was – and a year later is proved to be even more so than at the time. One of the most interesting aspects of the growth of UK production is that it is partnering an increase in industrial regeneration. There are currently around 20 site regeneration projects happening around the UK, to make room for large film and television complexes.
Locations include the old RAF base of Church Fenton, which is just outside Leeds. The base was active through WWII and up until recently was a base for the Air Training Corps. From 2015, it was known as Leeds East Airport but now, with its three huge hangars, is to be a fully fledged film and television studio with 100,000 sq ft of production space.
In fact, the last series of ITV's Victoria was made there – Stage 1 and 2 were transformed into the interiors of Buckingham Palace for that series.
In Ashford, Kent, there is to be a development of the 15-acre Newton locomotive works, built in 1847 and shut in the early eighties. The plan is for four 20,000 sq ft stages, in addition to a hotel and film training academy.
Steven Knight, writer of the Peaky Blinders series, is in advanced talks with Birmingham council to develop Mercia Studios. The cost mentioned is around £100 million, with huge production spaces planned.
Images: Sex Education 2, another Brit-based Netflix hit, is filmed in Wales
The tax relief
The BFI has also broken down how the government's tax relief has impacted the industry (analysis from 2016 and before). For instance, expenditure on feature film production in the UK has doubled in nine years since the film tax relief was introduced, from £849 million in 2007 to a record-breaking £1.72 billion in 2016. High-end television production has also boomed since the introduction of the high-end tax relief in 2013, with expenditure more than doubling over the ensuing three years, from £414.9 million to £896.7 million. The video games tax relief that came into effect in 2014 has supported £389.9 million of development expenditure in 2016, up from £228.8 million in 2015. The animation and children's television tax reliefs have helped these smaller but culturally vital sectors develop 'green shoots' and generate expenditure of £97.1 million and £61.0 million respectively.
For the first time, the impact of the tax reliefs on the visual effects (VFX) sector has been analysed. While VFX is not a direct recipient of its own tax relief, it has become a vital and creative element in film and TV production, driving business growth and innovation through UK-based productions such as Star Wars: The Force Awakens, Paddington and Gravity. This success has fuelled significant private investment in VFX facilities, establishing the UK as a global leader in delivering award-winning VFX work, in turn attracting further inward investment, creating jobs and tax revenues.
High-end television
Production spend has almost doubled over the four years since the tax relief was introduced in 2013
High-end television (HETV) production in the UK has also boomed since the introduction of the tax relief in 2013.  Production spend has almost doubled over the four years since the tax relief was introduced, from £414.9 million in 2013 to £896.7 million in 2016. An estimated £179.4 million of tax relief was claimed against the 2016 expenditure.
High-end TV production expenditure rose by 4.5% in 2016 to a record of £896.7 million (£858.1 million in 2015). Growth in inward investment and co-production has continued, reaching £554.2 million in 2016, a 28.4% increase on £431.6 million in 2015.
The video games tax relief (VGTR) was introduced in 2014 to support the creation of UK-made and culturally-focused games such as Down on the Farm, The Secret Life of Boys and Peter Rabbit: Hop To It, and to enable the UK industry to grow and maintain its competitiveness in a growing global sector. Production supported by tax relief contributed an estimated £389.9 million expenditure on developing 228 video games.
In 2016, an estimated £78.0 million of tax relief was claimed against total game development expenditure of £389.9 million in the UK; 68% of the expenditure under the tax relief was additional and would not have occurred in the UK without the relief. UK games companies are attractive to international investors – between 2015 and 2017 inward investment primarily from Chinese investors amounted to approximately £1.75 billion.
New Hollywood?
Another sure sign that the good times are here is when a new company enters the market from another territory. For the UK aerial business, this is quite rare, as relationships are built up over many years – aerial cinematography is an expensive business and you need to know the company you use will get the shot in the best and safest way.
Images: Cornwall was the back drop for Poldark but Bristol's Bottle Yard Studios was used for interiors
New to the UK aerial business is a company called XM2 Aerial, with engineering and some production based in Melbourne, Australia, and strong connections with Pursuit Aviation in the US. Aidan Kelly from XM2 explains why they are now the UK. "We were established in the US and Australia, with offices in both countries. We managed to get on the Jordan component for Star Wars late last year and on that shoot we met a lot of the UK crew, and made connections there. We had been waiting for a project like that to be able to establish ourselves in the UK. The UK now has more production than Los Angeles."
Click here to visit the ScreenSkills website.
Click here to visit the British Film Institute website