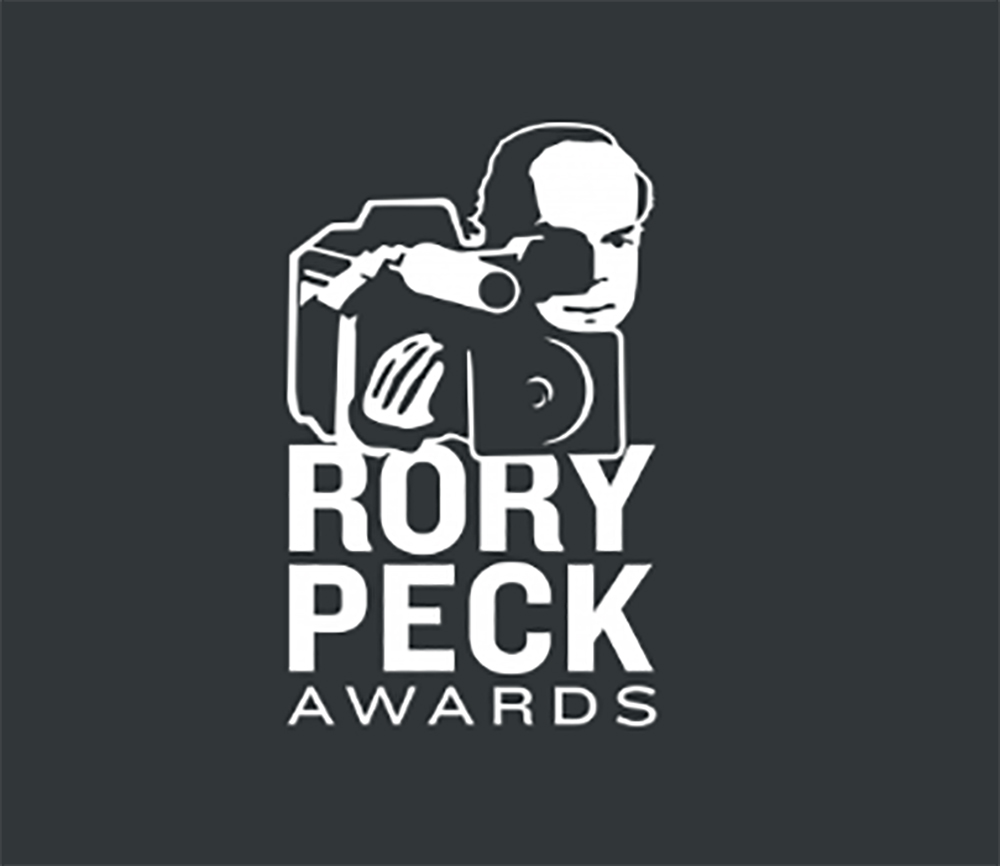 'Sony Impact Award for Current Affairs' Rory Peck finalists revealed
Posted on Oct 29, 2019
Sony announces three finalists for the 'Sony Impact Award for Current Affairs' category at this year's Rory Peck Awards: Martin Boudot and Mathias Denizo for their film 'Paraguay: Poisoned Fields', Matthew Cassel for 'The Missing', and Rodrigo Vázquez for 'Frontline Nicaragua'.
---
The Rory Peck Trust helps to safeguard and strengthen independent journalism by providing practical and financial support to freelance journalists and their families worldwide.
 Established in 1995, The Rory Peck Trust are the only awards are uniquely dedicated to the work of freelance video journalists, filmmakers and news camera operators who work independently to uncover stories that support today's international newsgathering and the public's understanding of the world. The ceremony is the main fundraiser for the Rory Peck Trust, a London-based charity supporting freelance journalists and their families worldwide.
 The Sony Impact Award for Current Affairs aims to recognise the work of freelance camera operators who examine an issue, story or situation which has an impact on viewers, policies, or public awareness.
Introducing the finalists
Martin Boudot and Mathias Denizo, 'Paraguay: Poisoned Fields'
Filmed in Paraguay, Martin Boudot and Mathias Denizo combine science and investigative journalism to explore the beautiful yet toxic soybean fields in Paraguay. Commissioned by France 5, and working hand in hand with Paraguayan scientists, this unprecedented study explores the genetic damage inflicted on children exposed to pesticides by analysing soy, soil and water samples to try to trace the pollution back to its source.
Judges said: "To me, this piece stood out from the rest… it was beautifully shot and having science at the heart of it gave it credibility… it ticked all the boxes."
Matthew Cassel, 'The Missing'
Commissioned by NBC and Telemundo, Matthew Cassel's film documents the stories of five missing migrants from five different communities, across three different continents. The subject matter of these videos is the widespread issue of migrants going missing, either during transit or once they reach their destination countries. Cassel's videos seek to piece together each missing person's story through the lives of families left wondering whether their loved one survived the perilous journey.
Judges commented: "What I love about Matthew's film is he took a subject that can be a bit old and put new life into it, and brought respect and dignity to his contributors, which allowed that story to be told better."
Rodrigo Vázquez, 'Frontline Nicaragua'
In early 2019, Al Jazeera's People & Power sent filmmaker Rodrigo Vázquez to investigate the causes and aftermath of Nicaragua's Sandinista regime under President Daniel Ortega. Protests against pension reforms in April 2018 grew into a widespread anti-government movement. In response, the Sandinistas implemented a programme of mass killings. According to international and domestic NGOs, over the following year hundreds were killed, thousands more were exiled or detained and independent media voices were suppressed.
 Judges noted: "Rodrigo is the perfect person to cover this film. His extensive experience in South America, his massive network, his knowledge of how to operate on the ground – what's safe, what's not – made him the right person to cover the story. What he produced was shocking and revolutionary."
 Hiroshi Kajita, Head of Media Solutions at Sony Professional Solutions Europe, comments: "In a turbulent year for news and current affairs reporting, the contribution of freelance journalism has never been more important.
"The finalists of this year's 'Sony Impact Award for Current Affairs' showcase the enduring individual contributions to current affairs reporting, in challenging locations and with unique subject matters.
Despite their differences, all three films are united by the power of their storytelling and the emotion that these images provoke in the viewer. Driven by what the power of image can achieve, we are proud to support their significant work and that of the Rory Peck Trust."
This year's Rory Peck Awards ceremony will take place on Thursday 7th November 2019 at London's BFI Southbank.
To purchase tickets or learn more about the awards click the link here: rorypecktrust