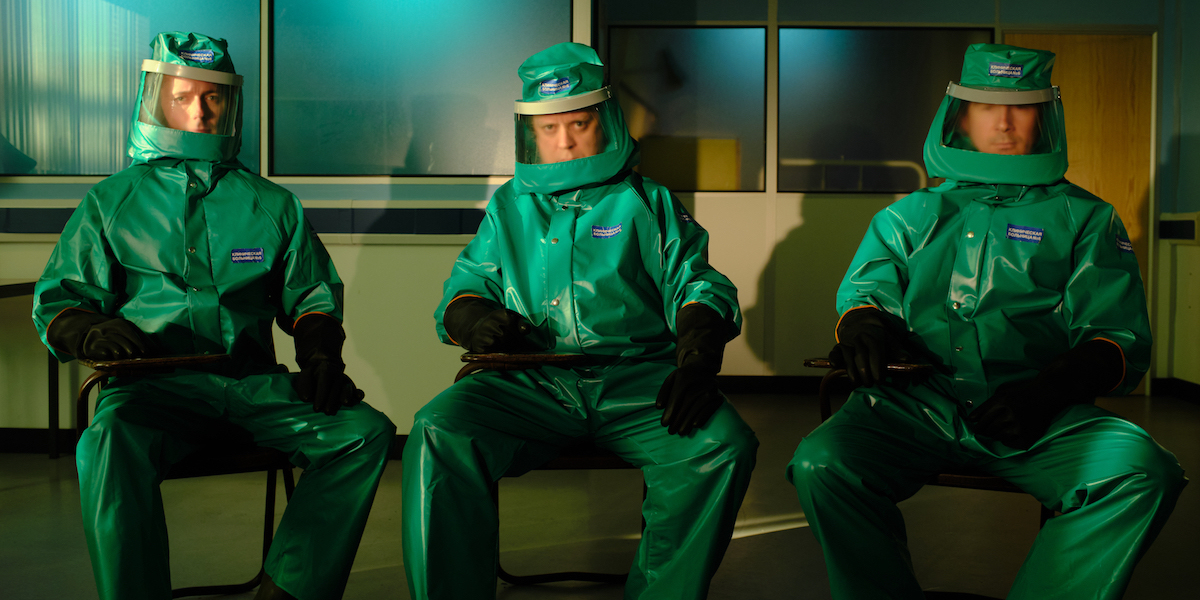 Litvinenko: Alexander the Great
Posted on Feb 6, 2023
Litvinenko recounts the brutal murder of the former Russian intelligence officer, assassinated in 2006
WORDS Robert Shepherd | IMAGES ITVX
ITV couldn't have picked a better time, nor a more relevant and powerful drama, to launch its revamped video on demand service ITVX (formerly ITV Hub). Set against the backdrop of the ongoing illegal war waged by Vladimir Putin's Russian Federation in Ukraine, Litvinenko tells the story of the poisoning and ultimate death of a former Russian intelligence officer in 2006.
Jim Field Smith, director of the four-part series starring David Tennant as Alexander Litvinenko, says the idea came several years before he started shooting the drama.
"The biggest obstacle was Covid-19, to begin with anyway," he explains. "We were ready to go, then the pandemic hit. We had to re-evaluate the show; whether we could still physically shoot it or not."
Then came global events of a different kind. "We didn't know that Putin was going to invade Ukraine," Field Smith adds. "The war was a horrible surprise for everybody, although not if you spend any time studying what the man is capable of. Certainly when it happened, we were all wondering: 'Is now the right time?' If nothing else, though, it only underlined the show's message. Ultimately, everyone agreed we should keep going."
CHOOSING A VICTIM
It's claimed Russia has made more than its fair share of attempts to wipe out people deemed a threat to security. In 1978, Bulgarian dissident Georgi Markov died after being jabbed with an umbrella on Waterloo Bridge – alleged to have been engineered by the KGB.
Precisely 40 years later, former Russian double agent Sergei Skripal and his daughter, Yulia, narrowly survived being poisoned with the nerve agent Novichok in Salisbury, where he was living. British national Dawn Sturgess wasn't so fortunate.
In 2020, former Russian opposition leader Alexei Navalny was also dosed with Novichok, but luckily – although now behind bars – lived to tell the tale.
Field Smith explains that the assassination of 'Sasha' Litvinenko, the first confirmed victim of lethal polonium-210-induced acute radiation syndrome, was the first time Putin's Russia staged such an operation in the west. This, he says, makes it a bigger, 'if more chilling', piece of contemporary history.
"That's why it was so stark and compelling," he explains. "My approach was for the series to feel unvarnished and authentic, with a documentary feel, because we had an ace up our sleeves in that we were making the show with help from a number of the principal people in the story. It needed authenticity and not to look like we had embellished or over-dramatised anything. The true facts of the story are already so preposterous and dramatic, I was keen for us not to be tempted to over-egg that. What was most important for me was to show the truth – because ultimately, that's what this whole story is about."
INSIDE INTEL
Marina, Sasha's widow, aided journalist Richard Kerbaj in his documentary Hunting the KGB Killers. According to Field Smith, that programme was a catalyst for Litvinenko, owing to all the key personnel to whom Kerbaj secured access.
"Marina, Anatoly [Litvinenko's son], Ben Emmerson KC – who took the case to the Royal Courts of Justice and helped force a public inquiry," Field Smith adds. "DS Clive Timmons [played by Mark Bonnar], who oversaw the case. DI Brent Hyatt [played by Neil Maskell], the homicide detective who first interviewed Sasha. These are all people we consulted and who provided their first-hand experience and testimony, so we could give it that authenticity and detail."
Litvinenko is available on ITVX
This article appears in the February 2023 issue of Definition. Read the full story here.