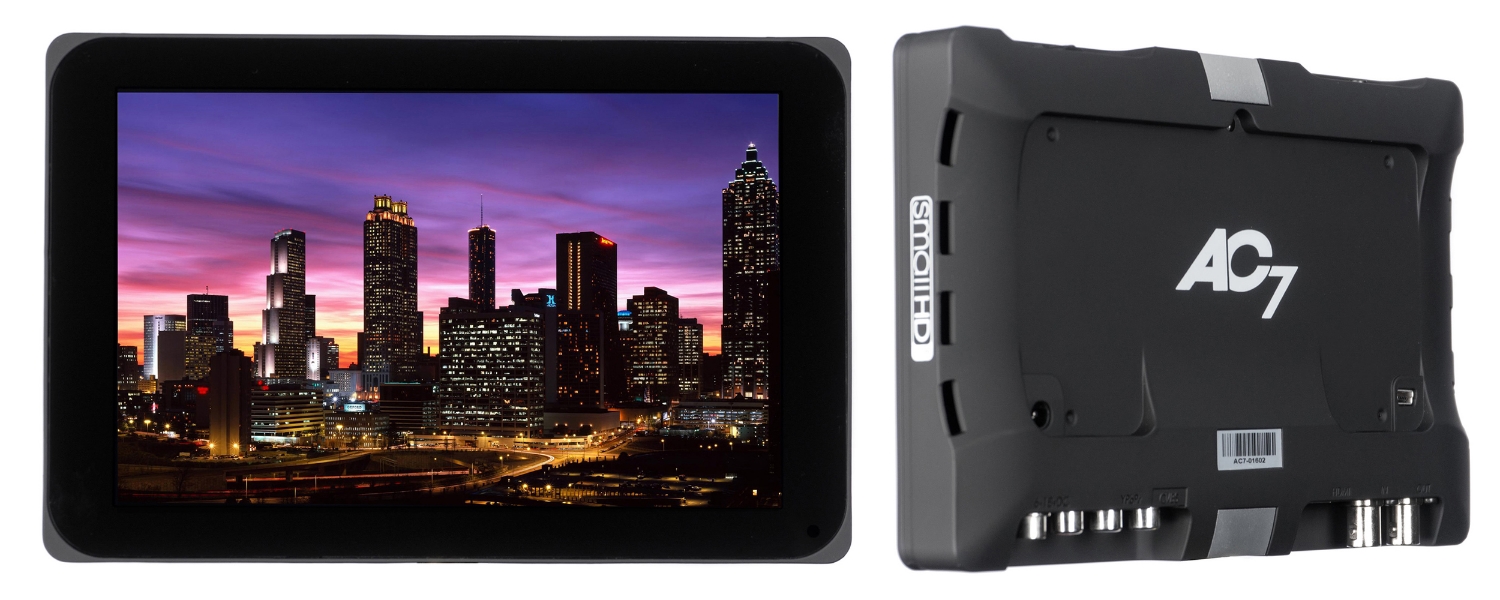 SmallHD OLED Monitor For Less
Posted on Jan 18, 2016 by Alex Fice
New pricing for Small HD's 7inch OLED monitor.
SmallHD has announced new sale pricing on their 7-inch AC7-OLED series of monitors for video production. Now starting at $749, SmallHD claim it is priced $500 below any other professional OLED 7″ monitor on the market. We have yet to check other prices so can't confirm this.
The AC7-OLED are becoming a popular viewing accessory for drone pilots. Featuring a colour-accurate 1280×800 display and 10000:1 contrast ratio, it offers the client, director or producer the piece of mind that their images are properly captured.
AC7s offer built-in software tools such as Focus Assist, 'False Color', 2x Zoom and Frame Guides. Also featuring Gorilla Glass screens, aluminium skeletons, rubberised ABS housings and recessed ports.
SmallHD offers battery brackets for Canon LP-E6, Gold Mount Anton/Bauer, and Panasonic CGA-D54 or the system can also run off an AC adapter.
Available in two versions; the AC7 OLED HDMI with HDMI features component and composite inputs, now listed at $749, while the AC7 OLED SDI adds HDSDI to the inputs for $899 MSRP.
Contact your local dealer https://www.smallhd.com/dealers/