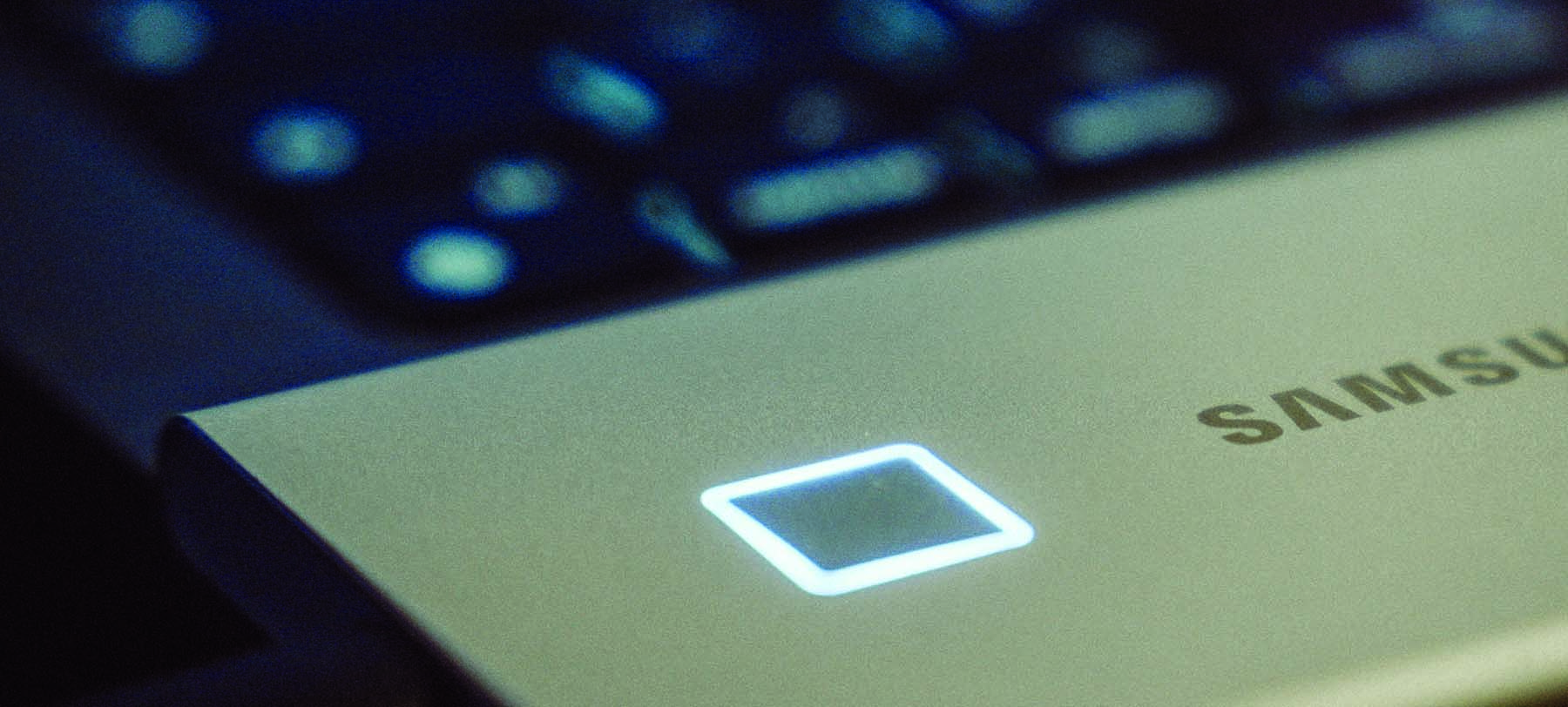 Samsung: Staggering size, powerful performance
Posted on Jan 4, 2022
Pitch-to-publish filmmaker Ella Rose Howlett needed a storage device with versatility to match her own – then she laid hands on the Samsung Portable SSD T7 Touch
Advertisement feature
Some creatives settle into a niche, while others simply can't be tethered to just one specialism. Director, videographer and editor Ella Rose Howlett is firmly the latter. Though her mastery of a broad skill set is hugely beneficial for production, it makes piecing together the perfect kitbag all the more challenging.
"I create a wide variety of short-form content within the travel, corporate and documentary spheres," Howlett explains. "The nature of that work is very run-and-gun. I'm dealing with perhaps hundreds of sizeable clips while out on location. That's demanding on storage devices. Because I'm constantly on the move, I need something highly portable – and with the markedly confidential nature of some projects, encryption is a real priority."
Enter the Samsung Portable SSD T7 Touch. With outstanding top read and write speeds of 1050MB/s and 1000MB/s, it's no surprise that the first of Howlett's boxes was comfortably checked.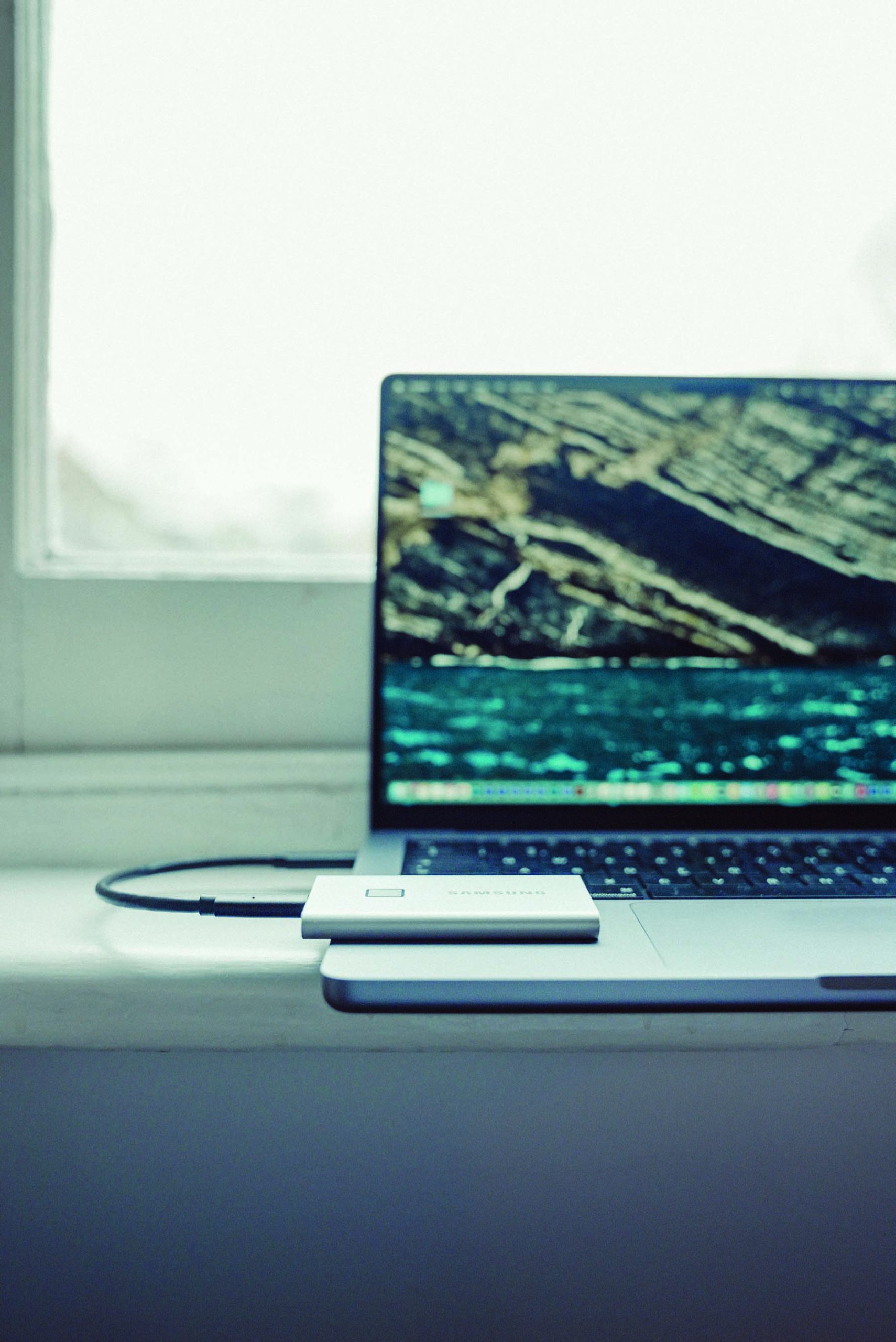 "I use slower, higher-capacity drives to store backups, but rapid SSDs are an absolute essential during projects. It's not unusual for me to strip 4K 10-bit 4:2:2 files from a cinema camera card before we wrap a shoot day, or produce an edit in the field. In those cases, slow storage delays production. I timed the transfer of 190GB of footage between CFexpress cards and the Samsung portable drive, and it took five minutes. That's truly awesome."
In addition to transfers, Howlett completed her edit utilising the Samsung Portable SSD T7 Touch as a scratch disk. Its speed was no less impactful.
"It was unnoticeable, which is exactly what I want while editing," she enthuses. "The moment there's lag is when I realise a drive isn't fast enough for me. But the Samsung Portable SSD T7 Touch handled all my files perfectly smoothly."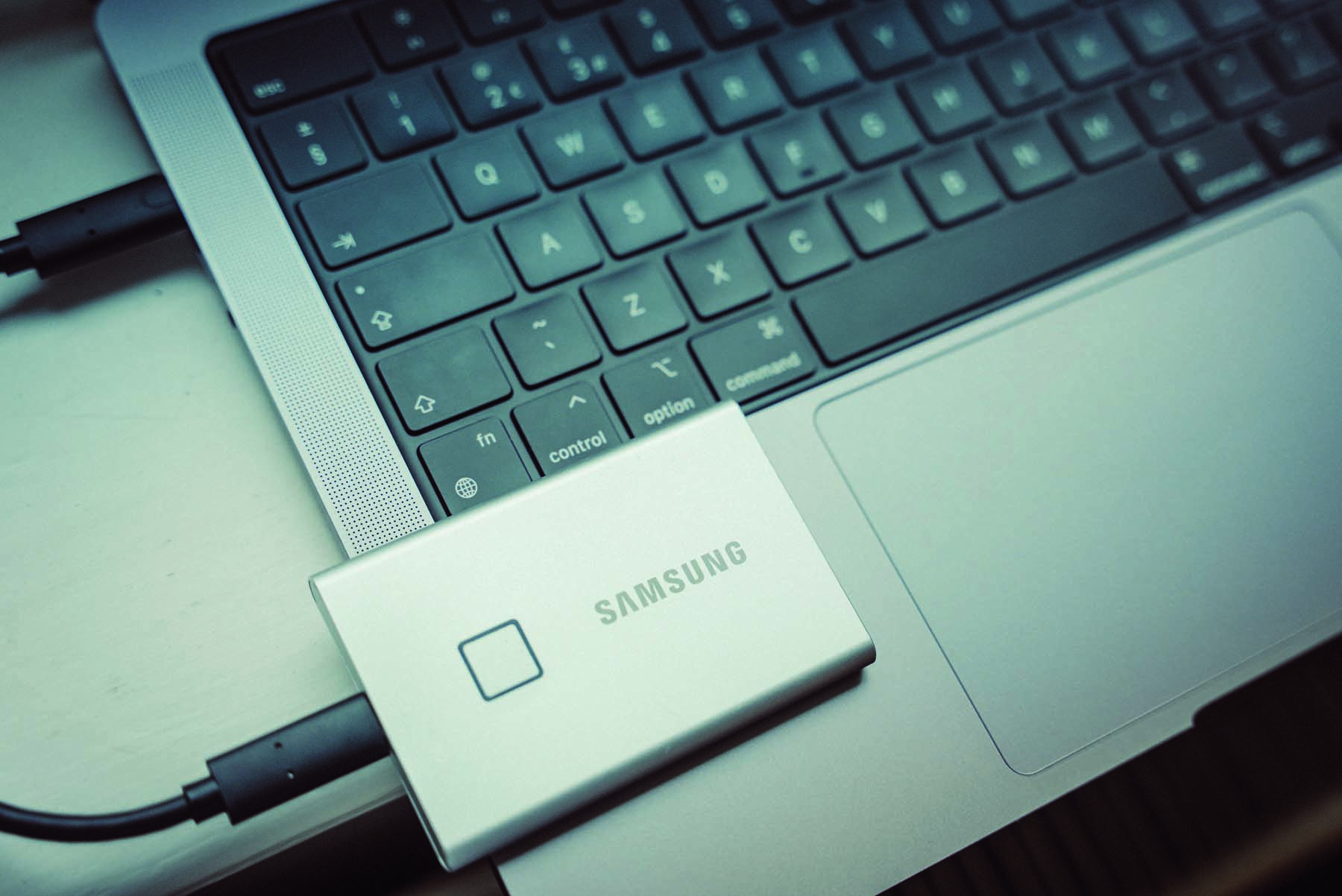 So, what of portability – Howlett's next non-negotiable? There's little use in an external drive that's hard to move around. Thankfully, the flyweight Samsung weighs in at 58g.
"The size was the most staggering thing when I opened the box. I could fit three of these in my bag and barely notice the weight. You don't find that with other SSDs, so it's a real standout feature. I never get moments to sit down at a desktop – I work almost exclusively on a laptop – so it's ideal for creatives like me.
"Other physical features weren't lacking, either," Howlett continues. "The fingerprint scanner was fantastic. I've used drives with password protection in the past, but that takes time to load and input. To touch your SSD and have your files right there is amazingly handy."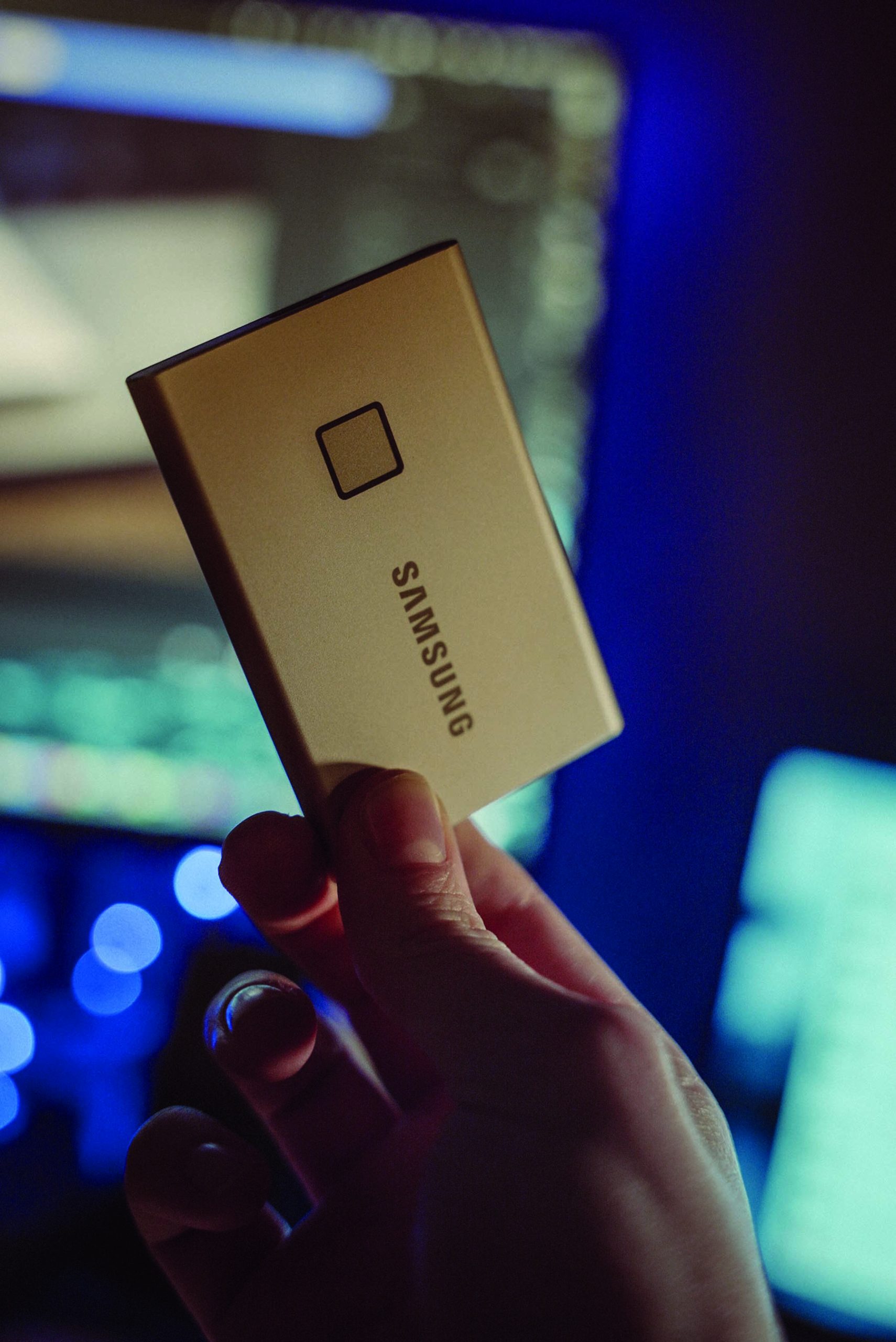 Rest assured, the Samsung Portable SSD T7 Touch doesn't forego security in place of convenience. Based on advanced AES 256-bit encryption, classified files can be handled with confidence. Up to four fingerprints may be stored, for use among broader crew – and less frequent users can still access via a password.
As Howlett's time with it draws to an end, it's evident the Samsung Portable SSD T7 Touch packs enough punch to impress even the most discerning and multifaceted of filmmakers.
"Speed and portability can't be overstated," she says. "And the price may be the biggest surprise of all. To gain this level of performance at such a reasonable cost is an easy business decision."
Visit the Samsung website for more information.