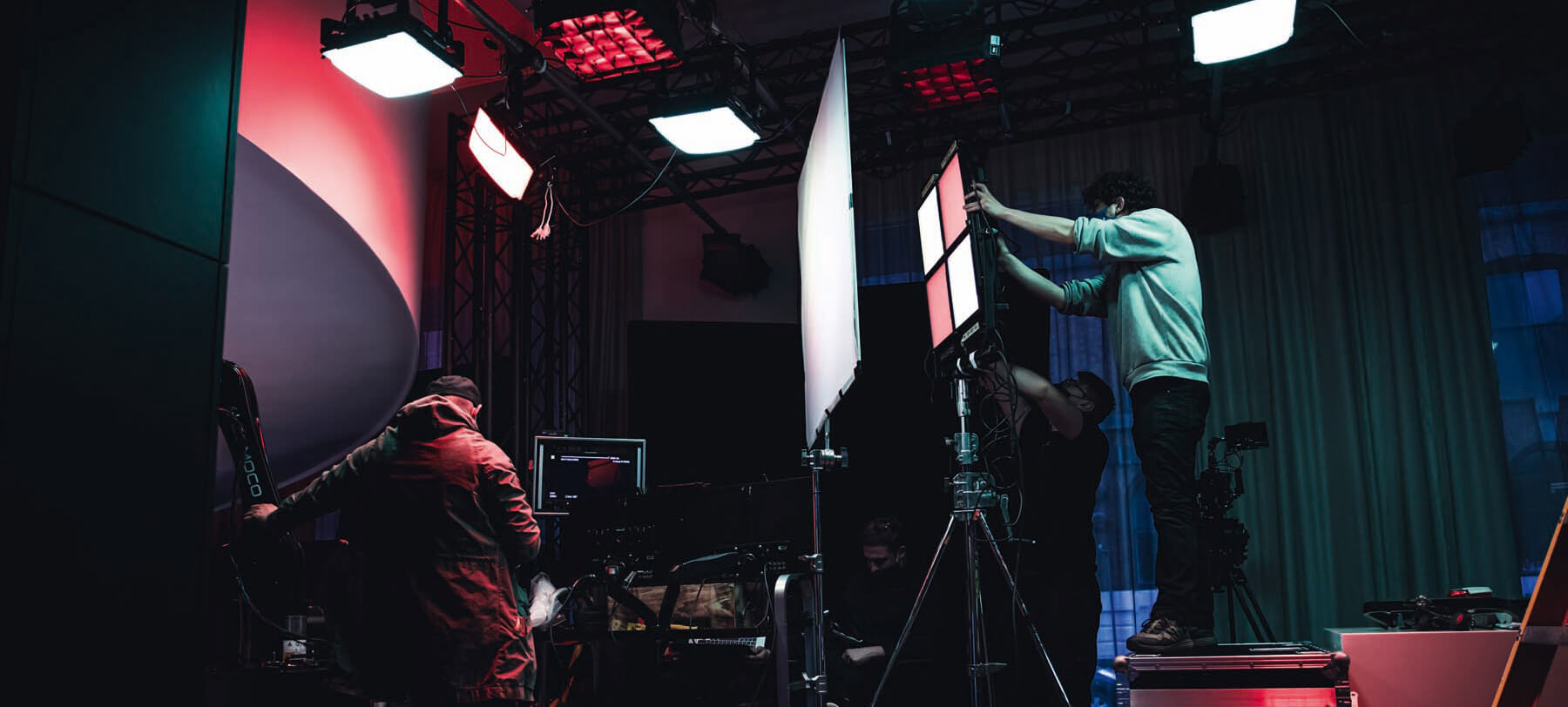 Power and portability
Posted on Jun 19, 2021
From panels to tubes, here are the small, but mighty LEDs adding versatility to camera work
Words Phil Rhodes / pictures various
There's something about lighting that's sobering to those of a certain age. Plenty of people now run around shooting interviews, having never used a Redhead, expecting everything to fit in a backpack.
It's really been a while since the very first LED lights were released. They were small and portable, because that's what the technology could do, replacing tungsten for interviews quickly. It's a testament to progress that more recent designs include heavyweight movie lights in the kilowatt range. Even so, it's still at the smaller end of the scale where LEDs scored highest, lighting sit-down interviews and finessing single-camera set-ups with a light that would take too long to rig if it weren't battery-powered.
One striking combination of portability and power is found in Light and Motion's StellaPro CL series. The company has a three-decade history of producing lights, particularly for underwater work, where cooling is easier. Building lights capable of high power through air is a new endeavour, requested by enthusiasts of the company's sub-aqua range. The diminutive CL1000/2500 illustrates the difference, capable of 1000 lumens on the surface, and 2500 submerged.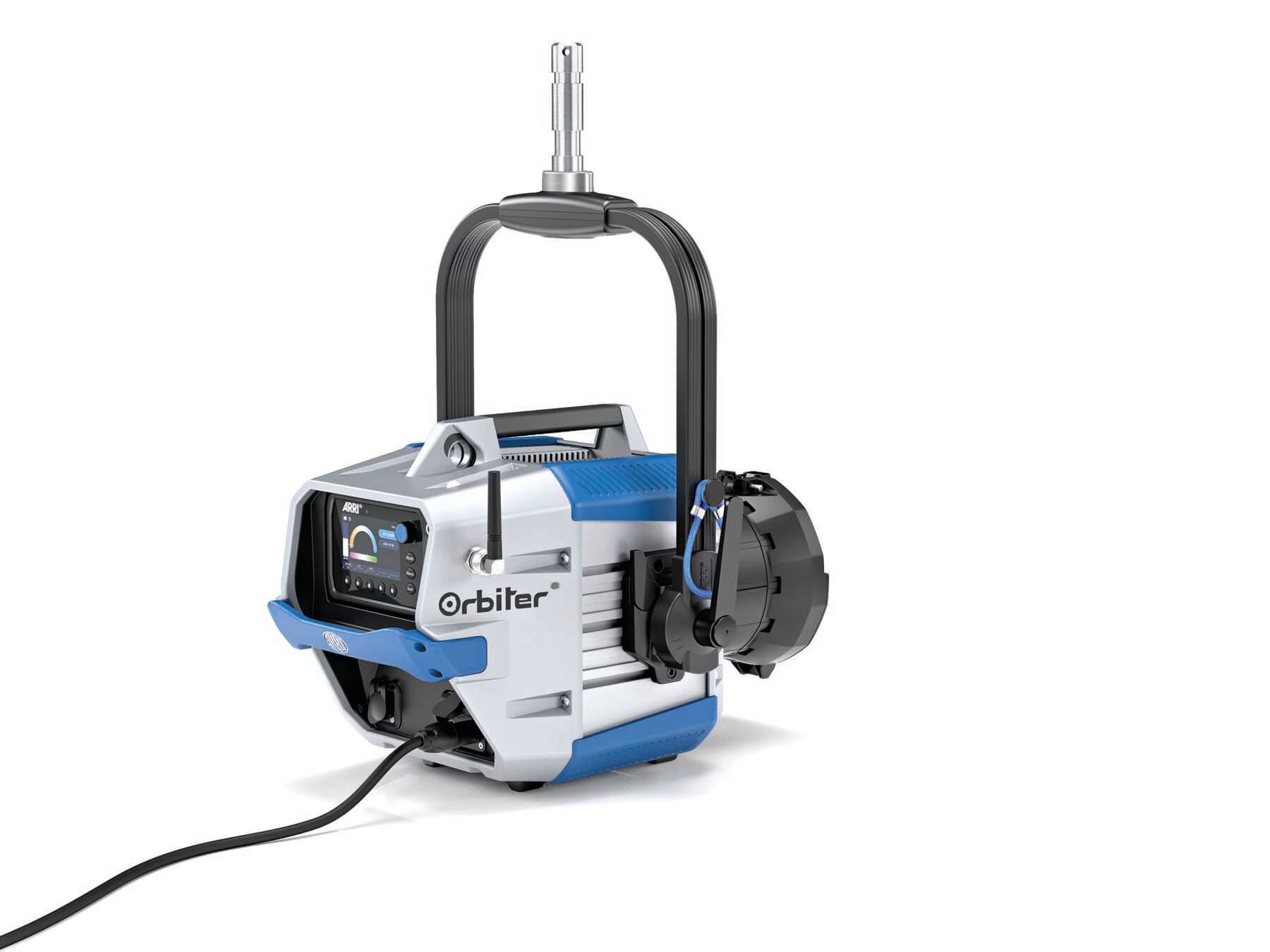 The CLx10, the company's first surface-only light, packs a solid 100 watts into a broadly cylindrical package, only a hair over eight inches long. Like the rest of the range, it has internal batteries. If it sounds like a potential weight issue, fear not – it's a mere 1.2kg. The CLx10 sports an Elinchrom accessory mount and interchangeable lamp heads for tungsten or daylight output, ensuring maximum output at each colour temperature. The light lists at about £1250, including VAT.
Interchangeable light modifiers are largely a new idea to film and TV – something inherited from stills photography. There's a trend for LED hard lights to be shaped like strobe heads, so it's perhaps no surprise to see one added to the Broncolor range. Bron Elektronik has been a watchword in the world of stills for decades, and the company has produced HMI-based continuous lighting in the past. Broncolor's F160 is its first LED, weighing 1.7kg.
The 160W device boasts variable colour temperature and, crucially, green/magenta adjustment, as well as enough variability to match almost anything.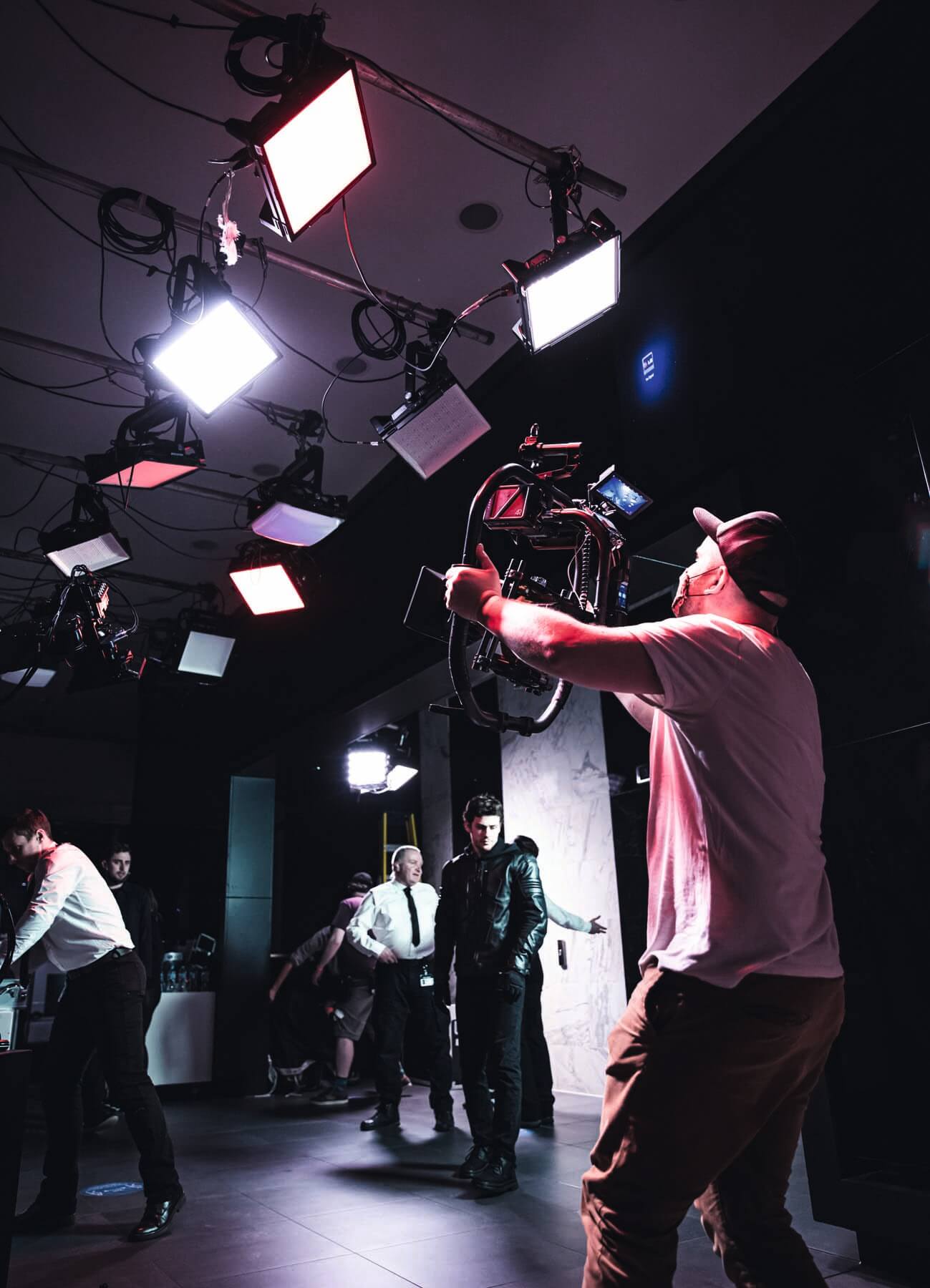 Unusually, the F160 comes with a translucent domed diffuser, intended to produce an output pattern identical to the company's other lights. This ensures compatibility with the same stills-style modifiers. The design priority might target stills specialists who are being asked to shoot video, but £1600 isn't unreasonable for an accurately tuneable light. There's also a custom-built 36V battery available for field work.
For even more strobe-shaped power, Nanlite was early to market high-power LEDs in several guises. The Forza series is currently headlined by the 300B. At 355W, it pushes power levels into the realm of small HMIs, but offers something they can't: variable colour temperature. While lights of this power level necessitate a pair of batteries, effecting a cost implication, the light itself has an advantageous price tag of £900.
At about £3 a watt, it's a family-size box of photons and, weighing 2.3kg, a featherweight for the power.
Nanlite also keeps itself busy in other areas. It has a selection of tube-shaped lights, now including the positively pocket-sized 25cm PavoTube II 6C, small enough to sit on top of a camera, or be magnetically latched to any magnetic surface, as it weighs only 0.26kg. With 6W for each of five colour channels, the price tag of about £100 seems appealing. On the subject of colour-mixing things that aren't chip-on-board hard lights, Nanlite's MixPanel series offers a full colour-mixing soft light at either 64 or 164W, with the larger option costing about £1200.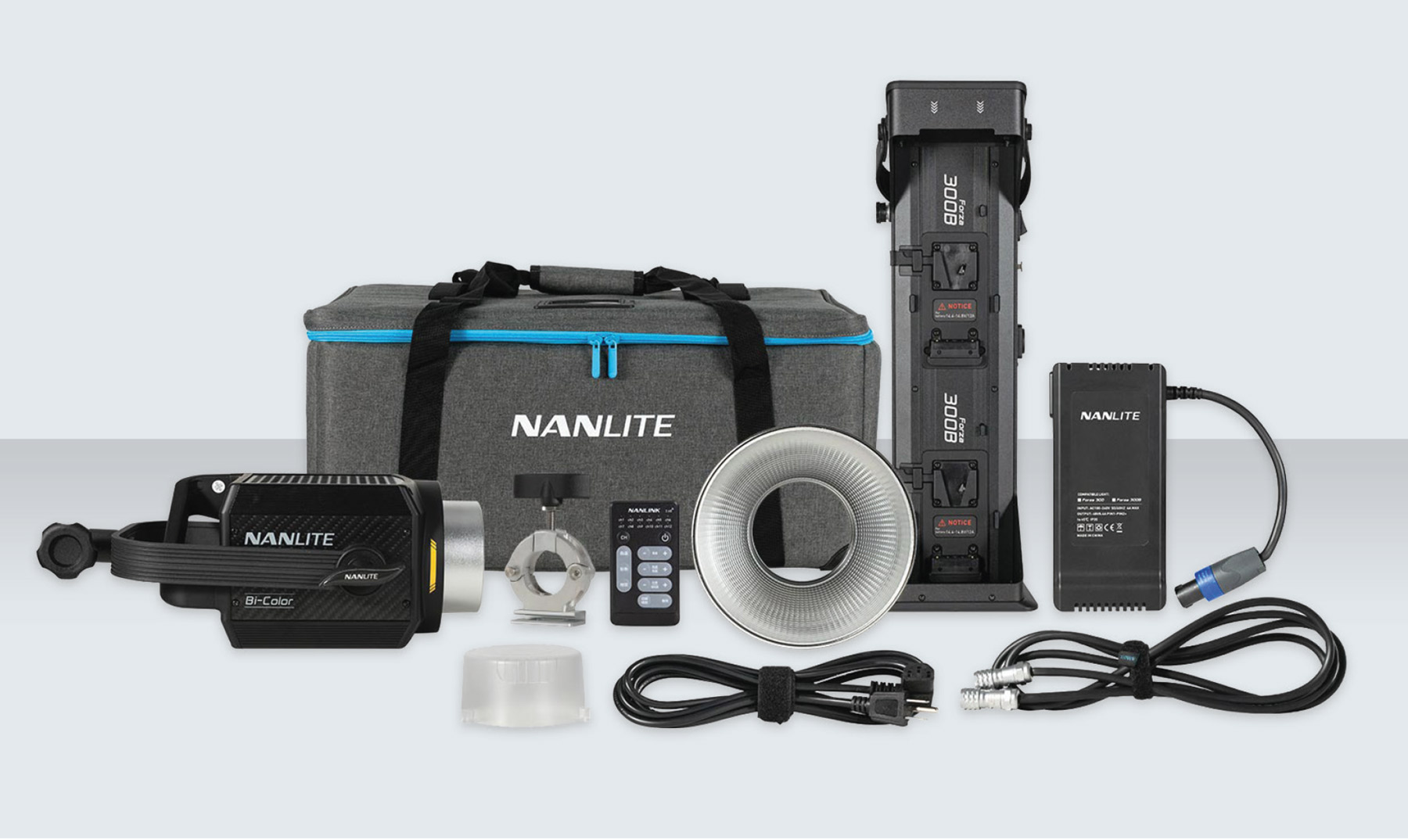 Pushing power even higher, Arri's Orbiter has more or less every feature anyone's ever thought of adding to an LED light. The company has made bigger lights before, with the Skypanel range topping out with the mighty 1500W S360-C, and it's made fresnel hard lights, but Orbiter moves into interchangeable-modifier lighting, making a PAR configuration possible. The LED light engine is based on RGB plus amber, cyan and lime emitters with an active area just 42mm across, making for sharp shadows. With a nominal power of 400W, it concentrates a lot of energy in one place, and – as a consequence – might stretch a backpack at 14.2kg.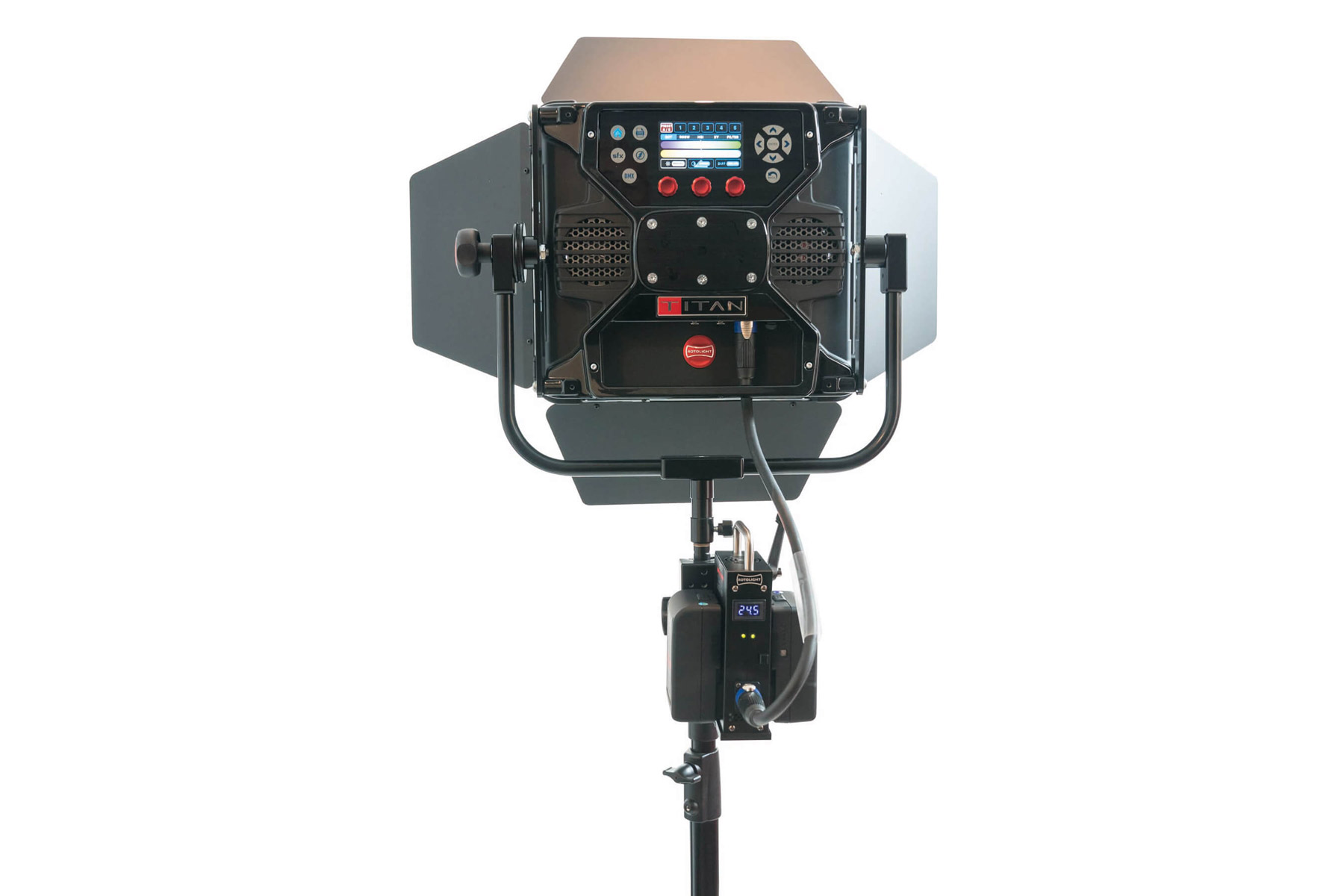 Orbiter has often been shown with a multifaceted PAR-style reflector, but there are projection, dome and soft-box options, too. There's also a huge feature list. The light has a colour sensor that matches other sources, as well as a magnetometer to determine heading, with an accelerometer to track movement. The mains power supply is built in, although in most situations, having more than 400W is beyond long-term battery power anyway. At £4800 for just the body, requiring yoke, modifiers and controller, Orbiter is hardly cheap, but it's packed with features.
The classic flat panel LED was probably popularised most of all by Litepanels. Early releases, based on individually lensed emitters, created a character of light that previously required a forest of C-stands. The company's new Gemini 1×1 Hard is laid out much the same way, without the common diffusion. Each LED emitter is placed behind a collimating optic, risking shadow segmentation, but accepting that it's easier to diffuse a beam than it is to concentrate already diffused light.
The new Gemini provides full colour mixing, with RGB emitters, plus two shades of white. It nominally achieves 200W, though that varies with colour.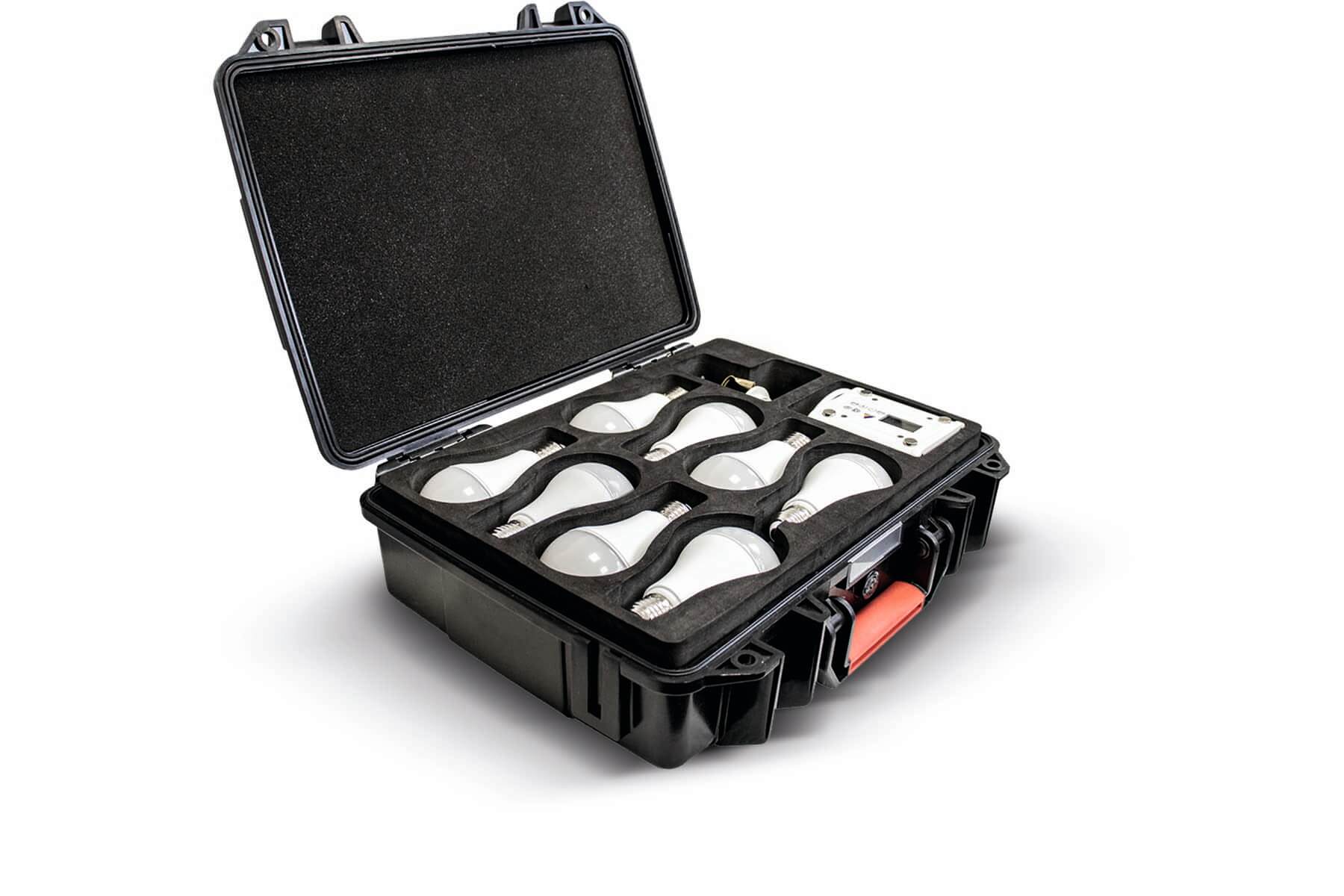 The collimated beam measures a punchy 3000 lux at ten feet, slightly less than double the brand's Astra 6x. Anyone keen to run on batteries could remove the mains power supply from the yoke and save weight, but either way, flexibility is the winner. Offering any colour, as well as soft or hard in a single package, makes it a real space-saver. It sells for £1920.
Rotolight's range includes circular alternatives to the common foot-square light. The Anova range is broadly circular, making for less angular reflections in sunglasses and eyeballs, and offers a pile of features for cinematographers and photographers. The Anova Pro 2 is a 72W device, weighing 3.34kg with the yoke, and has individually collimated optics. Uniquely, versions are available in bicolour, fixed colour or 110° coverage at about £1550.
Meanwhile, anyone perusing Rotolight's catalogue for more power will encounter its Titan range. The Titan X1 is chunkier than the Anova. It's a square panel light, weighs 6.8kg and has 230W nominal power, with full colour mixing from RGB and two shades of white. The key feature, though, is the electronically controlled variable diffusion that Rotolight calls SmartSoft, obviating the need to carry frost or diffusion filters and creating a very flexible all-in-one package. The X1 sells with yoke for £2880, or a little less with the swan neck. The Titan X2 (£4300) is larger at 420W, if you need more.
Having created LED lights built like stills strobes and LED lights built like fluorescent tubes, it's little surprise to find LED-based devices that work like tungsten light bulbs. At 14W each, Astera's NYX are among the more powerful, movie-targeted LED bulbs, using the same RGB, plus mint and amber emitters, as the company's tube lights. For their power-to-size ratio, they sacrifice on-board batteries, requiring mains or DC supply. A kit of eight sells for under £1100.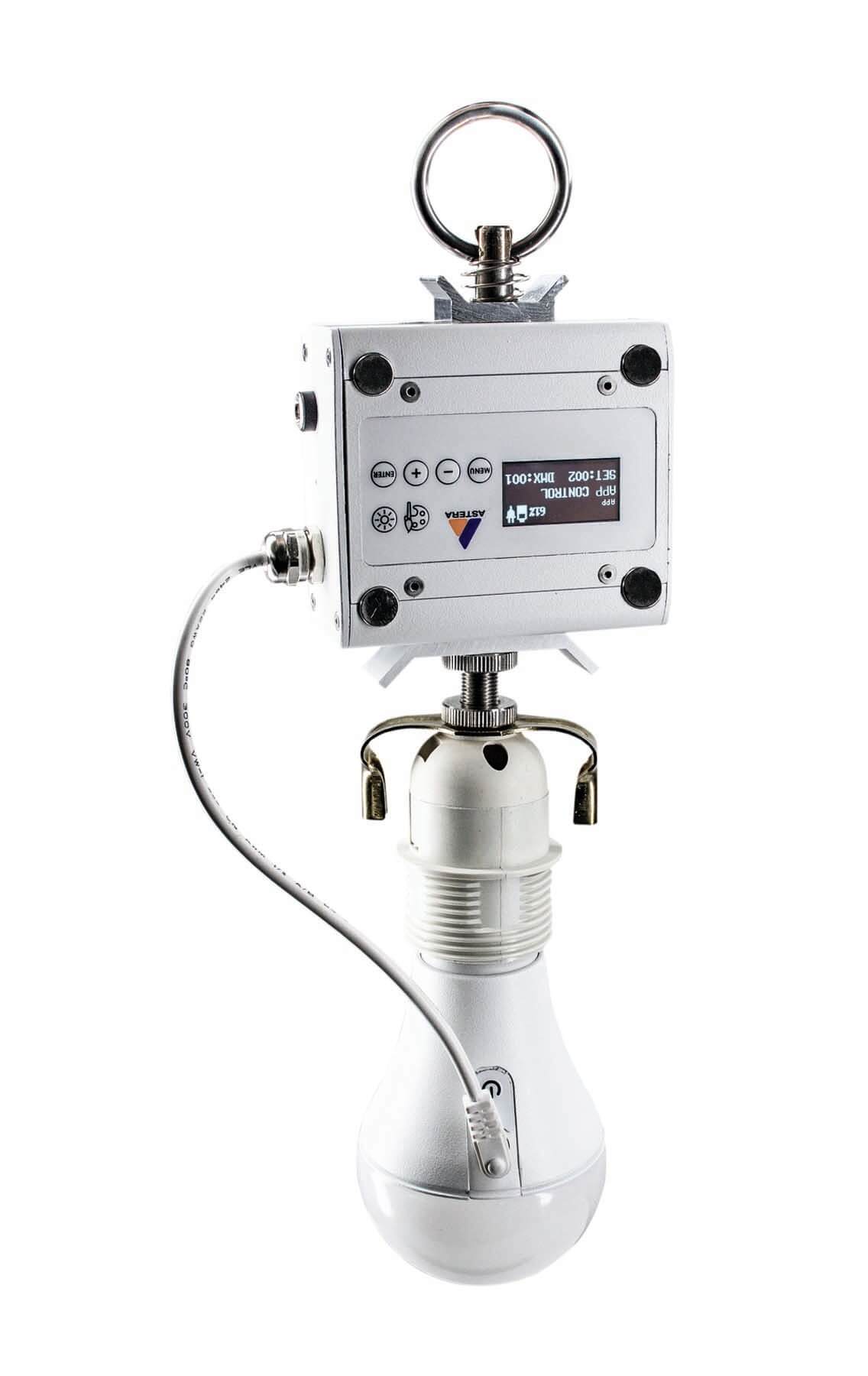 Astera is probably best known for those famous tubes, now available with internal power in three sizes: the 550mm, 36W Helios; the 1035mm, 72W Titan; the enormous 144W Hyperion, measuring just over 2m. Each uses Astera's segmented light engine, providing individually controlled pixels that make effects like fire realistic by moving the light source. The large version sells for just over £1000, reasonable for any 144W colour mixer, let alone a tube-slim option with all these features.
Colour performance
LED lighting technology is constantly in flux. Many designs use white LED emitters, based on a blue- or violet-emitting LED, illuminating a yellow-emitting phosphor, with the results combining to produce white light. That works better than combining red, green and blue emitters, producing a spiky, incomplete spectrum. Variable colour temperature requires two sets of white emitters, each designed for warmer and cooler light. Full colour mixing might add red, green and blue emitters to the two shades of white, or include other colours – orange, cyan, pale green – alongside the RGB mix. Designs must not compromise colour quality, brightness, saturation and efficiency.
Power
Expressing power in watts is far from the whole story. Given the huge differences in behaviour between a hard light and a tube, the numbers aren't very meaningful without also describing the beam pattern. Specifying output in lumens tells us how much light in total is emitted, but nothing about where it goes. Specifying a number in lux tells us what the brightest point of intensity is, but again, nothing about the beam; a laser pointer achieves lots of lux, but only covers a tiny area. Manufacturers often publish beam pattern diagrams, but in-person tests are never a bad idea.
Little and large – lights, camera, action
For those moments when a compact LED light won't do, the big set-up people at Lights, Camera, Action (LCA) like to show an image of a Chroma-Q Brute Force illuminating a windmill – something we generally can't do with a battery-powered light that anyone can comfortably pocket. Designed to approximate the mighty quarter Wendy light that would usually consume more than 10kW of power, the Brute Force 6 is built from six Studio Force II fixtures, offering full colour mixing, while consuming no more than 3.6kW.
Similarly, large-scale studio set-ups are accommodated by the Creamsource SpaceX, designed to replace 5kW of tungsten with 1.7kW of LEDs. Nonetheless, the headline application is most probably replacing notoriously power-hungry, and therefore expensive-to-run, tungsten space lights. As a result, the SpaceX model has also been employed in big parabolic reflectors and other applications besides.
LCA also has smaller options – with Rosco DMG's diminutive Dash pocket light and Litegear's Litemats, combining large and small scales by making broad sources of soft light much easier to rig. LCA now offers full colour mixing with the Spectrum series.
Originally featured in the June 2021 issue of Definition magazine.