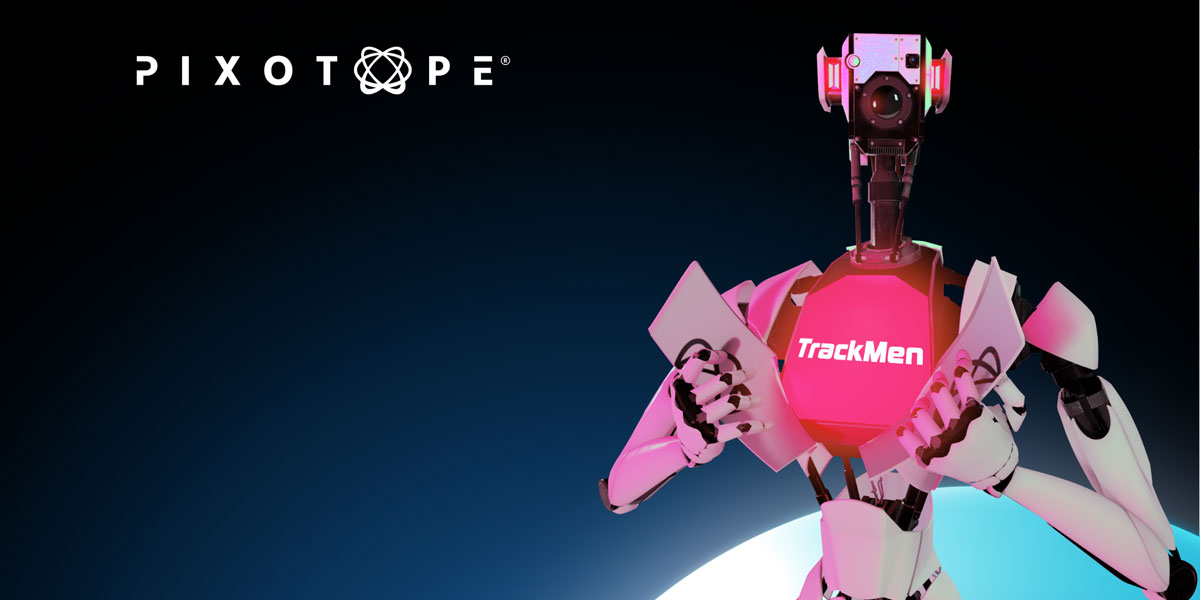 Acquisition redefines virtual production
Posted on May 13, 2022 by Samara Husbands
In industry-defining deal, Pixotope has secured ownership of Cologne-based talent-tracking provider, TrackMen
Pixotope, founded on the principles of dedication, determination and trust, already leads the way in democratising virtual production and empowering content creators with its accessible solutions for boundary-pushing, immersive storytelling. TrackMen has made a name for itself the singular vendor offering a range of real-time 3D camera and talent tracking solutions, covering all types of production hosted on a common software platform. This merger is a major step forward for media industry, as it brings together a complete virtual production platform, including graphics, camera tracking and talent tracking into a single product.
Marcus Brodersen, Pixotope CEO explains how "camera tracking is reported as one of the major barriers to the adoption of virtual production."  Through this marriage, indie artists can tell stories with the visual impact of high-end feature films, the scalable nature of online content and the immersive experience of video games. User-friendly camera tracking integration creates a turnkey virtual production solution that is accessible to all media producers. Creatives can match the virtual camera to the real camera in virtual production scenarios – critical for achieving hyper realistic visuals audiences have become accustomed to.
Over the next few months, and in unison with the global Pixotope sales, support and customer success teams, existing customers can easily incorporate these industry-leading tracking capabilities into their existing workflow. During this time, TrackMen will go through a re-brand, however, and like a phoenix from the flames will rise as Pixotope Tracking. The entirety of the global TrackMen team will be integrated in the global Pixotape organisation, with Mika and Fehils heading operations in Cologne. Do not panic though, Pixotope customers will continue to have the flexibility to choose the tracking solutions that make the most sense for their workflows.
For further information on Pixotope/TrackMen, go to their website.