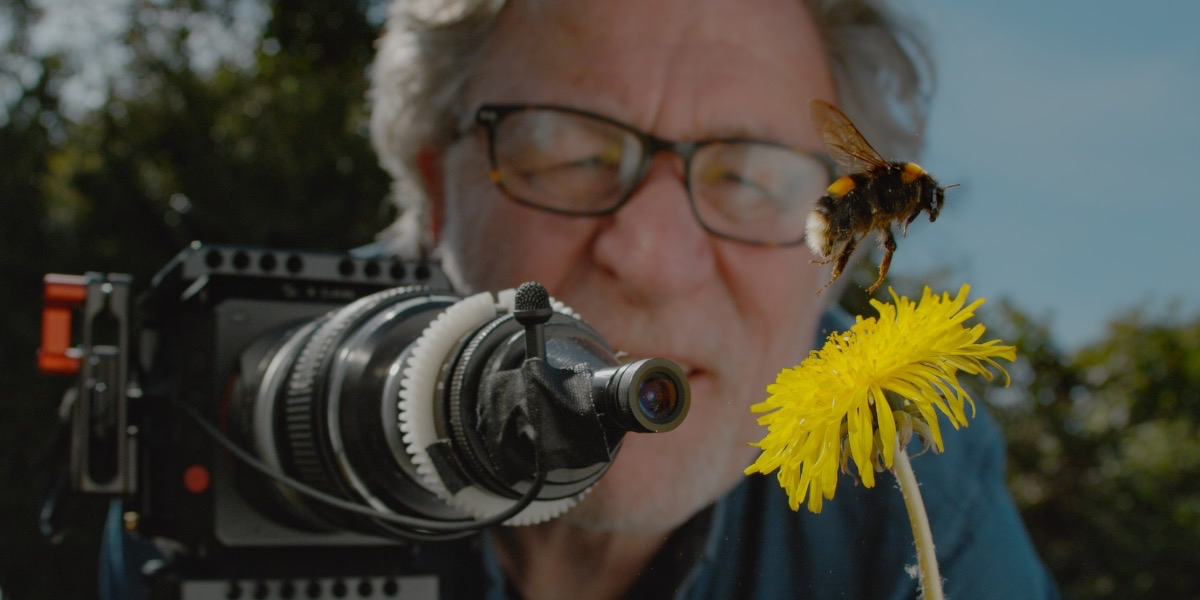 'My Garden of a Thousand Bees' leads at 2022 Wildscreen Panda Awards
Posted on Oct 18, 2022 by Katie Kasperson
Dubbed the 'Green Oscars', the Panda Awards celebrate the best in the wildlife storytelling industry
'My Garden of a Thousand Bees', a feature-length documentary on the lives of over 60 bee species, took the prestigious Plimsoll Golden Panda at the 2022 Wildscreen Panda Awards — and won three additional prizes. 'The Bastard King' and 'Path of the Panther' — coming in behind 'My Garden' — tied with two awards each.
The Wildscreen Panda Awards, which celebrated its 40th anniversary this October, recognises international talent in "sustainable filmmaking and natural world storytelling" as part of the Wildscreen Festival. By combining creativity and conservation, Wildscreen aims to support storytelling, raise awareness, and preserve nature. Lucie Muir, CEO, said of the Festival: "This year's inspiring selection of shorts, features and series uncovered some of nature's most fascinating and enduring stories."
In addition to the Golden Panda, 'My Garden of a Thousand Bees' won the Behaviour, Deluxe Editing, and CVP Producer/Director Awards. Both capturing bees up close, this success coincides with Karine Aigner's 'The Big Buzz' winning the Grand Title for the 2022 Wildlife Photographer of the Year. 'The Bastard King' took the Panda in the Pocket and Music Awards, while 'Path of the Panther' was recognised for outstanding production (Off the Fence Production Team Award) and impact (Save Our Seas Foundation Impact Award).
This year's Wildscreen Festival welcomed more than 1000 filmmakers and content creators from over 40 countries. BBC Studios Natural History Unit, National Geographic, Save Our Seas Foundation, and Terra Mater Studios sponsored the event. Visit the Wildscreen website to learn more.