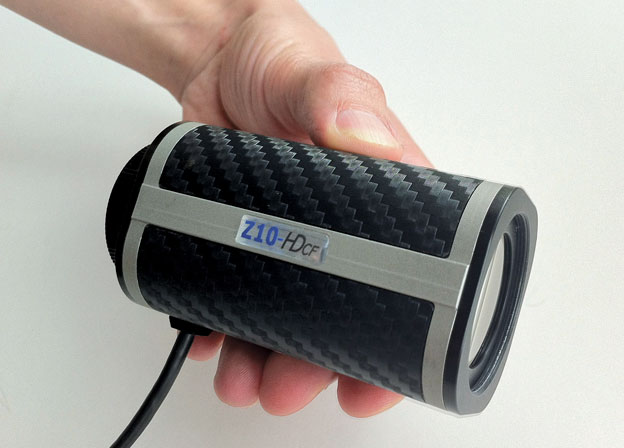 New Miniature Lens From See Sense
Posted on Jun 19, 2012 by Alex Fice
New miniature zoom lens from SeeSenseMiniature camera specialists SeeSense have a new High Definition miniature zoom lens, the Z10-HDCF that complements all their 1/3in C-mount miniature HD cameras including the Toshiba IK-HR1S, IK-HR1H (1-CMOS) and IK-HD1 (3-CCD).
The 10x 7.5–75mm F1.8 – 16 HD motorised zoom produces zoom angles of 38.5°-3.85°.  It weighs only 313g with a footprint of only 45 x 44 x 88mm.  The Z10-HDCF comes with an interchangeable rear lens assembly that allows use with 1/3in 1-CCD (and 1-CMOS) as well as 3-CCD cameras. The lens is also available in 2/3in 1-CCD format, being a 14-140mm F3.4 lens with a similar angle of view.
Manufactured by lens specialists Resolve Optics, SeeSense has been appointed as an official distributor for the new zoom lens as well as other products in their range.