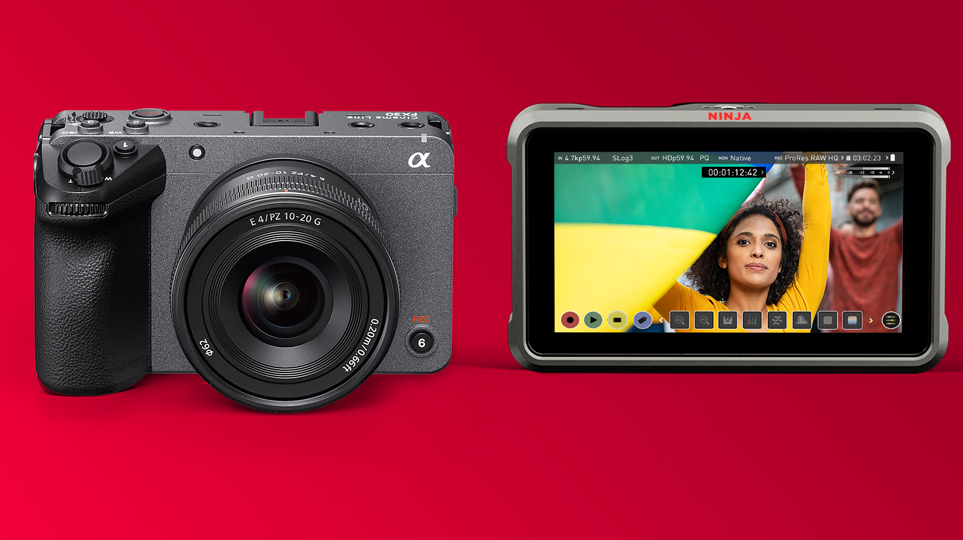 ATOMOS sets benchmark for RAW performance
Posted on Oct 4, 2022 by Samara Husbands
ATOMOS reaches new heights in RAW performance with updates of RAW cameras, including Sony's Cinema Line ILME-FR7 PTZ, Sony's Cinema Line ILME-FX30 and Fujifilm's X-H2 mirrorless
After a monumental year working alongside industry partners, ATOMOS has expanded the RAW ecosystem to support Apple ProRes RAW in an increased number of cameras. Refusing to slow, recent technological advancements include significant world firsts in RAW performance.
A new day has dawned for ATOMOS since the 2018 NAB show where it first announced support for ProRes RAW. The new format was positioned to "offer the quality and workflow advantages of RAW with the stunning performance of ProRes." Free updates of the existing SUMO 19 and SHOGUN INFERNO allowed digital filmmakers could embrace the format immediately. Partnering with Canon, Panosonic and Sony ATOMOS secured support for cameras with RAW output, based on a simple concept. Liberated from the internal compression that cameras perform, ATOMOS devices were able to records ProRes RAW and ProRes RAW HQ at frame sizes up to 4K, and framerates 120fps. Editors could work with footage natively in Final Cut Pro on Macs. The ground-breaking development was immediate, providing new opportunities for a generation of filmmakers.
Working with manufacturers to add ProRes RAW support to more camera models and increase creative possibility for filmmakers, ATOMOS and Niko introduced RAW over HDMI. The RAW ecosystem underwent am evolution when the Nikon Z 6 and ATOMOS NINJA V aligned to create the first easy-to-use, flexible and affordable digital cinema package. Characterised by transformative innovation, the ability to offer RAW recording from a mirrorless camera changed the game overnight. It signalled the intent to accelerate the adoption of ProRes RAW and marked the rise in HDMI and SDI equipped cameras.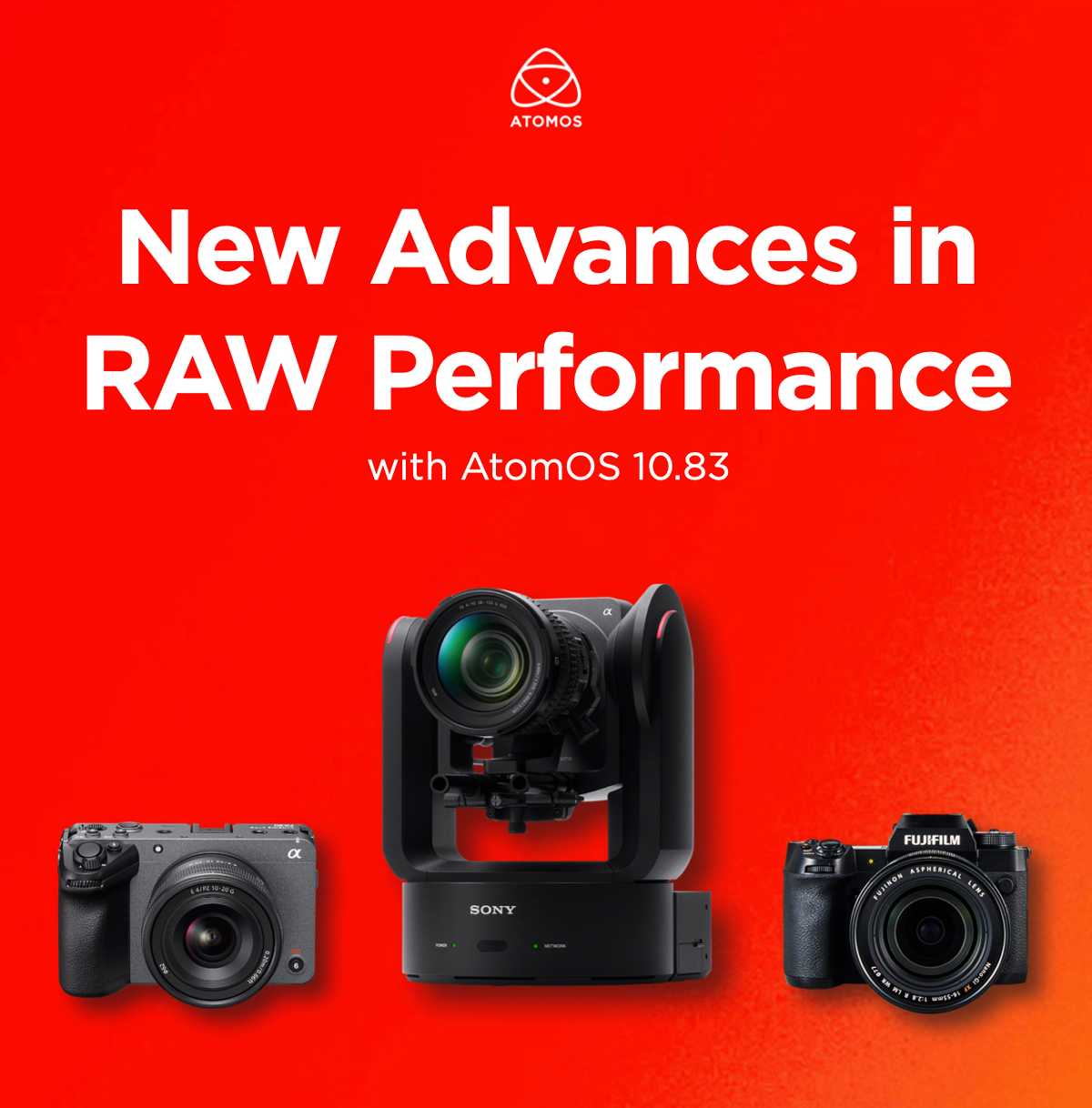 The 2021 incarnation of the NINJA V, the V+, is powered by the latest generation of ATOMOS Sillicon, the AtomIC3 chip. Designed with a singular objective ­– to provide the boosted processing capability to support the latest cameras, more bit depths, and even greater resolutions – the chip includes options for recording 8K ProRes RAW up to 30fps over HDMI with the Canon R5 mirrorless camera. 8K RAW continues to be a beacon offering filmmakers an opportunity to create incredibly large images of pristine quality in capable, affordable and compact system. ATOMOS and Canon ceased the advantages of RAW processing in Final Cut Pro including access to full white balance and ISO controls in post-production. By the end of 2021, ATOMOS had worked to introduce this level of control for all compatible cameras in the RAW ecosystem and committed to include the options for every new camera moving forward.
Fast forward to today, ATOMOS supports the recording of ProRes RAW from 46 different cameras. With a rich and diverse ecosystem, it includes cameras from a growing range of manufacturers, all sorts of different form factors including digital camera, mirrorless, and DSLR models. ATOMOS devices offer sophisticated monitoring tools for HDR and SDR projects, as well as support for LUTs to ensure every filmmaker has full creative control over each image. As recording standards continue to vary according to individual camera specifications, ATOMOS accommodates different frame sizes and framerates. Remarkably in September alone, it added support for Sony's Cinema Line ILME-FR7 PTZ camera to record up to 4K ProRes RAW at 120fps over SDI, Sony's Cinema Line ILME-FX30 camera, which features a back illuminated 20.1 megapixels APC-S Exmor R™ CMOS sensor (Super 35mm format), to records up to 16-bit approx. 4.7: at 59.94fps over HDMI, and the Fujifilm X-H2 mirrorless to record up to 12-bit 8K 3-fps over HDMI.
What else can ATOMOS possibly achieve this year? Well, we see great things as ATOMOS itself forecasts the RAW ecosystem will surpass 50 cameras before the end of January 2023. We're excited to see what else this brilliant company can produce in the remainder of the year.
For more information on ATOMOS' RAW capabilities, head to the website.