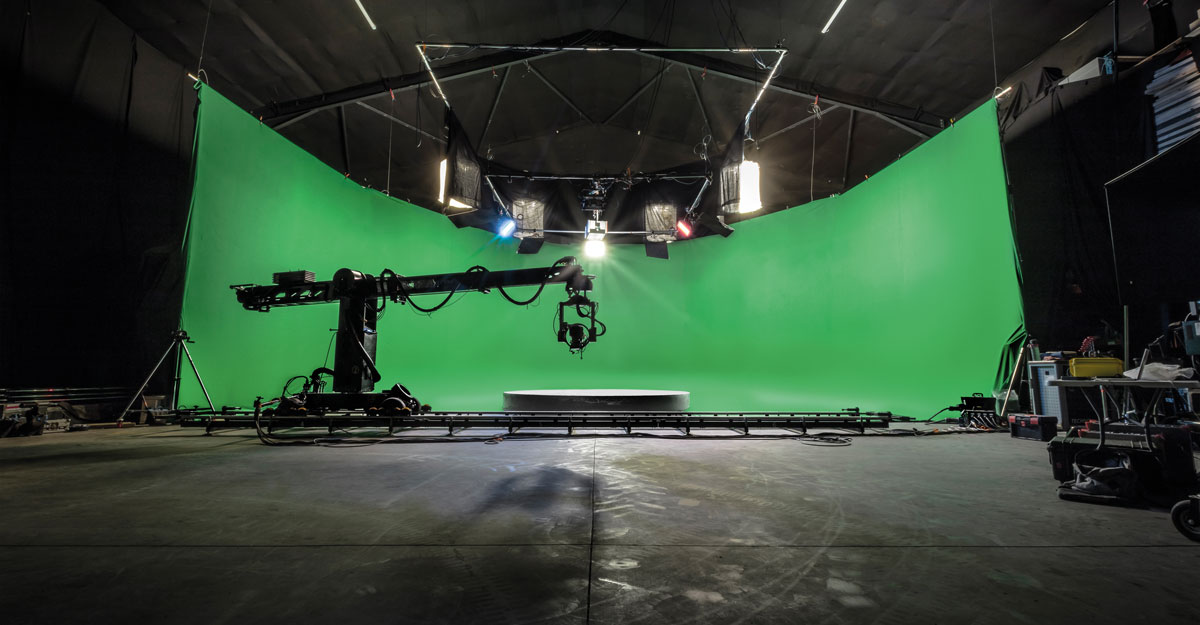 Is it a Bot? Is it a crane?
Posted on May 18, 2022 by Samara Husbands
Advertorial feature 
No, it's a TechnoDolly – here to revolutionise your production workflow. We speak to Sandstorm Films about what makes this unique kit so special 
"Some people think it's a camera crane, others a motion control robot, which makes them scared to use it. Truth is, it sits beautifully between the two – a 15ft camera crane that is fully repeatable." Sandstorm Films' Tom Ward is discussing a TechnoDolly, and as you'd soon discover were you to hire it, this is a unique piece of kit. "Anything done with the crane by hand (or in the software as keyframes) can be repeated – instantly – anywhere in the world, on any TechnoDolly. Whether that's a simple crane move, handheld or importing from CGI, it does it all."
Ward believes it's the single most versatile piece of equipment in the film industry. It may look like a Supertechno crane, but it's much more than that, improving the production experience beyond belief. "Like any bespoke kit that isn't on-set every day, it takes some getting used to operating. Hence, we always bring two operators to work in the grip team with it, and ensure the experience is as straightforward as possible," he continues.
No more desk-based programming
To smooth the production process, the Sandstorm team put together a series of 'How to TechnoDolly' videos, which you can find on the website (sandstormfilms.com/technodolly-hire). Broken down for different film crew members, each short provides crucial information to help users understand what's possible with the unit. It's no plot spoiler to say that the scope is vast. "For a director, the TechnoDolly brings the impossible into reality without slowing the shoot down," explains Ward. "While DOPs can create visual effects shots with your main unit in full control of the rig. Normal motion control robots need programming at a desk. This doesn't – so it keeps consistency and flow on-set, with the same team in the same roles. The TechnoDolly operator only gets involved for the repeat shots if needed."
The fully programmed functionality of the TechnoDolly is really simple: select a series of keyframes to ascertain camera position and focus, then a playback time, and the rig is ready to go. Keyframes can be added to, adjusted or deleted at any point, or overridden for manual control when required. Automation is best for advertising applications where products are static. For those working with actors, manual control allows more flexibility but, crucially, retains repeatability. The camera is managed through a series of moves, which can be made again and again. Even more control is afforded by the fact that the rig can be completely disengaged from the motors and positioned precisely where you want. Each position may be keyframed, so you could always go back.
As Ward testifies, TechnoDolly is making waves on set, with 50% of bookings used away from the Sandstorm studio by other crews. "When someone has a TechnoDolly once, they keep coming back," he confirms. No surprise, then, that a 25ft version is in the works for 2023. 
Originally published in the June 2022 edition of Definition Magazine.