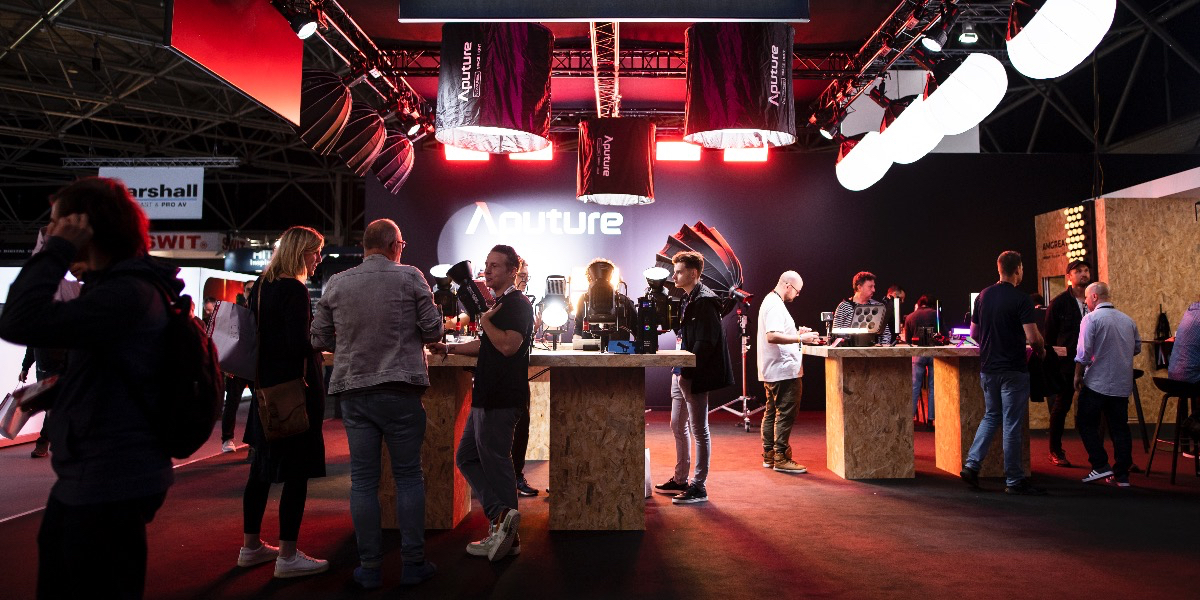 IBC: Back for the Future
Posted on Sep 27, 2022
IBC returned in early September, painting a rosy picture of the industry for the years ahead. We round up the best in show, from Aputure to Zeiss
The International Broadcasting Convention (IBC) marked its return to the RAI Amsterdam after two years of virtual events. Over 37,000 visitors from 170 countries met over 1000 exhibitors and gained insight from keynote speeches, events and conferences.
"It was great to see, feel and hear the buzz of a live IBC once more," commented Michael Crimp, IBC's chief executive officer. "The quality of visitors was outstanding and there was a real sense of positivity." Crimp's sentiments were echoed by IBC director Steve Connolly: "The excitement across the industry to return to IBC has been tremendous. There was a real sense of purpose and of business being done," he said. "On the second day, stand rebooking for next year's show was already in such heavy demand that we've expanded the show footprint for IBC 2023 to include an additional hall not used this year."
The same positivity was evident across many stands, although some companies had been negatively impacted by the global supply chain issues that plagued most industries, due to the pandemic and war in Ukraine. However, most remain optimistic about the future.
Definition attended the RAI for all four days. Read on for a snapshot – from Aputure to Zeiss – of what was showcased in Amsterdam. From the main players in the production industry, to some newer names, we've got it all covered. And we can't wait to do it all again from 15-18 September 2023. See you there!
Aputure
Aputure has had a stellar 2022. The LS 600c Pro sits among an armful of exciting recent releases, announced earlier this year and showcased at NAB in April. It's the brand's first full-colour point-source fixture – but it was the new MC Pro that had people talking at IBC. The palm-sized panel builds upon its predecessor's popularity. On top of the same billion colour choices and wireless connectivity, it's 40% brighter, offers an expanded 2000-10,000K range, features built-in gels and is constructed with a narrower beam angle.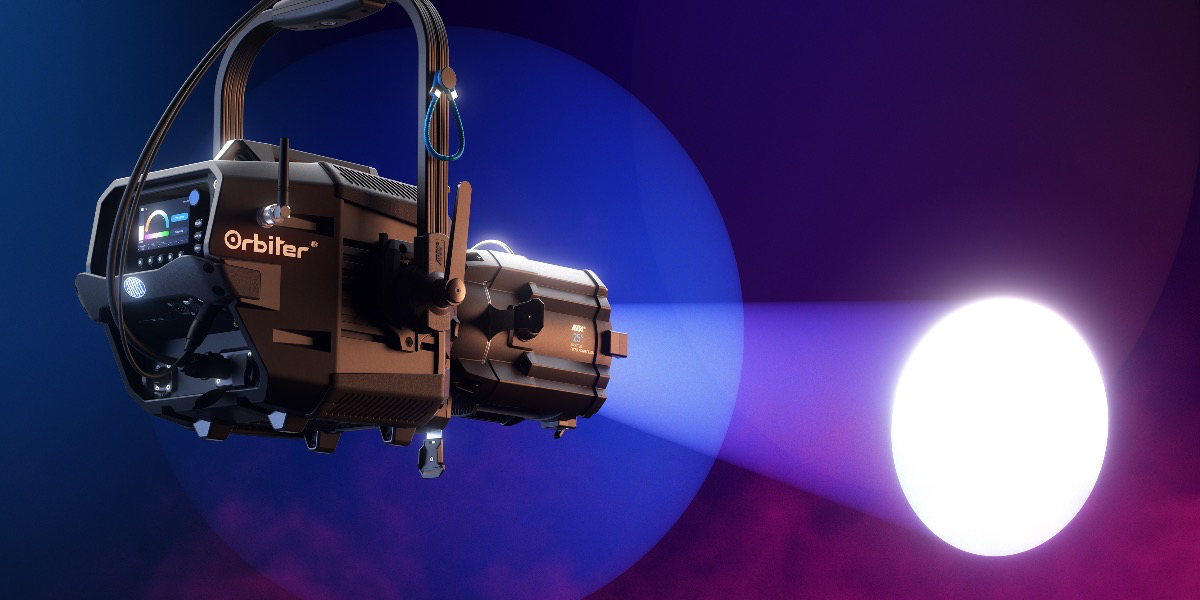 Arri
With such ubiquitous output across virtually every area of production technology, IBC lay the floor for plenty of interest from Arri. Lighting demonstrations revolved primarily around the Orbiter system, with its variety of recently announced optics. In keeping with the nature of the event, core offerings such as the brand's multicam system and IP-based workflows were on display. Last but not least, the new Alexa 35 was a star attendee. Combining the best of Arri's previous products, the camera is set for great admiration in the world of cinema – and may also become an invaluable tool in the world of broadcast.
Atomos
While Atomos' monitors have found a happy home on countless high-end production sets, the brand's key offering at IBC was distinctly broadcast-minded. The Zato Connect, a new camera-to-cloud device, was unveiled, promising to facilitate web broadcasting like never before. Cameras are supported via HDMI and UVC, while platform connectivity comes by way of Wi-Fi 5, Gigabit Ethernet and cellular hotspot. Never short of a quality display, Atomos' latest features a five-inch, 1000-nit touchscreen. Streams can be recorded in an H.264 format to local SD, or sent to partner Frame.io without ever touching physical media. It appears the cloud revolution remains in full swing.
Blackmagic
Blackmagic's core IBC offerings were geared more towards expanding potential on smaller sets – such as broadcast and web streaming. For the first time, a range of new Ultimatte products could be seen by visitors. They facilitate a more cost-effective virtual production, via hardware chroma key for a given camera channel. With more channels and Ultimatte boxes, a number of Unreal sets can be captured simultaneously. Keep an eye out for the HD Mini, Ultimatte 12 HD, Ultimatte 12 4K and Ultimatte 12 8K, coming soon.
Canon
Combining a great focal range, modest dimensions and light weight, Canon's CN8x15 IAS S E1/P1 cine-servo lens could be the solution for your cinema and broadcast needs.
The focal range runs from 15-120mm, but can also be extended up to 180mm via the integral 1.5x extender. Offering support for Super 35 cameras, the lens employs the same warm colour science to match existing Canon cinema lenses, and features an 11-blade aperture diaphragm for smooth bokeh. It's available in EF and PL mounts and is the first cine-servo lens to support Zeiss eXtended Data.
Canon also showcased the DP-V2730, a 4K HDR production monitor. The 27in display provides a whole range of monitoring tools, a broad selection of input options and – naturally – high brightness, alongside detailed shadows and a wide colour gamut.
Cineo Lighting
Cineo returned to Amsterdam with the new Quantum Ladder (or simply 'QL' to its friends). Standing over a metre tall, the QL features evenly spaced LED 'rungs' which combine to output up to 100,000 lumens. It also features no fewer than 64,000 presets and effects that are controlled via touchscreen, along with a built-in power supply. The company reckons the Quantum Ladder is an ideal solution for space and backdrop lighting for film, broadcast and streaming productions, plus its water resistance means it can be used both inside and out.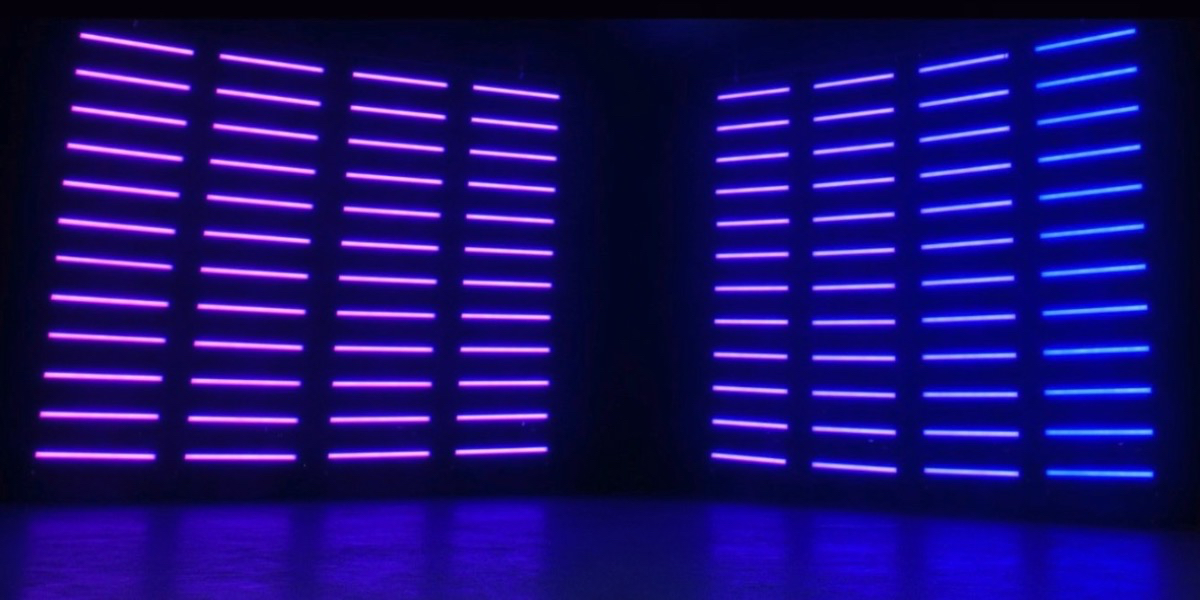 Exalux
Exalux showed its true colours with the versatile Exatile Pixel panel. Claiming to offer 'amazing lighting effects that have never been done before', each tile comprises 1024 pixels in a 32×32 RGBW matrix and can output colour temperatures from 1800 to 10,000K. The panels use V-Mount battery power and can be run off the mains. IPX4 resistance also means they could likely withstand a light shower, but not a downpour. The tiles are currently on back order, but you can place a preorder now.
Fortinge
Want a more lightweight choice for a teleprompter? The ERA Series Studio Prompter could be just what you need. It offers SDI input and output, plus tally, and is simple to set up thanks to the flip mirror function that automatically provides a reverse view. Easy to set up, the 'flip mirror' function provides a reverse view automatically. An LCD prompter monitor, teleprompter hood, 70/30 teleprompter glass, power cable and quick-release plate are all included.
Hitachi
After originally showing its second-generation 4K Ultra HD broadcast and live production camera system at NAB, Hitachi's SK-UHD7000 made its European debut at IBC. The upgraded model uses three global shutter CMOS sensors with native 4K resolution to deliver impressive results, plus there are a broad range of tools to refine the output and get the look you want. Its light weight makes it easy to carry on the shoulder, plus the wide selection of connectivity options give the scope for accessories including prompters and monitors.
Motion Impossible
Motion Impossible's Agito seems to never stop evolving. The modular dolly has been running on track and wheels with an array of mounts for a while now. More recently, interested parties may have seen its most promising development yet. Magtrax, a magnetic strip to be laid or hidden on sets, allows Agito to follow a set path in a much less invasive way than ever before. The dolly's unique bumpers not only keep it on track, but help avoid collisions. When working from a distance, with repeatable movements or in a confined set, it could be a total game changer.
Orca Bags
If you have a run-and-gun set-up based around a mirrorless camera, the new OR-536 DSLR-Quick Draw Backpack is sure to hold some appeal. As its name suggests, it's for smaller outfits, but is designed to offer both comfort and protection as you travel. The bag will house a couple of bodies and up to nine lenses of varying denominations, plus there's also space for
a 17in laptop – ideal for editing on the go.
Prolycht
Producing a brighter light than a 1.2K HMI, Prolycht's impressive Orion 675 FS is a full-spectrum unit that offers 675W. Colour temperatures range from 1800 to 20,000K, plus it has a high IP rating, so can be used in almost any weather. DMX control is available, along with wireless and Ethernet options, including the Chromalink app. It also has an adjustable fresnel to alter the beam angle between 15° and 50°, and a Bowens S mount.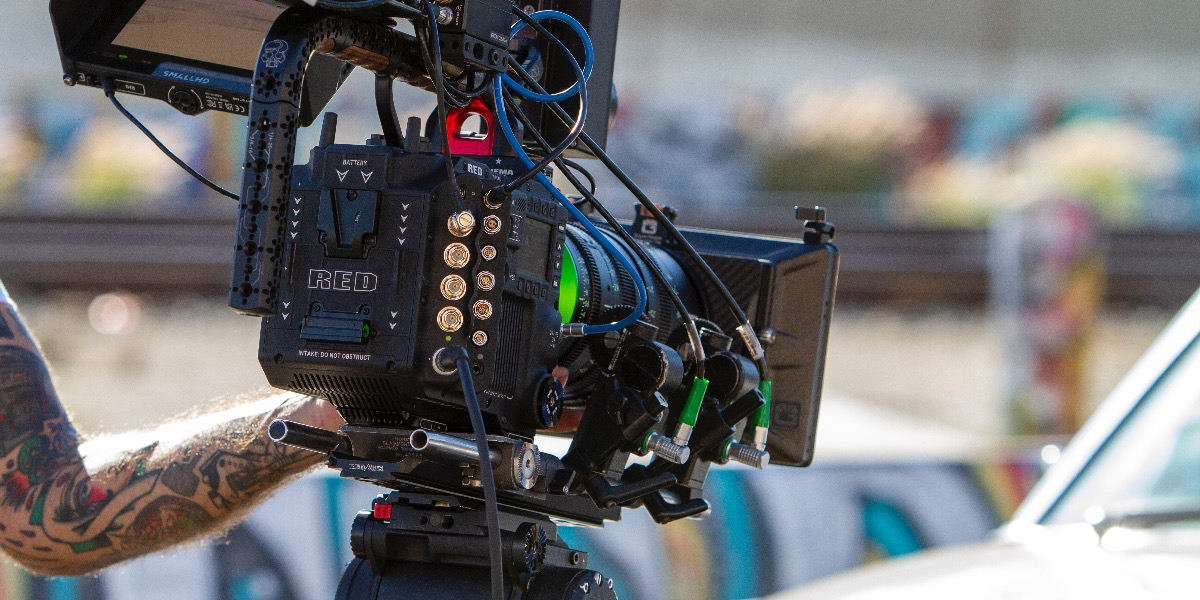 Red
Red had announced its V-Raptor XL 8K VV a few days prior to IBC via live stream, but the show provided the perfect opportunity to see the company's most advanced camera to date in the flesh. Designed for high-end TV and film productions, the XL 8K VV offers a multi-format 8K sensor that can shoot either large format 8K or 6K Super 35. Scan rates are twice as quick as any other Red model, which means super slow-motion up to 600fps is possible at 2K. The modular camera features Red's own Redcode Raw codec and has an electronic ND system running from two to seven stops. Available in both V-Lock and Gold Mount options, prices start at $39,500 or $49,995 for the Production Pack that includes a monitor, battery charger, two CFexpress cards and reader, top handle, riser plate, rod support brackets and 5-pin to dual XLR adapter.
Roe
Virtual production is highly innovative, but even still, application outside of big-budget production is becoming more common. The necessary tools are increasingly advanced and widely available. Practices are evolving – getting more streamlined, manageable and smaller in size. Roe debuted the Ruby RB1.9BV2 LED panel at IBC. The panel's high frame and refresh rate, low scan lines and true-to-content colour representation ensure great results.
Seagate
Seagate was one of many brands to deliver an informative seminar at IBC 2022. Taking to the aptly named Innovation Stage, the mass data storage expert discussed its Lyve Mobile and Lyve Cloud offerings. The demands of the media and entertainment industry are overwhelming old storage infrastructures. What's needed is a modern solution – and that's exactly what Seagate delivers, with its advanced end-to-end cloud storage. Check out the company's vast range of solutions on its website.
Sony
Sony used IBC to reinvent the PTZ market with the launch of the ILME-FR7. The company claims the FR7 is the first PTZ model to feature a full-frame sensor, interchangeable lenses and remote shooting, so who are we to argue? The Exmor R sensor offers 10.3-megapixel resolution with 15 stops of dynamic range and ISO sensitivity to 409,600. Pan and tilt functions make for impressive versatility (pan is from -170° to +170°, tilt from -30° to +195°), plus there are 100 presets, advanced AF, Raw file format and multiple connectivity options.
Telemetrics
Human-free broadcast studios took another step forward with introduction of the OmniGlide Roving Platform, an add-on for the company's OmniGlide system. The wireless video transmission and lithium-ion battery system for OmniGlide lets users move the studio camera pedestal without cables. Despite being wireless, the system maintains the same functionality users expect, such as camera power and control, teleprompter power and video, confidence monitor power and complete robotic control.
2EyeTec
2EyeTec launched a series of compact DC distributors for camera assistants, with industry-standard push-pull connectors. These can be mounted on the camera or a wireless handheld monitor set-up. Available in two sizes, the smaller DC distributor comes with two outputs, while the larger offering has four. They are made of black anodised aluminium and come with an integrated LED with polarity indication. There is a printed 3D bracket for easy mounting, but 2EyeTec also provides the STL file of the bracket to allow the operative to both create and print their preferred design.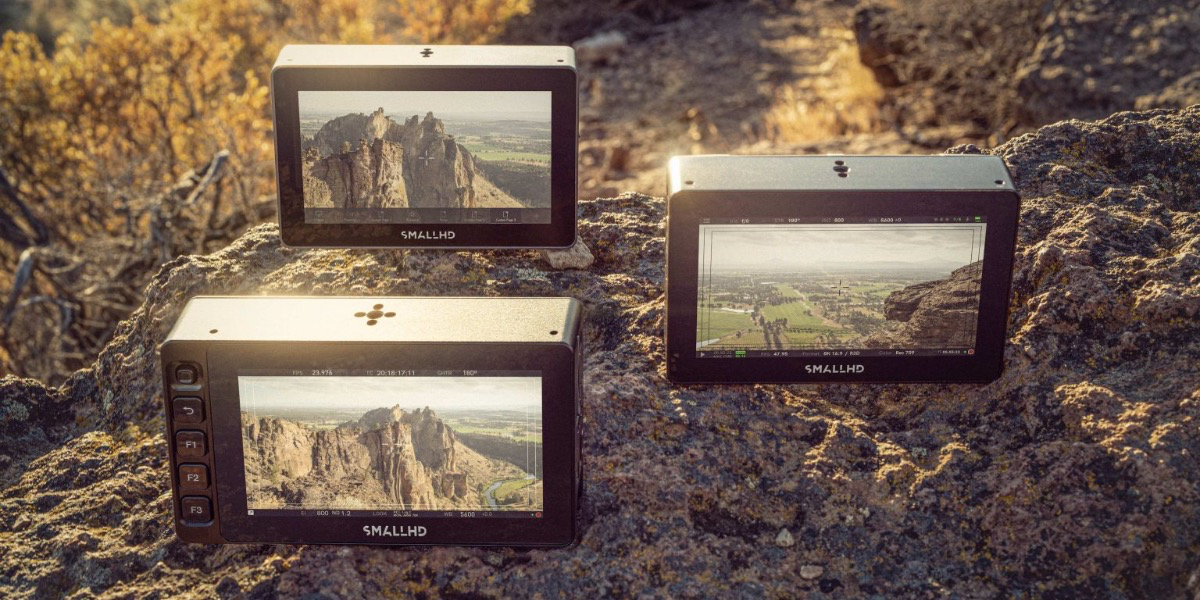 Videndum
What's more exciting than visiting one brand at IBC? Visiting many in one place! Newly named Videndum – formerly Vitec – oversees some of the industry's key players. SmallHD introduced a new series of five-inch monitors, containing the Ultra 5, Cine 5 and Indie 5. All share Full HD resolution and 4:2:2 10-bit colour depth, but offer 3000 nits, 2000 nits and 1000 nits of brightness respectively. The Ultra 5 is available in two wireless versions, packed with Teradek Bolt 6 technology. Videndum's Wooden Camera went all out with kits and accessories for Sony Venice, Arri Alexa, Red Komodo and more. On Anton Bauer's front, powering the industry remains essential. The recently announced Dionic 26V series offers 98Wh and 240Wh versions in B Mount and Gold Mount Plus, designed in association with Arri, for high-consumption cameras like the Alexa 35.
Vocas
Masters of accessories, Vocas, delivered in bunches at IBC. Its most exciting showcase was a set of tools for the new Arri Alexa 35. Visitors were able to view an adapter plate and top-plate for the camera – the latter is available in a version with a 15mm rail holder included. A top handle kit rounded out the highlights. Cinematographers hoping to tap into the Alexa 35's potential will surely be keen to add such versatility.
Xeen
Xeen enthralled IBC visitors with a pair of exciting, new optics. First to the table, a sixth focal length for the CF line-up – now with longer coverage, thanks to a 135mm T2.2. Available in PL, Canon EF and Sony E mounts, and with full-frame coverage, it seems Xeen has its sights set on a high-end consumer demographic. The prime possesses resolving power equal to all but a few of today's most advanced cameras, optimised for sharp, 8K shooting. The brand also introduced the Anamorphic 50mm T2.3 2x. De-squeezed, it covers a 2.55:1 ratio. Set to hit the market soon, 1m close focusing and 300° focus ring rotation are sure to be gratefully accepted by cinematographers everywhere.
Zeiss
Zeiss' recent offerings are a mixed bag. Not in terms of quality, but as a step outside of the box. Least surprising is a new high-end cinema optic. The 15mm T1.8 Supreme Prime gives even wider coverage than the series' 13 other lenses, expanding their potential on sets. Unusually, the brand has unveiled a VFX software. Cincraft Mapper serves visual effects specialists, making the process more efficient by supplying frame-accurate lens distortion and shading data. A step towards a unified end-to-end workflow.
Appears in the October 2022 issue of Definition. Read the full magazine here.