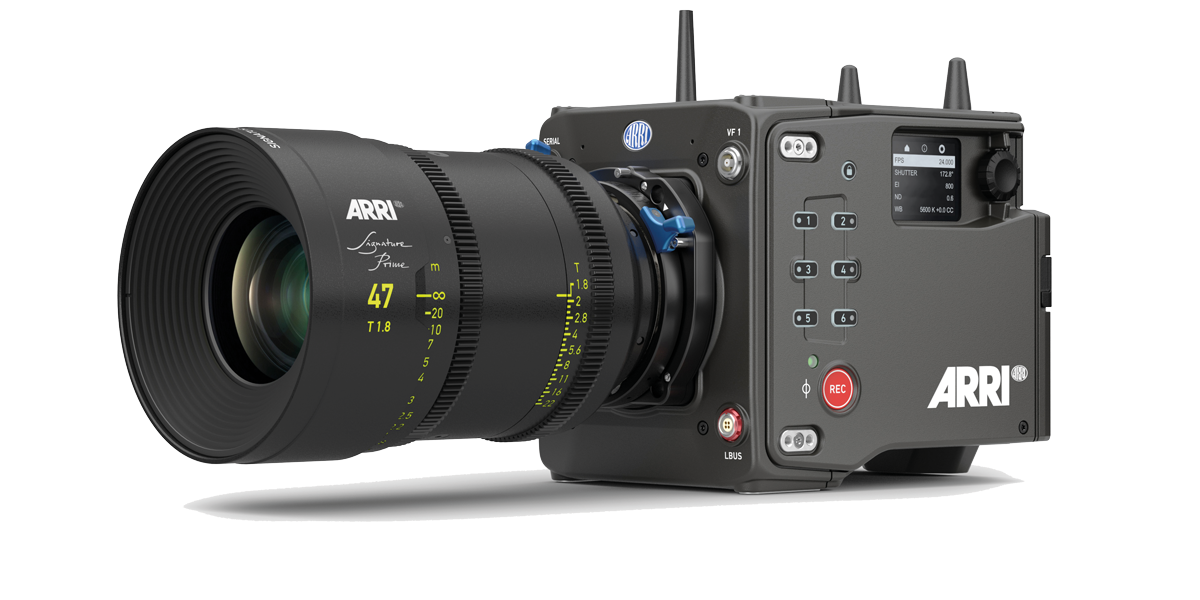 History repeats itself
Posted on Jul 19, 2022 by Samara Husbands
Arri flexes its muscles with a new camera that harks back to the company's formative years
Cast your mind back to 1933. Franklin D. Roosevelt became the 32nd US president, the London Underground map was unveiled to the public and 21-year-old Erich Kaestner first walked through the doors at Arri. Kaestner joined as a product designer, and was tasked with penning a new model featuring a reflex viewfinder. In 1936, a working prototype was paraded, before a production version – the Arriflex 35 – was premiered at Leipzig a year later. The camera used a spinning mirror to provide WYSIWYG parallax-free viewing. But, of equal importance, it was lightweight and portable. Revolutionary and revelatory in equal measure, the Arriflex 35 established a new standard.
Fast-forward to 2022 and it's no coincidence that Arri's latest model – the Alexa 35 – bears a similar moniker to its 85-year-old predecessor. Small, rugged and giving filmmakers more creative control, its compact dimensions no longer mean compromise. Previous Alexa models have been available in two flavours: one larger, fully specified, the other smaller, but with trimmed functionality. Not so here. The Alexa 35 is small in size, but packs a hefty punch. A veritable Floyd Mayweather Jr for the modern cinematographer. 
Like many companies in the 21st century, Arri bases at least some of its product development on user feedback. According to managing director Stephan Schenk, resolution was top of the list this time around, without any adverse effects on image quality, naturally. Other requested developments included more creative choices for the user and improved handling of highlights. If those were on your Arri wish list, you'll be delighted to hear all have been addressed, alongside some other pretty significant milestones for the brand.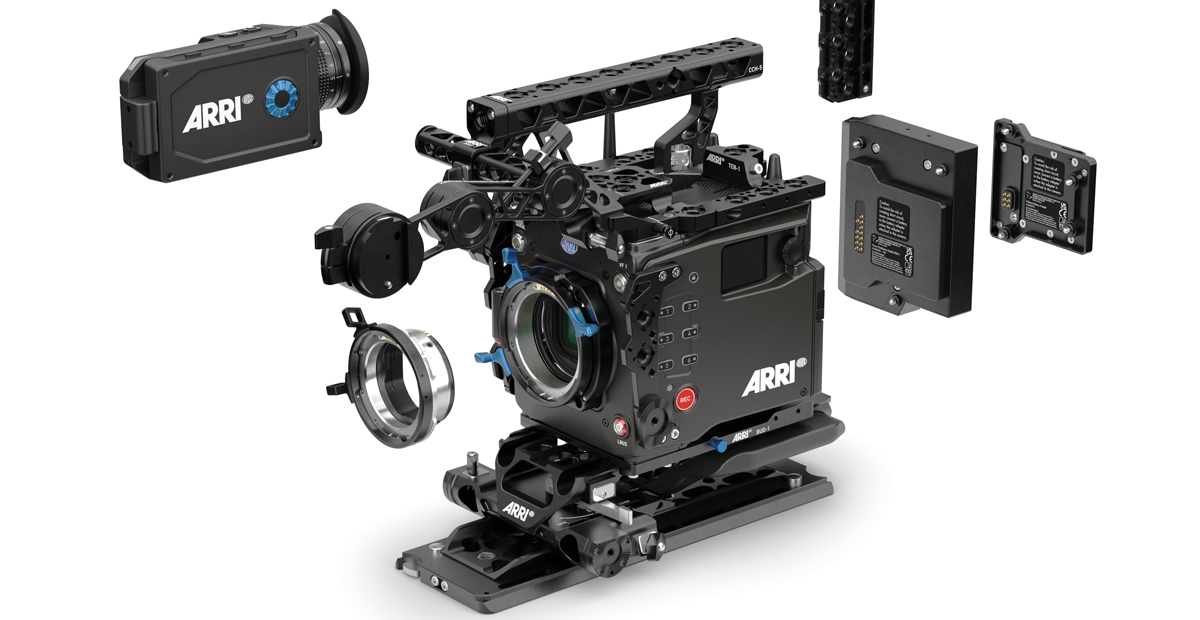 Revealing all
Let's start with the ALEV 4 CMOS sensor, which deserves top billing by virtue of the fact it's the first new light-catcher Arri has made in 12 years. Super 35 in format, it offers native 4K – or 4.6K to be precise – at up to 120fps. At 3:2 in Open Gate, you have 4068×3164 pixels at your disposal. A Super 35 sensor broadens the range of lenses that can be used on the camera – modern, vintage, anamorphic or spherical – with the 27.99×19.22mm sensor offering an imaging circle nearly 34mm in diameter. If you have a 4K mandate to fulfil, lens choice shouldn't be limited.
Equally impressive is the expanded dynamic range, which now measures 17 stops – 1.5 of those are in the highlights and the rest in the shadows, with Arri claiming this range is far wider than any other digital cinema camera. Stray light suppression in both camera and lens mount ensures the full contrast range of any lens is captured by the sensor, and the increased dynamic range makes the Alexa 35 well-suited to HDR projects. Either way, the extra flexibility is sure to be welcomed by colourists all over the world. Sensitivity ranges from ISO 160 to 6400, with the native setting at ISO 800. An Enhanced Sensitivity Mode can be applied when using ISO 2560 or 6400 to deliver cleaner, less granular footage – unless you are going for that gritty and noisy look, of course.
Allied to the sensor is a new image processor in the form of Reveal Color Science. This is built into the camera, but part of a wider suite of tools that will be available in third-party post-production solutions when processing Arri Raw files. Reveal includes an improved de-Bayering algorithm, for cleaner compositing that converts Raw data into native RGB image data; a new colour engine; wide-gamut colour space for faster grading; LogC4 encoding to contain increased dynamic range; and LogC4 LUTs for improved colour fidelity. The good news is that all these developments are also backwards-compatible – footage captured with an Alexa 35 can easily be intercut with older Alexa or Amira footage, while Alexa LF/Mini LF Arri Raw files can use the Reveal Color Science workflow.
The advancements result in better skin tones, improved colour saturation and more accurate colour tracking when footage is heavily over or underexposed. It should save time in the grade, too.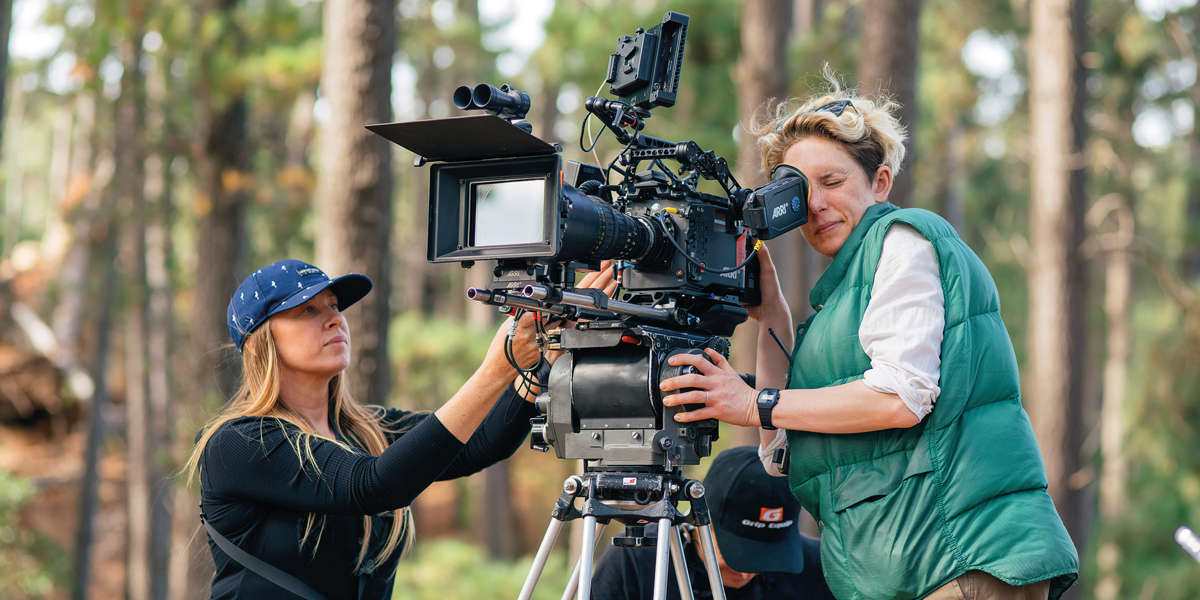 Textural healing
The Alexa 35 is the first model to feature Arri Textures, which enable you to bake specific looks into footage, just as you would if choosing a particular film stock. Previous models had a default applied, but here the choice is all yours. Textures essentially control the appearance of both grain and sharpness. The K445 Default setting provides a clean, smooth look, G733 Nostalgic softens and increases grain, while F567 Clarity sharpens and deepens blacks – to my ageing eyes, at least. There are more than these three to choose, so expect some time testing to decide on your favourite starting point.
Certain features may be familiar to existing Arri users. The Alexa 35 uses the same MVF-2 viewfinder as the Alexa Mini LF, but this now offers HDR monitoring on top of SDR. Similarly, it supports 1TB and 2TB Codex Compact Drives. But the eagle-eyed will notice a new display on the left-hand side of the weather-resistant body that allows setting changes to be made without the viewfinder. That's perfect if the camera is mounted to a drone, or for Steadicam use. Further additions include a pre-recording capability, additional user buttons and Advanced Color Match, which ensures footage from multiple Alexa 35s all look the same.
A total of 19 recording formats are available, giving productions ultimate flexibility. For the sake of brevity, I won't list them all, but it's safe to say all bases are covered, including in-camera downsampling and anamorphic de-squeezing. Lens metadata can be recorded in all common standards, then output as real-time streaming metadata to Arri's plug-in for Unreal Engine.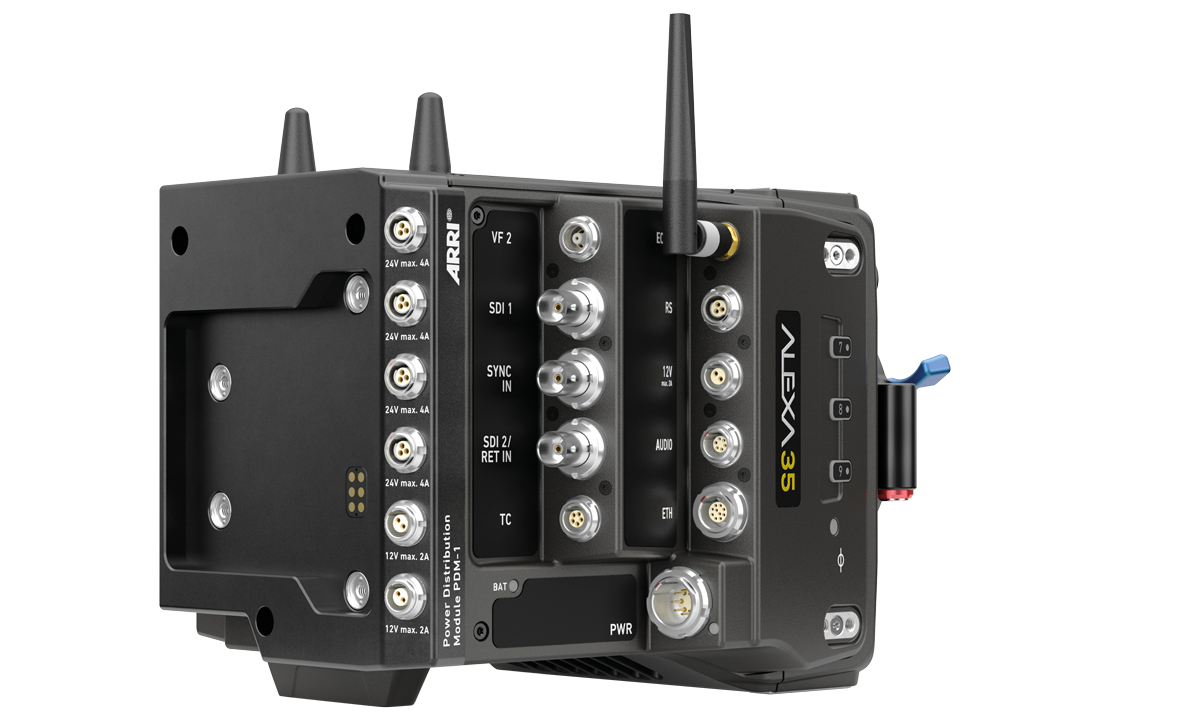 If it's connections you seek, the Alexa 35 hits the spot. There are two SDI outputs, a sync in port for genlock, 12v and 24v power output connectors and the same time and audio connectors as the Mini LF. An ECS antenna provides wireless control with compatible units, the Ethernet port is ideal for real-time streaming, and Wi-Fi antennae provide remote control options. If that's not enough, consider the AEM-1 optional accessory (see 'Complete the set' boxout).
Wireless functionality is enhanced with the free Camera Companion app available for iOS and Android, and an Apple Watch version is in the works. The app, compatible with the Alexa Mini and Mini LF, has extra features like the ability to control multiple cameras at the same time, or send frame grabs from camera to phone – and offers a sensor-flip function, from normal to vertical orientation.
The Alexa 35 is available for pre-order now, with delivery expected in July. Go to the Arri website for more.
Originally featured in the July 2022 issue of Definition.