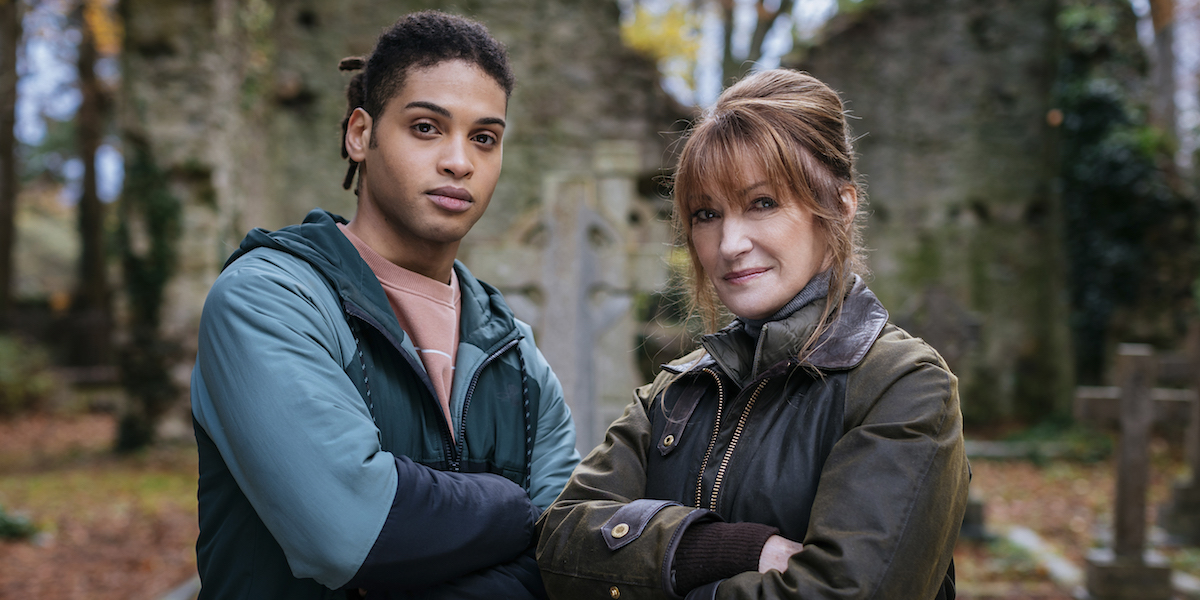 Harry Wild: Lit for a queen
Posted on Mar 28, 2023
Jane Seymour will reprise the title role in the hit Irish murder mystery series Harry Wild – but we shine a light on her unsung work behind the camera
WORDS Robert Shepherd | IMAGES Various
When Acorn TV ordered the first series of Harry Wild in 2021, it may not have thought that the show would deliver the US streaming service its most successful premiere week viewership of any series in its history.
No surprise, then, that Seasons 2 and 3 of the Irish murder mystery were swiftly ordered off the back of that success.
Yet, while many readers may be unfamiliar with the name Harry Wild, they'll almost certainly have heard of the lady who plays the eponymous character.
Jane Seymour entered the cinematic lexicon for her central role as Solitaire, beautiful tarot reader in the 1973 James Bond film Live and Let Die, also playing opposite the late Christopher Reeve as his love interest in cult classic Somewhere in Time (1980).
Seymour has appeared in countless productions on the big and small screens in every decade since.
She won a Primetime Emmy for her portrayal of Maria Callas in Onassis: The Richest Man in the World (1988), and Golden Globes for East of Eden (1981) and her role as the title character in US TV series Dr Quinn, Medicine Woman, which ran from 1993-2001.
More recently, she appeared in the critically acclaimed Netflix dramedy, The Kominsky Method.
While on the other side of the Atlantic, Seymour has been based in Ireland since autumn 2022. Filming at locations in and around Dublin, she is reprising her role as Harriet (Harry), a retired literature professor who discovers a passion for investigation after being mugged.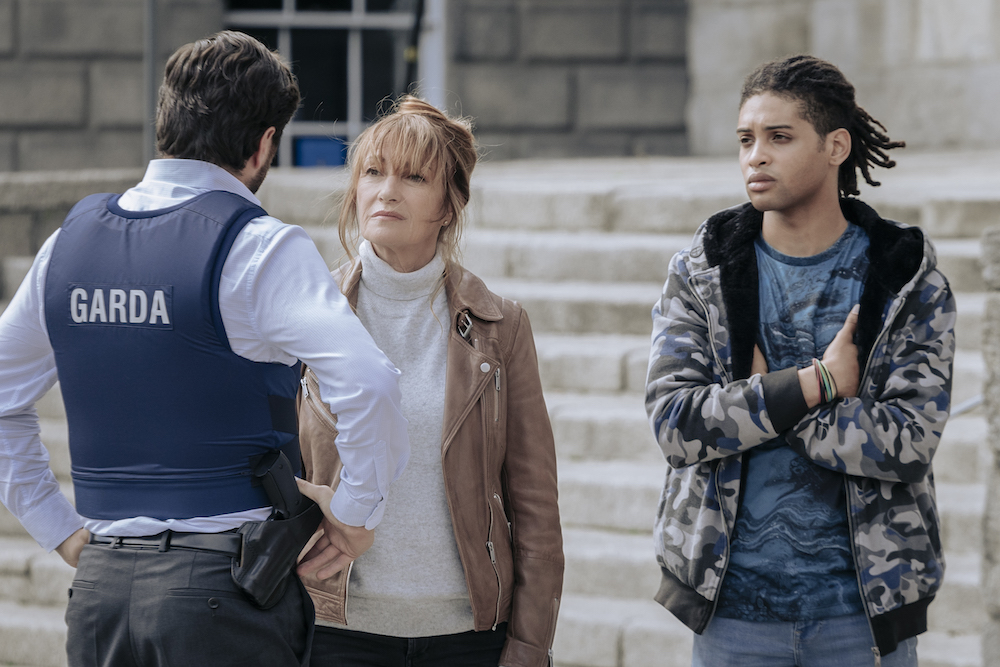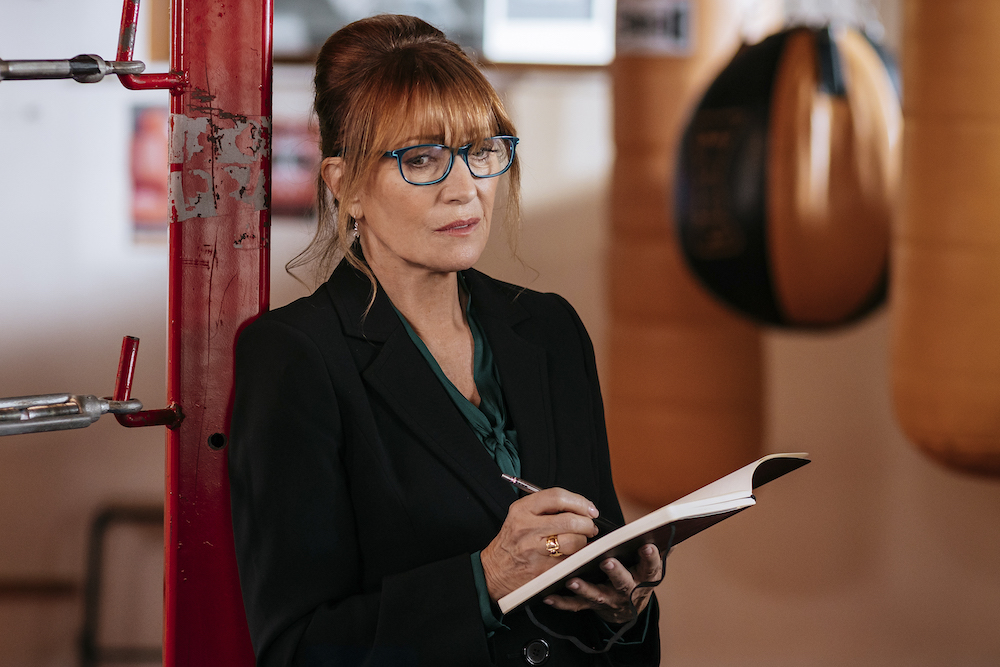 BOXING CLEVER | The crew of Harry Wild pull out every trick in the book in order to stretch their budget and time constraints further
IN THE DARK
Seymour is an executive producer on the series, and for her – unlike many actors who take that credit as part of their contract – it's certainly no vanity title. She uses her 50 years of filmmaking experience to help operatives get the best light and sound possible.
"We're working nine-hour shifts," she explains. "We start in the dark and what we're trying to do is get as much of the natural light as we can. When we're outside, we're racing against time – but when the light's gone, we either go inside or find a way to make it work."
Seymour says she used her experience of working on Dr Quinn. "It was so dark you didn't know where you were," she says. "Roland 'Ozzie' Smith, our DOP, could still make it look like it was broad daylight. So I know that when it's dark, we can somehow figure it out."
The big challenge with lighting Seymour close up, she says, is to make her not look lit up, but at the same time have her reflect light. This is easily overcome, as she has developed her own lighting technique, affectionately and comically known in some quarters as 'Jane's igloo'.
"Nobody else needs one because they're under 30," she jokes. "So, basically the minute you take the top light off me I don't have bags under my eyes. If you have top light, my eyes become very baggy. So, I need no top light and I need something straight at me. Mercifully, I can take a lot of light."
Seymour stands and positions herself as if she's in character, placing her hands above and below her eyes to demonstrate.
"I generally find myself doing this without even realising it, because I know having that light here and that dark above me is going to be OK – even if they didn't light it, I would survive," she says. "We figure out how it's going to play for the different angles, if we can get it in time, getting through eight or nine pages a day. I've done so many films where I understand the light for me. I'm also an artist and like to do photography as well, so I understand what makes good and bad light for myself – what will and won't work. I never have to ask, though. They figure it out, usually on the first day."
Actors are not supposed to look at the monitor after a shot, so how does she know it has worked?
"I can look at the monitor, as I'm a producer – but I can just tell," she adds.
"I preface this by saying that when we start our day's work, it's the DOP Ciaran Kavanagh, director Rob Quinn, the script supervisor and the actors. Nobody else. Whether it's interior or exterior, we figure out with the DOP what's going to be the best angle for the camera and whether the camera can physically fit. But I have a habit now, and they laugh at me, because I know where my light source is, even before they set the lights up."
This exclusive article appears in the April issue of Definition. Read the full story here.