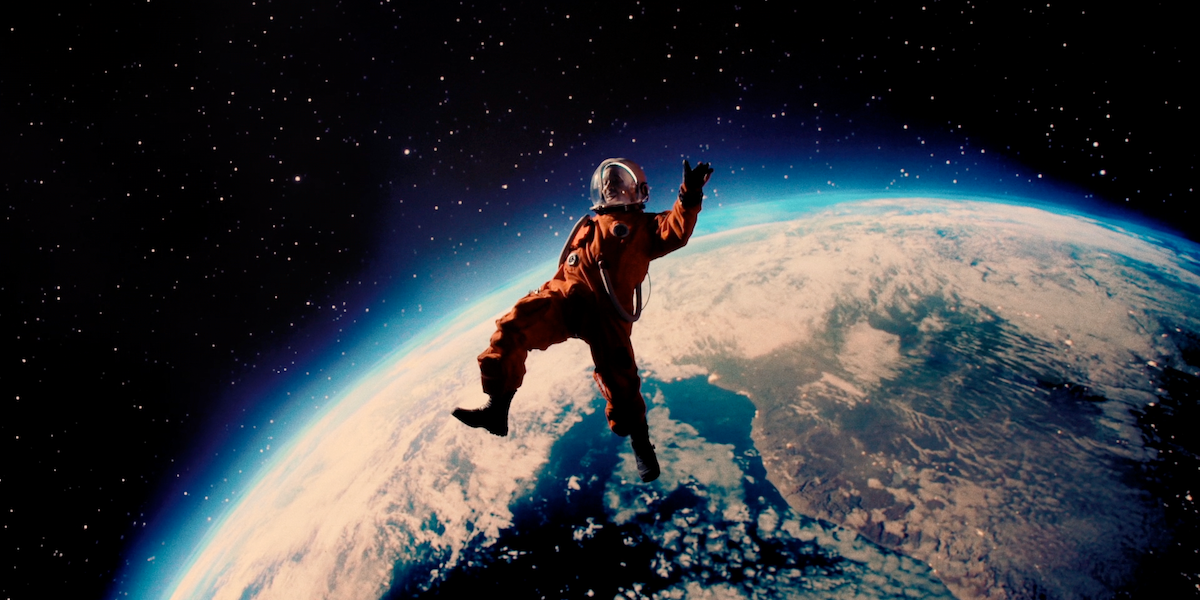 XR Studios: Hollywood moment
Posted on Apr 6, 2023
XR Studios has put the finishing touches on its state-of-the-art campus in the heart of Hollywood
Advertisement feature
ON THE CORNER of Santa Monica Boulevard and Las Palmas in LA sits a new state-of-the-art, multi-building production facility. It features two fully equipped studios, premier production suites, a theatre and screening room, VIP rooms for talent, craft services kitchens, private parking, plus a collaborative office workspace for production partners, creatives, technologists and educators. It's the home of XR Studios, a digital production company specialising in live entertainment.
XR Studios produces extended reality (XR) and augmented reality (AR) workflow solutions, utilising new technology to execute innovative experiences for artists and brands across the globe. Its plethora of work traverses industries, including esports, commercial, music, broadcast, events, social media, corporate and more. Through work with brands and artists such as Disney, Snapchat, Camila Cabello, Riot Games, Billie Eilish, Viacom, Black Eyed Peas, Amazon and TikTok – to name a few – XR Studios has been a catalyst for the advancement and use of immersive technology in productions and shoots.
Since its inception, XR Studios has focused on the technology- and boundary-pushing fields of live experiences and recorded projects. XR Studios president and founding member J.T. Rooney has been utilising LED and real-time content technology over the last decade, as well as working in the commercial and single-camera production space; and Scott Millar, CTO, was instrumental in blazing the trail for camera tracking in a live environment for entertainment.
"We've been involved since the very beginning," says Millar, "working with disguise – an XR Studios constant collaborator and technology partner – since the early development of these XR workflows back in 2018 and 2019.
"Ever since," he adds, "the workflows we devised have become the industry standards. This is something we are extremely proud of at XR Studios."
With its team of experts, XR Studios was uniquely positioned to rapidly accelerate the workflows of extended reality and virtual productions. In 2020, it formally became a company and was quickly recognised as the go-to resource for XR projects of the time, including the groundbreaking Katy Perry performance on American Idol, the MTV Video Music Awards and MTV Movie & TV Awards, livestreamed concerts with Billie Eilish and Gorillaz, special broadcasts for Kid Cudi, Leon Bridges and Post Malone – plus the key technology provider for corporate and brand presentations with companies such as Verizon, Snapchat, CrowdStrike, NBCUniversal and more.
WELCOME TO THE NEIGHBOURHOOD
Now, XR Studios has a flagship location in LA. The Hollywood Campus, as it has been coined, is an anchor space for the Hollywood Media District production community. With offices in the historic Eastman Kodak building, XR Studios is embracing the legacy of the space that was originally a test and research facility in the early days of film, by continuing to develop and create innovative workflows daily.
The digital production company offers studio rentals, as well as extended reality, augmented reality and mixed reality services. "We want to create a space that clients feel comfortable in, so they can easily adapt to the new tech," states Rooney. "We utilise the space efficiently, introducing them to the tech and using production techniques they are familiar with. Our intention is to make the jump to these types of workflows seamless and almost effortless."
XR Studios has made this a top priority for its clients and collaborators. "We are hyper-focused on hospitality and a white glove service," continues Rooney, "We see ourselves as more than a studio, and instead a destination for creative play, unique ideas and imaginative solutions." With an extensive square footage, the XR Studios Hollywood Campus makes for an epic place to do just that.
XR Studios comprises two completely equipped studios, allowing flexibility and modularity so that large-scale productions and small shoots alike can use the space with an efficient workflow. The larger of the two is the ultimate multicamera broadcast space, cleverly designed after years of production experience and nearly a dozen stage layouts. XR Studios built it for speed and efficiency, with a focus on technological development on a per-project basis. With top Roe Visual products, Red Komodo cameras, Kino Flo Mimik lights and Megapixel VR processing, it can be a virtual production space, ICVFX stage for commercial and single-camera productions such as car launches, product reveals, corporate speeches or cinematic-style approaches. The smaller studio is an adaptable space rigged for various single-camera productions including commercial, product, fashion, insert shots for episodic and narrative, music videos and more.
The expansion of XR Studios marks a pivotal moment for the future of virtual production workflows in the production community, establishing a permanent, long-term home for immersive technology in the heart of Hollywood.