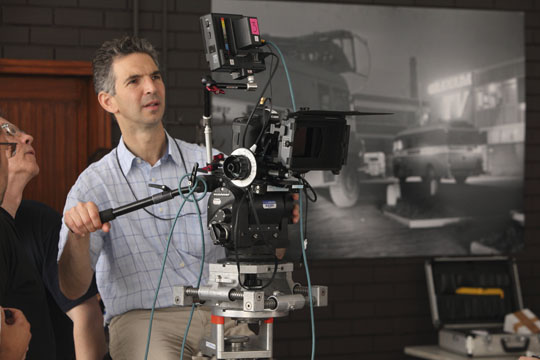 First UK Drama To Use Canon EOS 5D MkII As Main Camera
Posted on Jul 28, 2010 by Alex Fice
DP Tim Palmer with the Canon 5D MkII rig on the BBC Drama about the beginnings of Coronation Street
With a working title of 'Florizel Street', the BBC are currently filming a new drama about the early days of Granada TV in England and the team behind one of the longest running soaps in the world 'Coronation Street'.
The main camera being use is the Canon 5D MkII and both DoP Tim Palmer and Director Charles Sturridge are already huge fans. In fact Tim will be using the 5D on all the moving car shots and interiors of a new series of 'Hustle' as well after his recent experience.
The full story of the shoot will be in our next issue and Digital Issue.