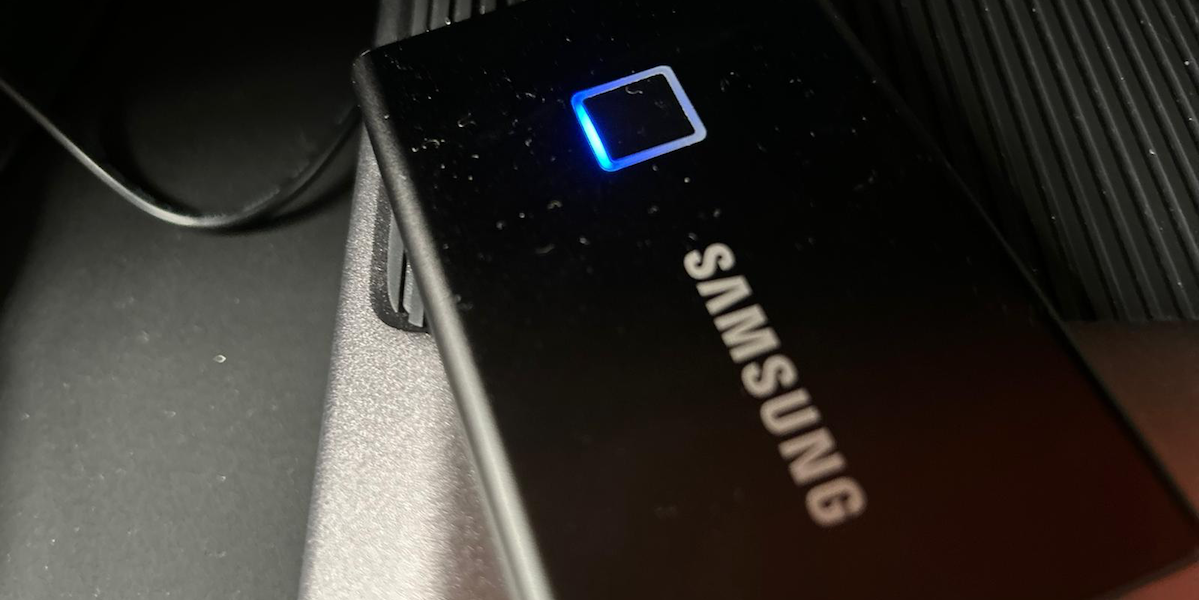 Samsung: Nice touch
Posted on May 3, 2023
Busy pro Rich Merritt explains how the Samsung Portable SSD T7 Touch proved up to the task when out on location
Advertisement feature
SERIES PRODUCER AND director Rich Merritt has been making waves working in factual and factual entertainment TV for more than two decades. With a CV boasting hits on major UK channels, he's no stranger to shifting duties.
"My role is a real mix of skills, with some time spent in the office, some on location," he explains. "Often I'm filming myself, or other times I'm directing a huge crew. It's a blend – and never gets boring."
Merritt is currently working on a series of films for a hit magazine chat show. They are quick-turnaround projects, self-shot with an associate producer, and often not enough time on location to get everything the team would like. He employed the Samsung Portable SSD T7 Touch at the end of a shooting day to back up all the rushes.
"Wrangling kit can be the last thing thought about as you head out the door, and productions don't always give you the best drives or laptops – so I use my own when I can," Merritt admits. "But no matter the laptop, wrangling with older drives can be slow. When we return back to base, the drives go to the post-production secretary to be backed up onto larger transit drives ready for delivery to the post house."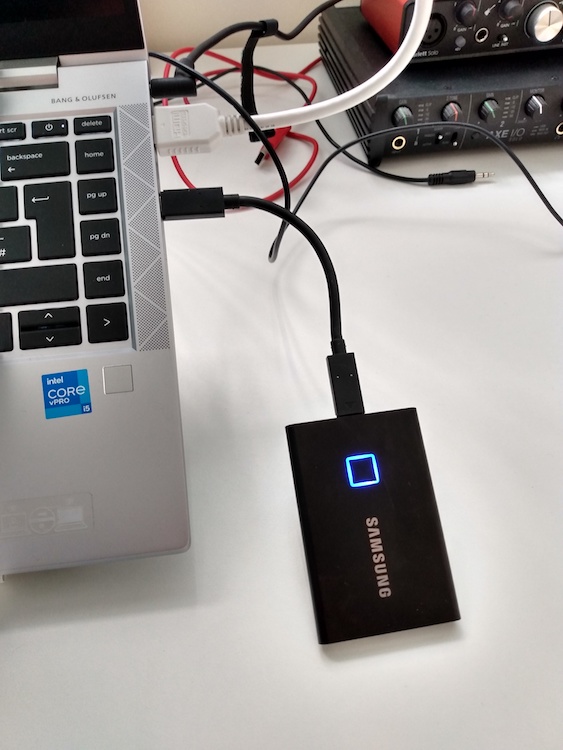 FILMING FASTER
When working on content for a juggernaut production, the prospect of rapid storage is seriously appealing when it comes to moving rushes from A to B.
"Anything to save time at the end of a long day on location is welcome," he says. "If we've been shooting all day on two or three cameras, we can easily have over 300GB of data to back up."
Merritt worked with the Samsung Portable SSD T7 Touch on his last shoot, and couldn't help but compare it favourably to a production drive. "I expected gains – but I was amazed," he recalls.
"I used my laptop with the camera media in one USB-C port along with a hub connecting both drives in the other," he adds. "I made simultaneous transfers to each, testing the speed difference. It was important to use the same method as we normally would."
The day's shoot clocked up 346GB of data – and it took over 50 minutes to transfer everything to the production HDD.
"The Samsung Portable SSD T7 Touch took less than half the time," beams Merritt. Read and write speeds of 1050MB/s and 1000MB/s mean incredibly fast transfers. "It would work brilliantly for either external recording or on-site editing. For me, being able to halve the time spent wrangling at the end of a long shoot is incredible, it makes a real-world difference to location life. We're shooting HD, so imagine how much time could be saved if we were working 4K – it's a real game changer."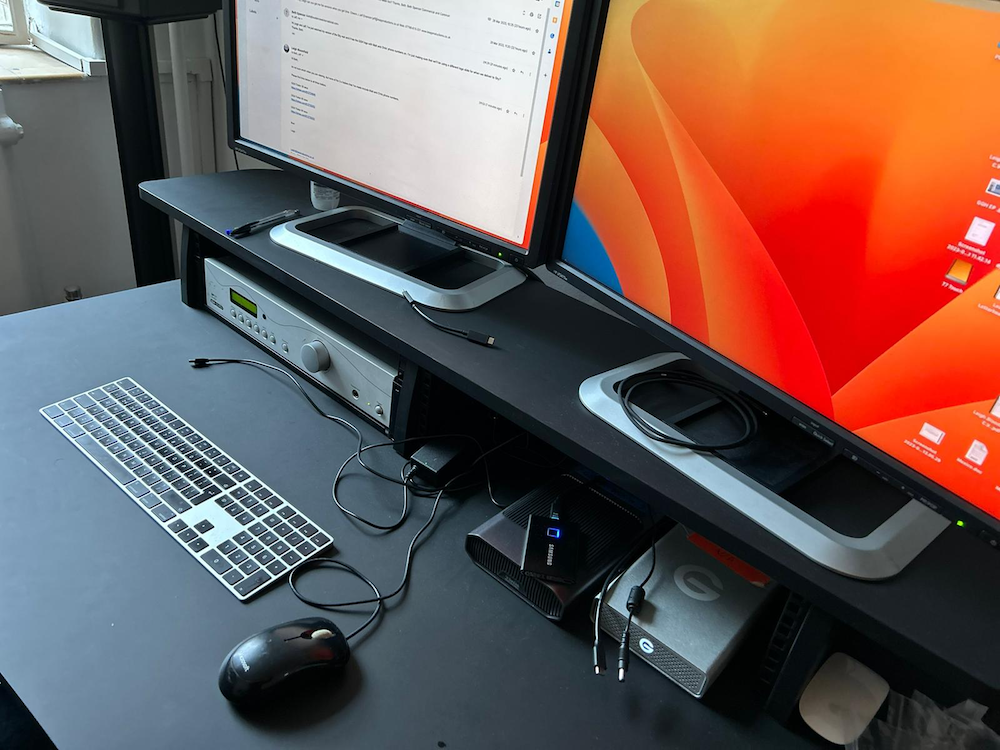 WHAT'S IN A NAME?
A key feature is the portable drive's AES 256-bit encryption and fingerprint security. "The software is very simple to install. I loved that you could use a password or a fingerprint – whatever you prefer."
Merritt could see it easily slotting into the workflow of a significantly sized crew where speed is of the essence. "It would work brilliantly well for large productions when specified by the editing heads of department."
He also explains how the 'slim, minimal design is perfect for location life'. At 58g and sized at a mere 85x57x8mm, this is a portable drive that's made for on the move. What's more, if you are paranoid about rushes going missing or being stolen, having a drive you can put in your pocket is worth its weight in gold.
The illuminating LED square gets rave reviews. "I like the soft pulsing activity light much better than the tiny flickering LEDs that most drives use," he continues. "This gives it a strangely analogue feel.
"And the portable drive feels solid and robust, which is a reassurance." A sturdy portable drive, the metal body keeps your files safe from falls up to 2m. And a three-year warranty ensures extra peace of mind.
In conclusion, after some thorough on-set testing, Merritt believes the Samsung Portable SSD T7 Touch is a 'fantastic little bit of gear', which would sit right at the top of his kitbag – or in his pocket!