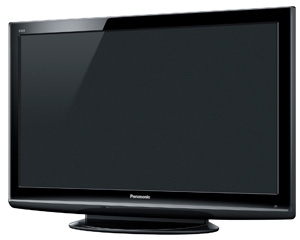 First reevoo.com Flat Screen Awards
Posted on May 12, 2010 by Alex Fice
The Panasonic TX-50X10  and Technika HDMISS09  have been judged the best value for money in the Flat Screen Television and DVD Player categories in the first ever Reevoo.com Value Awards. Panasonic dominated the Flat Screen category with three of their models making it into the top five positions, whereas Technika reigned over a mixed bag of competitors, ranging from Samsung to Tesco Value.
Using authenticated customer opinions from their website, Reevoo.com visitors can list the electronic items by those voted best value for money by reviewers. With the launch of the Reevoo.com Value Awards the electronic items deemed by independent authentic customers to offer the best value for money are now being revealed to ensure that consumers get the electronic item they want first time.
This news comes as Reevoo.com announce their millionth independent review, showing the increasing source of online research now available to enable shoppers to choose the best electronic product first time.
A survey conducted by Reevoo.com revealed that nearly a third of shoppers in Britain have bought an electrical item which they later regret purchasing because of spending too little time researching the item.
The survey showed that shoppers in the UK are spending over £3 billion each year on electrical goods that are not the most suitable product for them. This is simply because they don't research the best gadgets and use trusted reviews before buying. These gadgets include laptops, printers or MP3 players, and when it came to TVs 7% of people surveyed wished they had spent more time looking into which model would be best for them before purchasing.
The survey reveals what could be the end of high price impulse buying: over three quarters of those surveyed said that they now spend more time and energy seeking advice before purchasing electrical goods than they did two years ago, with some admitting to spending up to 20 hours longer now. The main reason for this is that shoppers are looking for the best value for money, with 40% stating they spend more time researching to ensure they buy the best electrical equipment for that price.
70% of people in the UK say that they do not use all the features on many electrical products as they are too complicated, with 34% of those people confessing they found digital cameras most confusing.
Over three quarters (79%) of Brits trust customer reviews of products on the web, suggesting that with the ever-expanding range of products on offer and in the wake of a recession, people are now selecting their sources of information more carefully when it comes to purchases, rather than relying on advertising messaging.
Richard Anson, founder and CEO of Reevoo.com comments, "There has been a dramatic move towards consumers seeking impartial advice online when it comes to purchasing electrical goods. At Reevoo.com we are about to announce our millionth review – more people each month see the value of the trusted reviews on our site. These reviews help people make the right decision first time and will save them time and money."