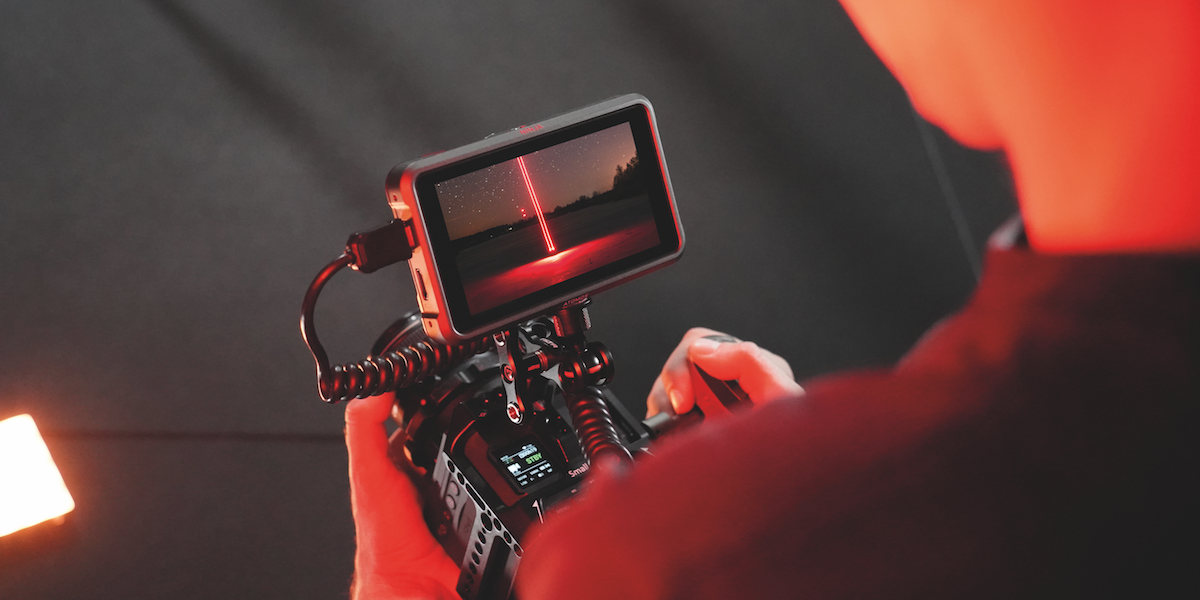 Filming on the move
Posted on Nov 22, 2022
WORDS. Robert Shepherd | IMAGES. Various
Making a run-and-gun documentary, while very rewarding, can be one of the most challenging projects a videographer will ever undertake. Once you've secured access – legitimately or covertly – you usually have to move at a moment's notice, while navigating some very cramped and unforgiving conditions. For many, that means having small, lightweight kit is paramount.
The camera is, of course, the key component of any filmmaking kitbag – television and film are visual mediums. However, from smartphones to heavy cameras, leading documentary makers and citizen news-gatherers must decide very quickly what's going to produce the best results.
There are few better-qualified to speak to about this than the award-winning director Adam Wishart, who created 9/11: Inside the President's War Room for BBC One and Apple TV+.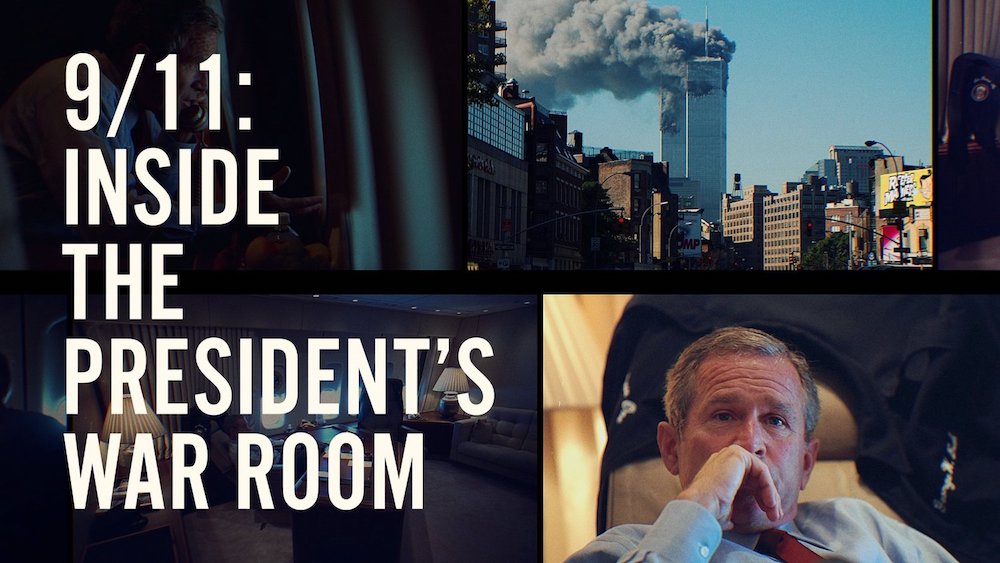 He explains his modus operandi when making the Panorama programme GPs: Why Can't I Get an Appointment?. It involved him and his crew working with very little space. "We decided to shoot everything on DSLRs and Panasonic GH5s," he says. "GP consulting rooms are very small and we couldn't get a bigger camera round the angles, so we thought there would be a particular advantage in being tiny."
The programme was shot on a mixture of f/1.4 primes from 25mm to 80mm, as well as with a zoom lens that went up to 80mm. "Sometimes you need the flexibility of a zoom in a very small room, even if the aperture wasn't so great," says Wishart.
He recently invested in a Sony PXW-FX9, which Wishart describes as 'quite handy'. That said, if he was filming in a GP's consulting room again, he'd still opt for the GH5 or its equivalent, because it's a much smaller camera.
Peter Beard, co-founder of Story Films and director of Bafta-winning My Son the Jihadi, also prefers lightweight kit – partly because he's 'getting older' and doesn't want to carry heavy stuff.
"I've been using the Sony FX6, which is the little version of the FX9," he says. "It still shoots 4K and is an amazing little camera. Recently, I borrowed someone else's FX9 with the whole battery attachment so you can put the big V-Lock batteries on it. I didn't like jumping back to a heavy camera."
Andrew Barron, series producer/director at Bigger Bang TV, is also a fan of a reasonably wide lens. As he states, you're not at the end of the lens zooming in, but more up close with the subjects. "A wider lens affords you more immediacy, showing left and right and picking up shots that way – rather than pulling off shots at the end of the lens where you need a very good telephoto," he says. "An iPhone is a fairly wise choice. I can set my iPhone 12 to quite a wide angle, following things closely, and it's immersive."
SYNCING FEELING
Even when you have the right camera for the job, that doesn't mean there aren't other challenges ahead. Wishart says the problem with using a DSLR like the GH5 is that the filmmaker needs separate sound. "I have a Sound Devices MixPre-3, which is a very skinny sound recorder," he says. "We also used a Sound Devices 633 if we wanted more radio mic inputs. Tentacle Sync timecode devices helped synchronise everything."
He says that with a GH5/ sound recorder set-up, the team could radio mic everybody and use a boom, while successfully navigating the tight angles of a small consulting room.
For Barron, radio mics are key. "If you run up to people, you can put a mic on them and back away – provided they've agreed to be filmed – which is good if you're following police or the emergency services. You also need a top mic to pick up things you might not get for a second time."
Beard explains how, in the observational series Taken: Hunting the Sex Traffickers for Channel 4, he was embedded with a surveillance unit within the police. "This was totally covert, so I needed camera kit that didn't look like camera kit," he adds. "I had a small backpack and so I used a tiny stills camera called a Sony A7S II – it's brilliant in low light."
Nevertheless, Beard faced the challenge of plugging all the different sound equipment into the camera. "I still managed to get a filmic look out of it – but in a situation like that, it's better to have good sound and scrappy vision than vice versa because the former adds to the vérité feeling and the furtive nature of the film," he says. "We used a separate Zoom sound recorder in a backpack and ran a couple of mics into that with another radio mic into the camera and no top mic."
POWER HUNGRY
If you've read our peak power feature, you'll see what an important role reliable and durable batteries play when you're on the move, especially when there are few or no power sources at your disposal. Renan Ozturk used the very portable Anton/Bauer Titon Base to follow rock climber Alex Honnold as they scaled remote mountain ranges.
"What's changed so much in the last 20 years is the ability to power everything," says Wishart. "The GH5 can basically cope with tiny batteries and still shoot for 40 minutes or an hour. My sound mixer can be powered for a whole day on a single battery. Radio mics last all day on a couple of rechargeable AAs. The battery capabilities have made it possible for non-professionals like me to do more of the technical stuff."
Hawk-Woods is another established brand, boasting a five-strong product range. Hazar Kinali, senior sales manager at the company, explains where its batteries are being deployed.
"For example, in the UK, the BBC is using our products, or has done in the past," he says. "Another recent example is the Qatar World Cup, where we provided hundreds of NP-F batteries for a number of broadcast cameras."
Hawk-Woods recently designed a custom battery for Timeline TV for its Formula E projects, which Kinali claims was a reaction to consumer demand.
"We have to follow the trends, latest camera launches, monitors, studio lights," he adds. "We have very close ties with our customers, who are experts from the industry; so we use their feedback to fuel our creativity."
So, whether you're shooting in a tiny room with the police or you're in an extreme natural environment, the kit is there – and it's evolving all the time.
On the other hand, you might be more like Barron, who has an old-school approach when it comes to documentary making. "For me, my choice would almost certainly be a hybrid camera around a Z1 size, because I started out life as
a Sky News features cameraman – so I'm used to the full-sized machines," he explains. "I find it easier to work with the big Sonys with the recordable Blu-ray. They might be out of date, but that size of camera has a fair bit of battery life and weight for balance, so you can pretty easily do run-and-gun shooting with those."
Anton/Bauer
The slim, lightweight and portable Anton/Bauer Titon Base delivers 68Wh of power to run DSLR, mirrorless and small-form pocket cinema cameras for over nine hours. Complete with custom battery power cables designed for leading cameras, the power hub is designed to run for more than five times as long as standard manufacturers' batteries. There are also three P-Tap ports and a high- speed USB port to power monitors, wireless transmitters or charge smartphones. The quick-release mounting plate lets the user mount and remove the power hub quickly for handheld shooting. Integrated 1/4in-20 inserts allow the Titon to be mounted under a camera and a tripod, gimbal or other camera support, moving the centre of gravity to create a balanced set-up. What's more, a built-in LCD gauge displays the remaining runtime of the battery down to the minute, as well as the charge level when it's not connected.
Arri
The robust Alexa Mini LF from Arri combines the small appearance and lightness of the Alexa Mini with large format Alexa LF sensor. It features three internal motorised FSND filters, 12v power input, extra power outputs, a new Codex Compact Drive, plus a new MVF-2 high-contrast HD viewfinder. The camera has a hard-wearing carbon body and a wide temperature range of -20°C to 45°C (-4°F to 113°F).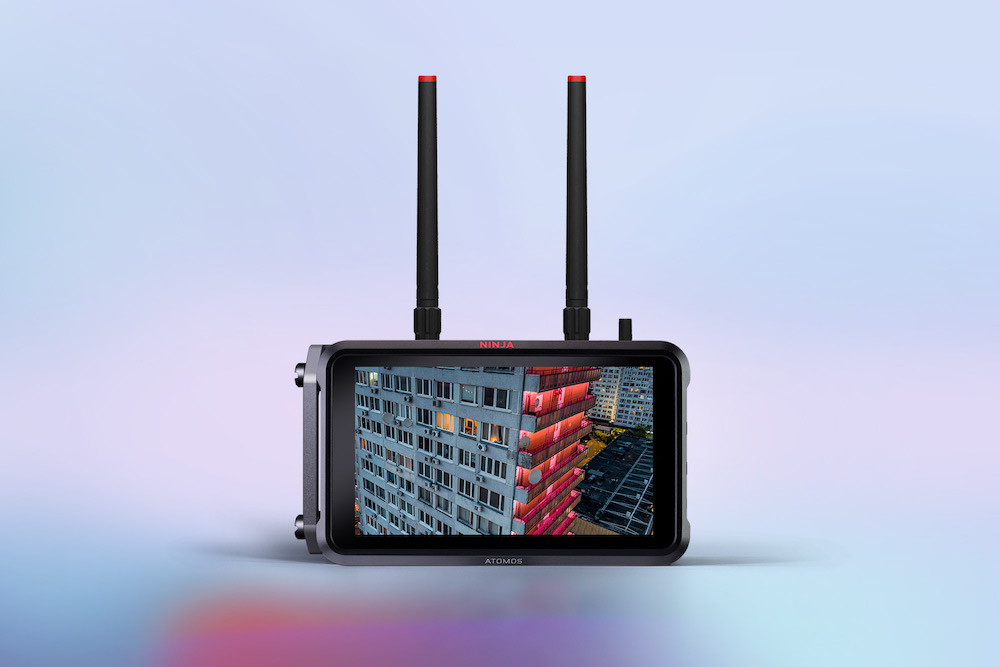 Atomos
Atomos says the Ninja V Pro Kit 'has been designed to bridge the gap between compact cinema and mirrorless cameras that can output Raw via HDMI or SDI'. The aluminium five-inch monitor/recorder allows for a compact rig set-up so operators can use the newest cameras.
This, Atomos says, makes the kit absolutely ideal in tight conditions, as well as for close-up shots that require the cameraperson to be light on their feet. The Pro Kit also gets the best out of cameras by recording up to 6K 12-bit Raw externally on the Ninja's onboard SSD.
Hawk-Woods
The Hawk-Woods 150Wh Mini V-Lok (V-Mount) Data is a mini power pack with the same features as the standard size V-Lok battery. This smaller version comes with auto resetting PCM, which means the user can reboot it without a charger if it shuts down or goes into protection mode in the middle of nowhere. The battery also has an SMBUS communication system, which displays the battery's power percentage on the equipment you're using. Other essential features include a built-in fuel gauge, plus thermal, short-circuit, discharge and voltage protection. There's also a Power-Con output, which will provide nominal battery voltage.
Panasonic
Panasonic's Lumix DC-S5 is a 24-megapixel full-frame mirrorless hybrid that appeals to photographers and videographers alike. The ergonomic and compact body – combined with full-frame 4K 4:2:2 10-bit internal recording at 30p and 4:2:0 at 60p – provides a lot of flexibility for filming. While borrowing design elements from the larger S1 series, the DC-S5 is smaller and lighter with improved portability. Key features include a 2.36m-dot OLED electronic viewfinder and a free-angle, 3.0-inch 1.84m-dot touchscreen LCD, plus built-in Wi-Fi and Bluetooth options for wireless connectivity. Furthermore, in the 10-bit setting, 4:2:2 10-bit HDMI output is supported along with simultaneous external drive/SD card recording. There are dual SD memory card slots for flexible file storage, while the camera's durable, weather- sealed construction is splash and dust resistant for on-the-move filmmakers working in harsh weather conditions and environments. The Lumix DC-S5 uses the L-Mount lens standard, so users can select from a range of lenses.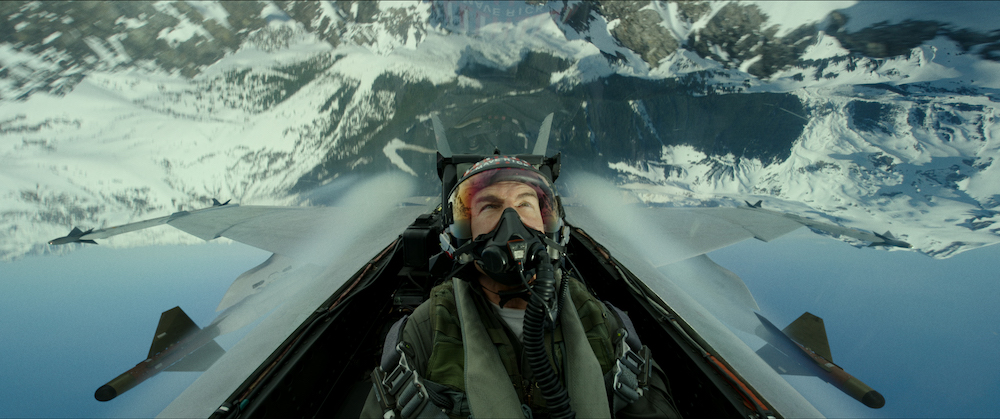 The Sigma 18-35mm T2 Super 35 high-speed zoom lens is considered one of the most adaptable run- and-gun options, thanks to its portable form factor, constant T2 aperture and versatile focal range. With a weight of 1395g and length of 156mm (PL mount), the lens is light, compact and suited to smaller rigs and gimbals. Part of Sigma's 25-strong cine lens line-up, the 18-35mm T2 has 8K resolving power, colour-accuracy and well- controlled optical aberrations. A number of lenses from the Sigma cine range have been used by DOPs in recent high-end film productions and commercials, including Top Gun: Maverick and Welcome to Earth. The optic is available in PL mount, Canon EF mount and Sony E mount, with options for imperial or metric and engraved or luminous markings.
This article appears in the December 2022 Issue of Definition. Read the full magazine here.