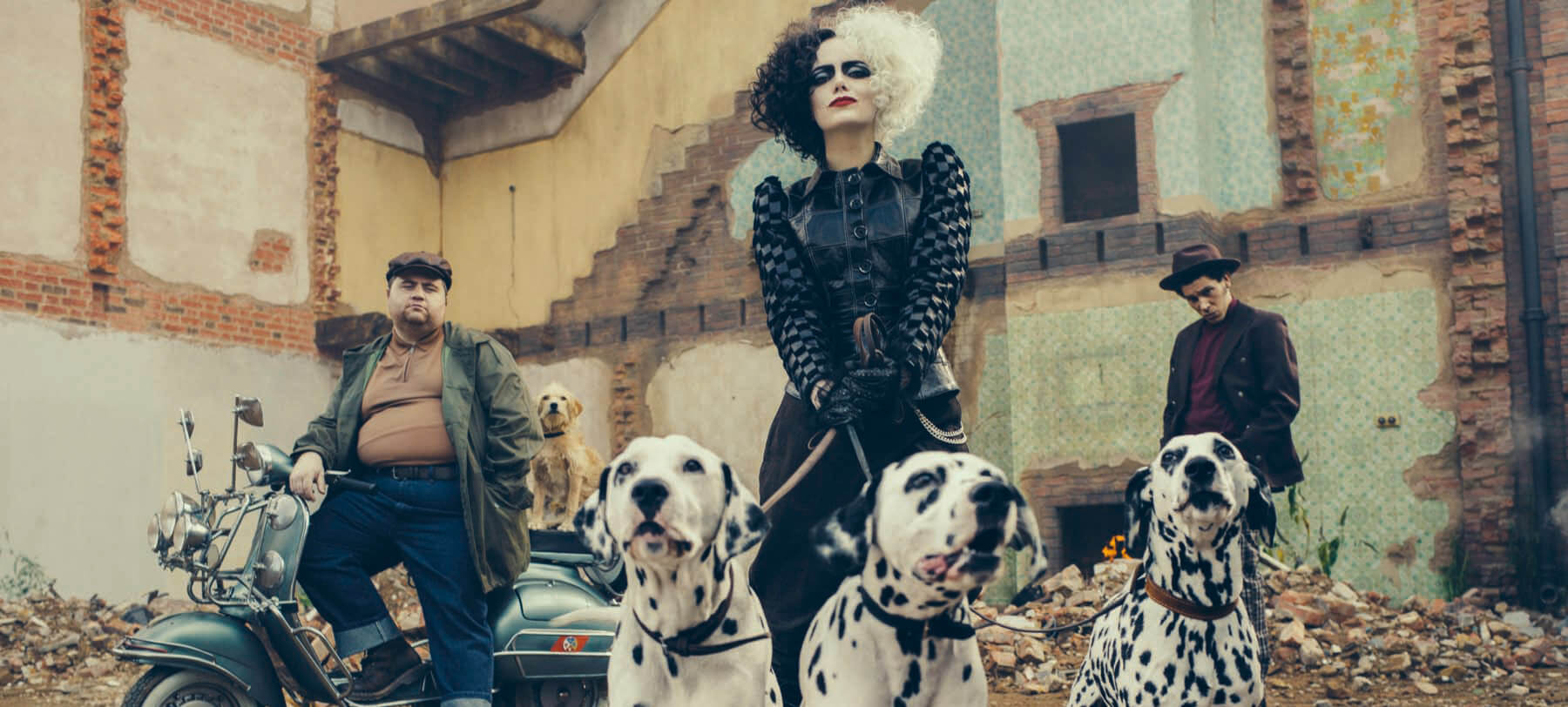 Cruella: Two sides to every story
Posted on Jun 7, 2021
Nicolas Karakatsanis reveals why he used two different sensors to capture the origin story of Cruella, the deranged villain so enamoured with murdering spotty puppies
Words Chelsea Fearnley / pictures Disney
Inevitably, and as intended, Disney's latest live-action reimagining, Cruella, tugged on the heartstrings of generations that grew up with the fuzzy 2D classics. This time, however, Disney took the Maleficent approach, and delved deeper into how Cruella became one of the most notorious female villains in children's cinema. Painted from a young age as both a likeable and detestable character, viewers watch the tragic events of Estella's childhood unfold – the scenes filled with classic, black humour. Eventually, as she becomes a budding fashion designer, Estella's early life comes back to haunt her; ultimately forming the Cruella we all love to hate.
It is a story eight years in the making, and diehard fans of One Hundred and One Dalmatians (1961) and 101 Dalmatians (1996) can take comfort in the fact that Disney assembled a crack team to bring Cruella's past to life. The Favourite's Tony McNamara penned the script, I, Tonya's Craig Gillespie directed, with the Oscar-winning Jenny Beavan in charge of costume. As for cinematography? Nicolas Karakatsanis, who describes himself as the "greenest" member of the crew, took the reins. He previously worked with Gillespie on I, Tonya, but this was his first role on a major studio film.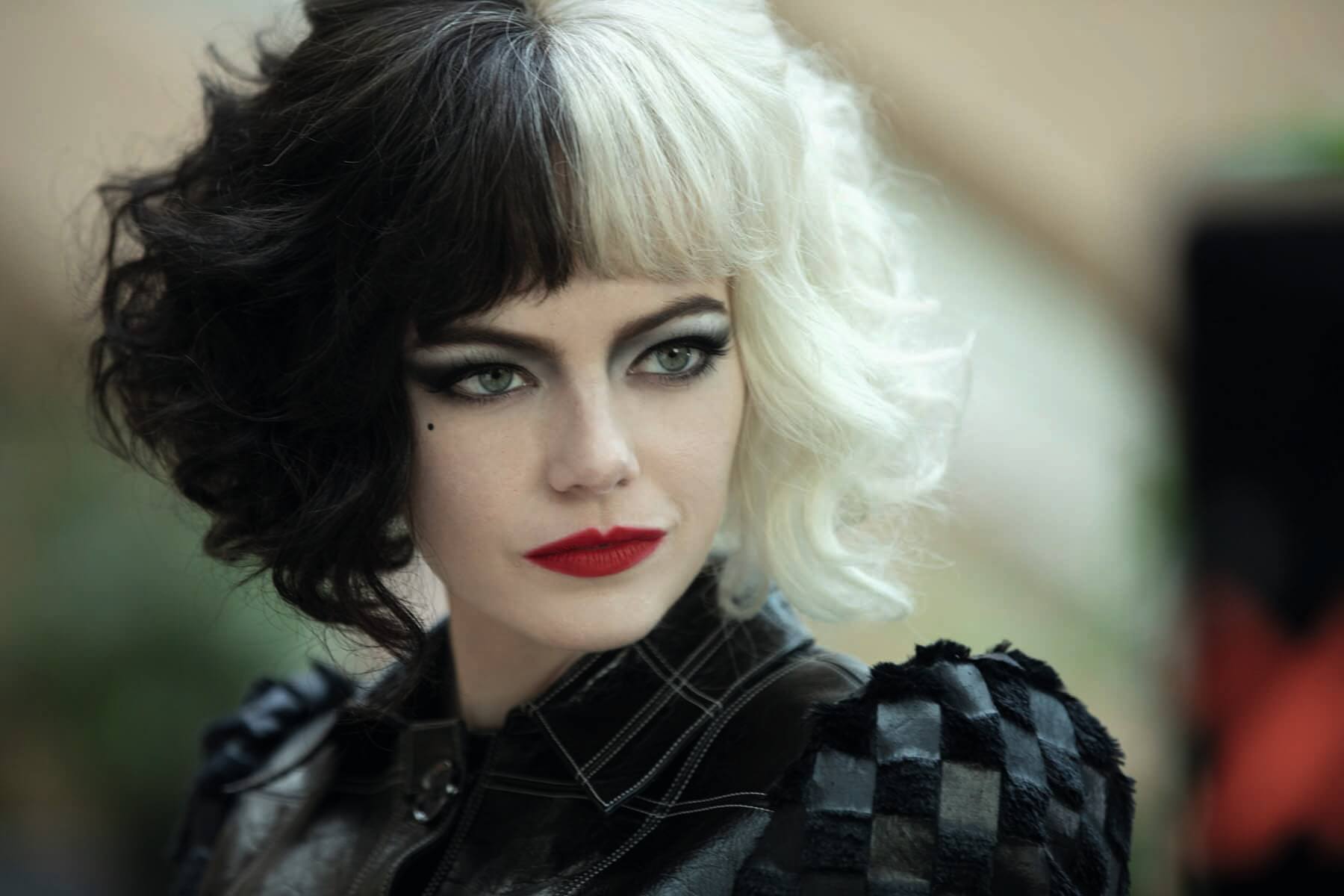 Karakatsanis recalls: "During the production, a close friend of mine asked, 'Aren't you stressed about the whole experience?' But I wasn't – as a DOP, this level of filmmaking is what you dream of, so I just grabbed the bull by the horns and enjoyed every minute. Of course, there's always going to be challenges, especially on a project of this scale, but it's fun to put your brain to work. I also never worked alone; I was always surrounded by talented people who have lots of experience."
One such challenge saw Karakatsanis follow Emma Stone, who plays the young de Vil, as she crawls in and out of an underground passageway and up an exterior staircase attached to a broken-down building. When she reaches the top, she loses her footing and falls through an open window on the roof, landing inside.
He says: "We did a magic transition from exterior to interior, but I had to pre-light the interior set two months in advance of filming on the street. In the days before the shoot, I remember checking the weather app on my phone, praying it was going to be overcast, because that creates a softer lighting that's easier to blend on stage.
"I was in luck until the evening before the shoot, when the forecast changed to sunny. It's very hard to replicate true sunlight on a set, so I called my gaffer and the production manager and said: 'I'm sorry to do this so late in the day, but we're going to need a gigantic silk above the set.'
"They knew it was a shitty thing for me to ask, but these guys are good. When I arrived at the location the next morning, they'd already arranged a 60ft silk on a huge construction crane. I don't know how many hours or people it took to build, but it was there. That's the great thing about Disney – the production managers never shut down an idea because of cost or complications. They would always look into it and seek to do what was best for the film."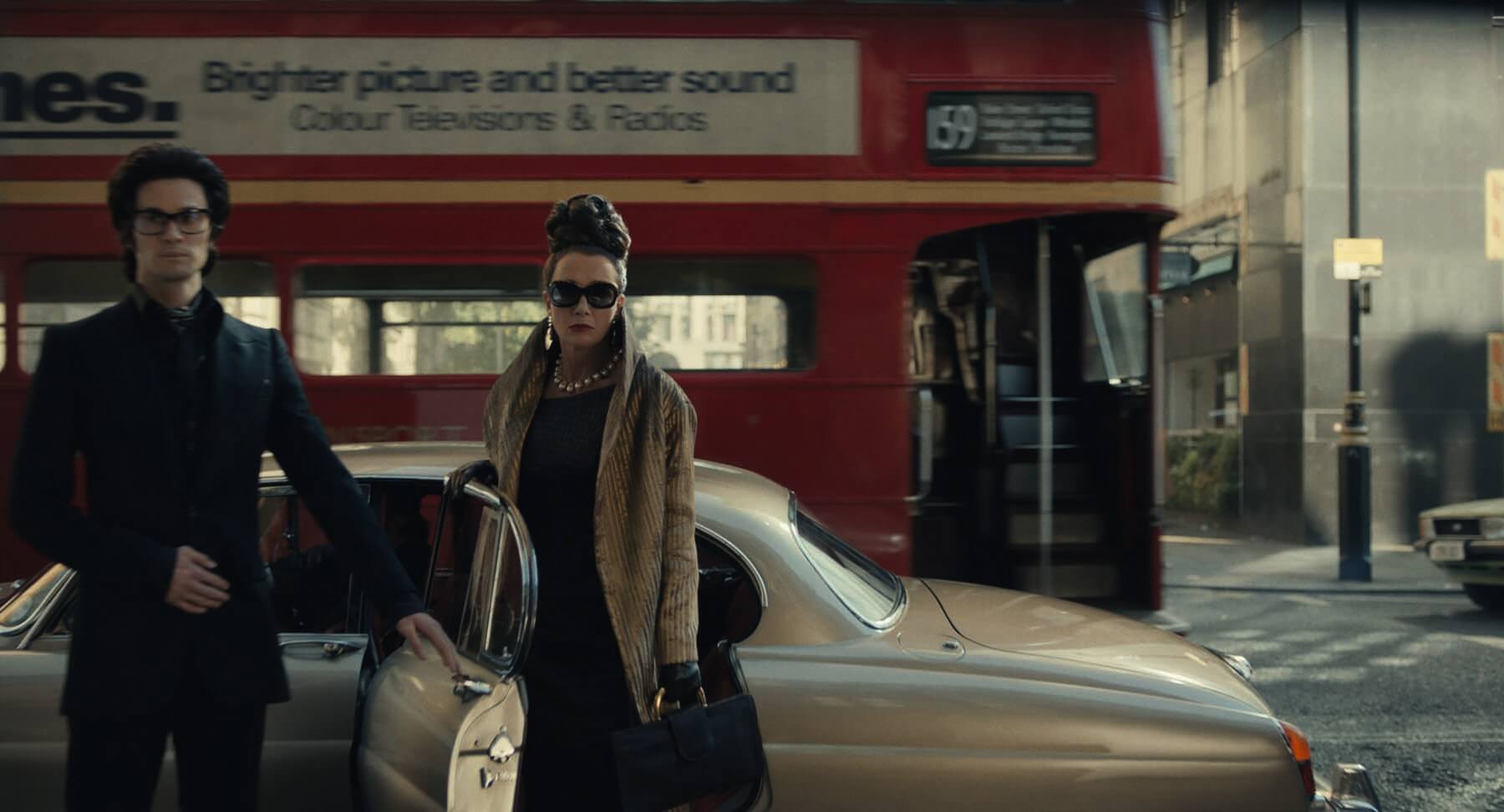 There were two important visual cues Karakatsanis wanted to hit for this One Hundred and One Dalmatians prequel. The first was to shoot on film; the second was to create a subtle contrast between Cruella and Baroness von Hellman's opposing worlds. Unfortunately, he didn't get to shoot on celluloid, which was his preference – it can make a story with period costume and set design appear more organic.
He explains: "When you shoot something that's era-specific on digital, it can often appear as if the whole film is just a digital rehearsal of what's to come. Everything is so perfect and that sucks away the human side." As a compromise, Karakatsanis reshot the digitally finished movie on 35mm film stock, which was later used as a reference point for colourist Tom Poole, who graded the film.
To delicately differentiate the scrappiness of Cruella's world from the opulence of von Hellman's, Karakatsanis shot handheld, using an Alexa Mini LF in a less-defined version of what the 35mm sensor can achieve. In contrast, he was more controlled in the way he approached von Hellman's side of the story. Capturing everything on dollies and cranes, the Alexa 65 was used for its much bigger and lusher sensor. "I was able to separate both worlds; one is messy and organic, while the other is extravagant and rigid. And I achieved this in a way that won't be visibly obvious to the viewers. They will only 'feel' the scale differences."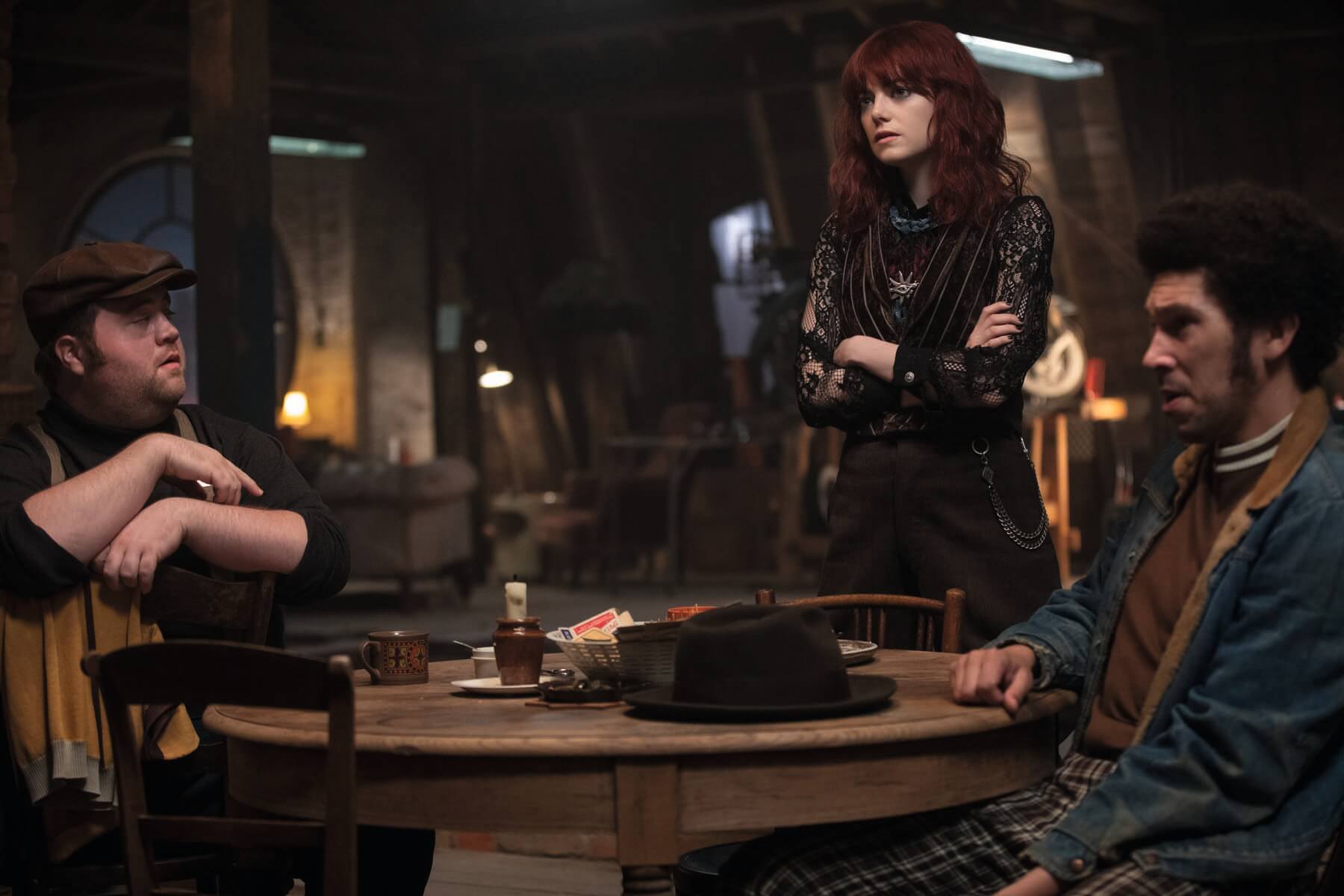 As Cruella's character develops into the familiar, hellraising villain – whose entrance on screen is paired with a blare from her Bugatti's horn and hail of insincere "dahlings" – she also gets the Karakatsanis Alexa 65 treatment.
When it came to lenses, it was always going to be Leica for Karakatsanis, whose romance with the brand goes back to shooting stills. He recalls: "I used to work with Nikon lenses, but then I came across a 40mm Summicron. It unlocked something in my work that I found so different to the ranges from Nikon, Canon, and all of those other popular stills lens brands. I wanted to explore the Leica universe more, but I was young and they're very expensive, so I ended up buying their cheapest lens, which is actually the one I tested – the 40mm Summicron. In time, I branched out and bought Summilux versions of the 21mm, 28mm, 32mm and 50mm lenses. Although they're nice, I don't use any of them. I always go back to the cheapest, because the 40mm has the most painterly feeling."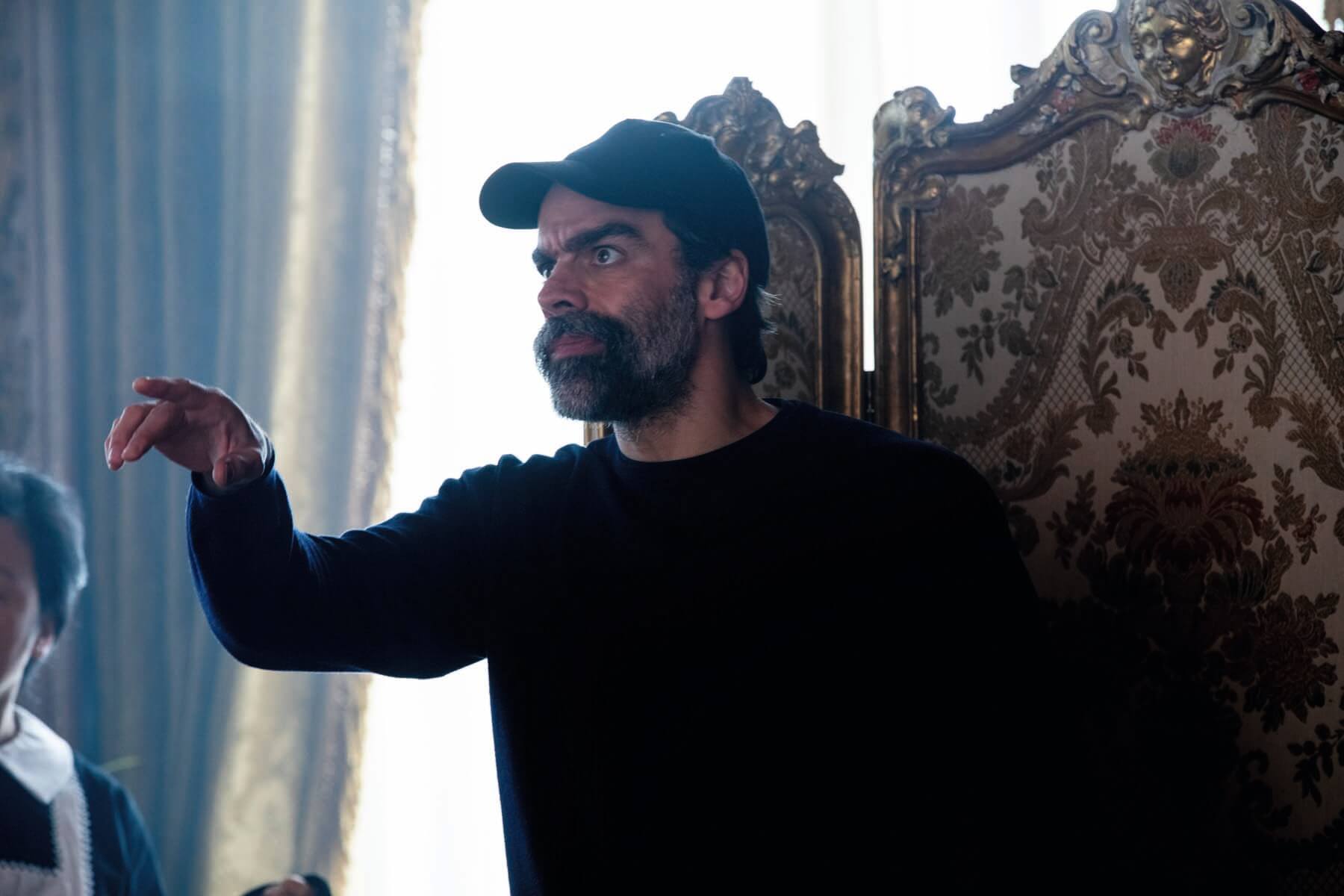 In 2015, Leica launched cine versions of its Summilux prime lenses, and it was his history with the brand that prompted Karakatsanis to consider them for filmmaking projects.
He says: "I won't lie and say I wasn't sceptical at first, but when I tried them out on commercial shoots – which I do a lot of in-between feature films – I really got a taste for them. I actually thought they were designed for portraits, as they're the most humane cinema lenses I've ever come across. Not too sharp, not too soft, they also have contrast and colour. Not the best for flare, but I don't care about that any more. Talking to a lot of younger DOPs, I find they are always looking for a lens that will give them a certain look, but this is defined by the costume, set design and how the camera moves. Lighting also helps, but the lens captures what's in front of the camera. Sure, it can add a little something, but I'm seeking a lens that is going to help me, instead of me being helped by it."
Ultimately, Karakatsanis used the 40mm, as well as the 29mm Summicron-C lenses on the Alexa Mini LF. However, with an Alexa 65 also at play, he had to look into other lenses to fit the larger medium format sensor. "There are the Prime DNAs, Hasselblads and Vintage 765s, and they're all rehoused stills lenses, because there isn't anything specifically made for 65mm digital film. Then you have the Thalias, which are Leica's rehoused version of its old S2 and S3 stills lenses. I tested all these at Arri Rental in London – and the Thalias blew everything else out of the water. They have a very squeaky-clean field of view, which is exactly what I was looking for. A lot of old lenses can be too soft around the edges, almost fisheye looking. These are artefacts that will hide my photography and sense of connection to the characters, which isn't my style or the person I am."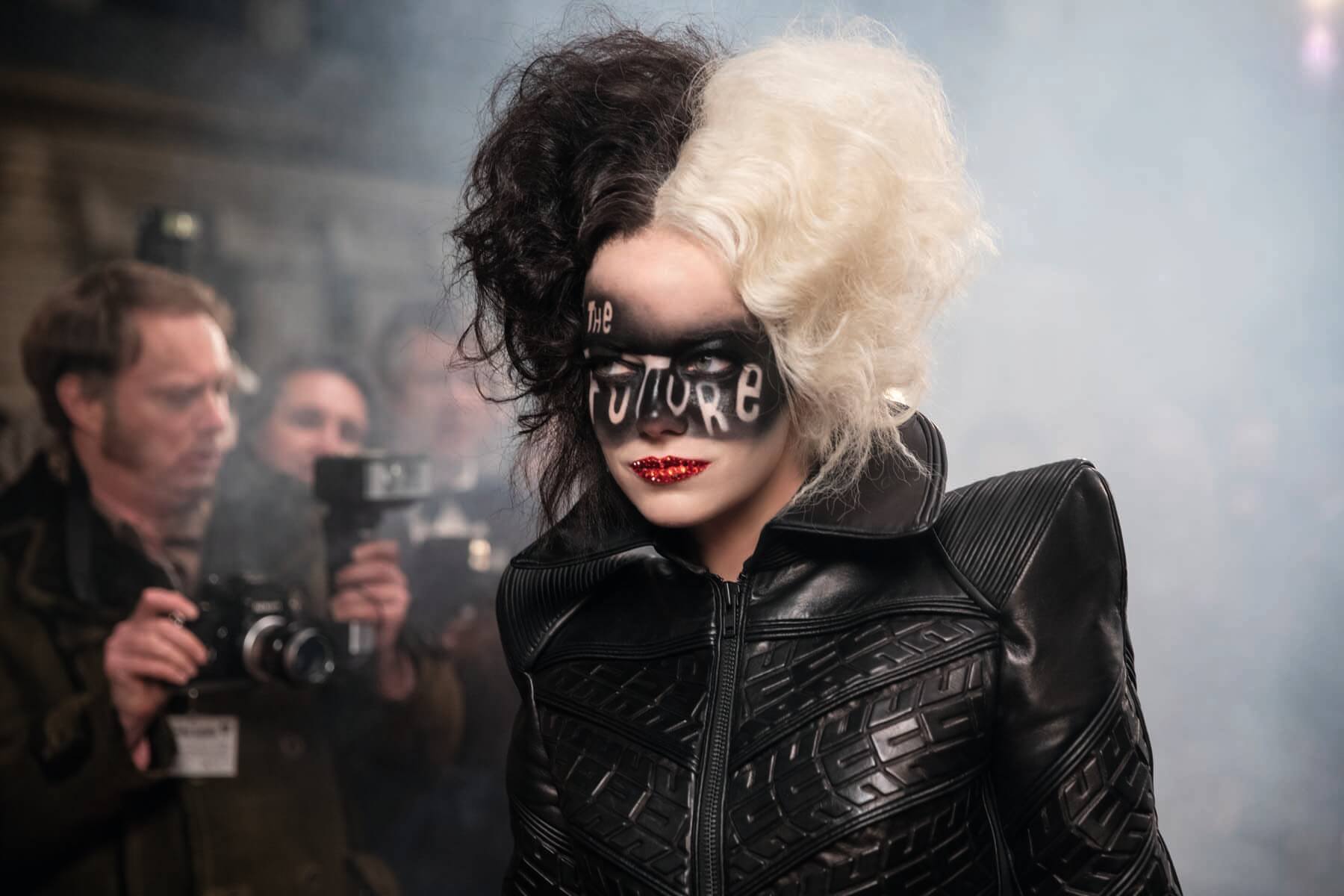 It's certainly true that Karakatsanis likes to be as close to the characters and storyline as his role allows him to be – and always offers input. He explains: "Of course, having access to the script depends on the relationship with the director, but because Craig and I did I, Tonya together, we already had those foundations in place. He invited me to shot listings and brainstorming sessions to discuss any storytelling beats that weren't quite working. For example, there was a scene with Cruella in her apartment that I thought would be better delivered in a punk club. I suggested it and it got accepted, but I never expect my ideas to completely change things. I always trust the judgement of the DOP. Plus, Craig and Tony have a symbiotic sense of dark humour that really transpires into the creation of Cruella – the script is amazing, and I just wanted my photography to support that."
Watch Cruella in UK cinemas from 28 May.
Originally featured in the June 2021 issue of Definition magazine.