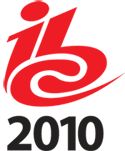 Cinnafilm is revealed from behind Arri's Relativity software
Posted on Sep 10, 2010 by Alex Fice
When Arri's scanning and telecine software Relativity was announced last year, the industry was hugely impressed with the de-graining and noise reduction abilities of the new product. Now the company behind Relativity called Cinnafilm have come out of an exclusive contract with Arri and have provided a noise reduction plug-in for Quantel products using their Dark Energy technology.
Lance Maurer from Cinnafilm commented on his company's new partner, "We met Arri at NAB a couple of years ago when we first started marketing our texture management software and signed up for an exclusive deal with Arri which has now expired. Also Arri has their hands full with their Alexa camera so we have decided to seek partners for our technology, the first being Quantel.
Dark Energy on Quantel facilities are:
Noise reduction – Spectacular image quality improvements can be achieved very quickly using Dark Energy's advanced temporal and spatial processing techniques. It offers fully automated image analysis and correction, with additional manual controls for fine tuning the look required.
Regrain – adding grain to give a completely natural film look to video-originated material or to provide continuity between media shot on different film stocks. Controls include adjustable grain size and film width.
Sharpen – produces excellent results without producing the edge defects associated with other techniques. Full range of controls for fine-tuning.