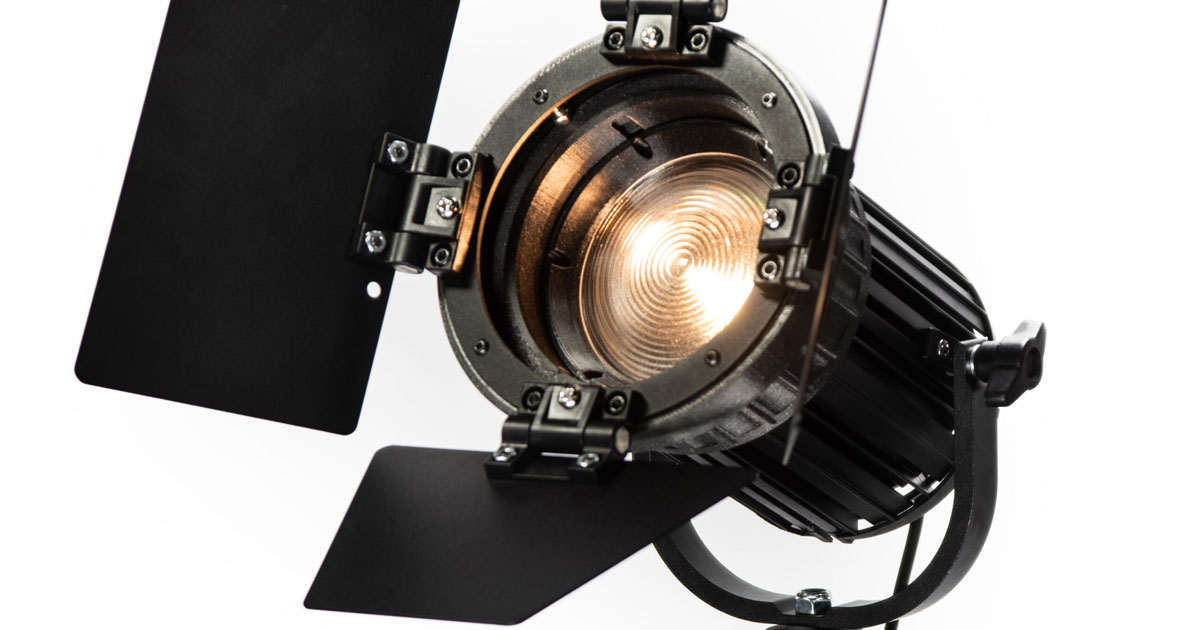 BB&S light up Vegas
Posted on May 9, 2022 by Samara Husbands
Danish lighting masters BB&S dazzle with Bicolour Fresnel Compact LED
Under the bright lights of Vegas, NAB 2022 was underway where several products were debuted. Among them, the Compact Bicolour Fresnel from BB&S. Hailing from Denmark and known for lighting up the world, BB&S added to its family of Compact Beamlight LED studio fixtures with the versatile and compact Bicolour.
BB&S showed-off the feature-rich debutant, with a genuine curved glass 90mm Fresnel lens that ensures even field distribution and flawless shadow rendering, which is the much-needed addition to any studio set-up. With a draw of just 38W and output of over 2400 lumens, it is the smallest footprint Fresnel on the market –14cm.
Lightweight and compact, it is made to be taken anywhere – for a such a lightweight product, it packs a punch in the output department. It can be used as a key, fill or backlight.
The Compact Bicolour sits neatly among its members of the Compact Beamlight LED family and will prove useful as it is compatible with many other BB&S products – especially with generous focus range, only made possible by heat dissipation so efficient that is cannot be heard. It eliminates the usual cooling fan system.
BB&S sure caused a splash with its new release – worth a try if you're in the market for a lightweight and powerful studio LED Beamlight.
Check out more from NAB 2022 on their website and to view BB&S's new product, head over here.