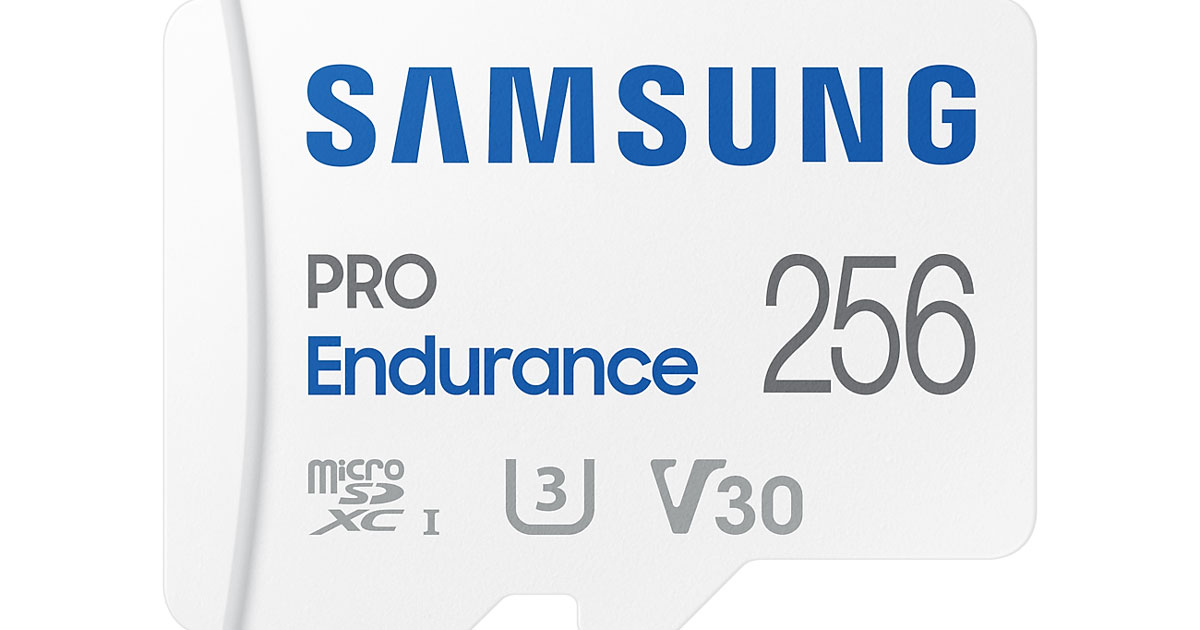 16 YEARS of Continuous Surveillance Recording?!
Posted on May 5, 2022 by Samara Husbands
Samsung has optimised performance of surveillance and dashboard cameras with its PRO Endurance SD Card, addressing the pressing demands of long-video equipment.
Unique requirements call for specialist design; Samsung has focused on durability and performance for smooth and reliable capture and playback.
Built using Samsung's dependable enterprise-grade NAND flash memory technology, the PRO Endurance card delivers up to a staggering 16 years (that's over 140,000 hours!) of continuous recording time, ensuring no moment is missed. Lasting the same as 33 typical speed-focused cards, you can save on frequent replacement costs.
The read and write speeds are also impressive. The PRO Endurance offers up to 100MB/s and 40MB/s respectively and is rated Class 10 with video speed ratings of UH3 and V30. This makes it ideal to tackle large, high-res files while seamlessly recording footage. Playback displays in marvellous Full HD and 4K.
Given the harsh environments that body cams and outdoors surveillance equipment endure, resilience is paramount. Samsung has engineered reinforced six-proof durability with trusted performance for everyday use and protection against water, magnets, X-rays and extreme temperatures. The card is also drop-proof and wear out-proof.
Four storage capacities are available of 32GB to 256GB, which retail from £11.99 for the smallest to £58.99 for largest GB. Each purchase also comes with an SD adapter.
Available worldwide now.
For more information, see Samsung's website.