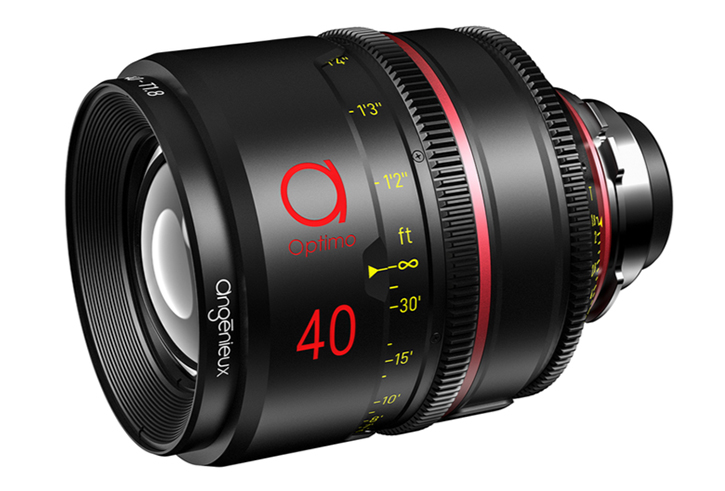 Band Pro Announces new Angenieux Optimo Prime Lenses
Words / Roger Payne
Band Pro have unveiled their latest lens project: Angenieux Optimo Primes. Drawing on over 80-years of Angenieux cinematic excellence, Optimo Primes represent a long-awaited step in the evolution of professional optics; finally capturing that signature Angenieux look in a complete prime lens set. First unveiled at the 2019 Cannes Film Festival, Optimo Primes will be on display at Cine Gear LA at both Band Pro's booth #70 and Angenieux's booth #40.
Designed to give today's cinematic artists the freedom to work on the largest possible canvas, Optimo Primes provide full frame 46.5mm image circle coverage with a consistently fast 1.8 T-stop. All focal lengths provide maximum flexibility with fully interchangeable mounts including LPL, XPL, PL, Canon EF, Nikon F and Panavision XL. Engineered as smart lenses, Optimo Primes will support both Cooke/I and Arri LDS; and feature common gear size and position across the entire 12-lens set.
Focal lengths for Optimo Primes include 21mm, 28mm, 40mm, 50mm, 75mmand 135mm for the initial 6-lens production run scheduled for delivery Fall 2020. The complete 12-lens set will include 18mm, 32mm, and 100mm lenses delivering Winter 2020; and 24mm, 60mm and 200mm completing the set in Spring 2021.
Band Pro's President and CEO, Amnon Band noted: "Band Pro has a history of actively developing the next generation of cinematic tools. Partnering with Angenieux on Optimo Primes is nothing short of a milestone achievement. We've worked hard to capture the essence of classic Angenieux glass; and paired it with the most advanced modern optical engineering to make a lens unlike any other."