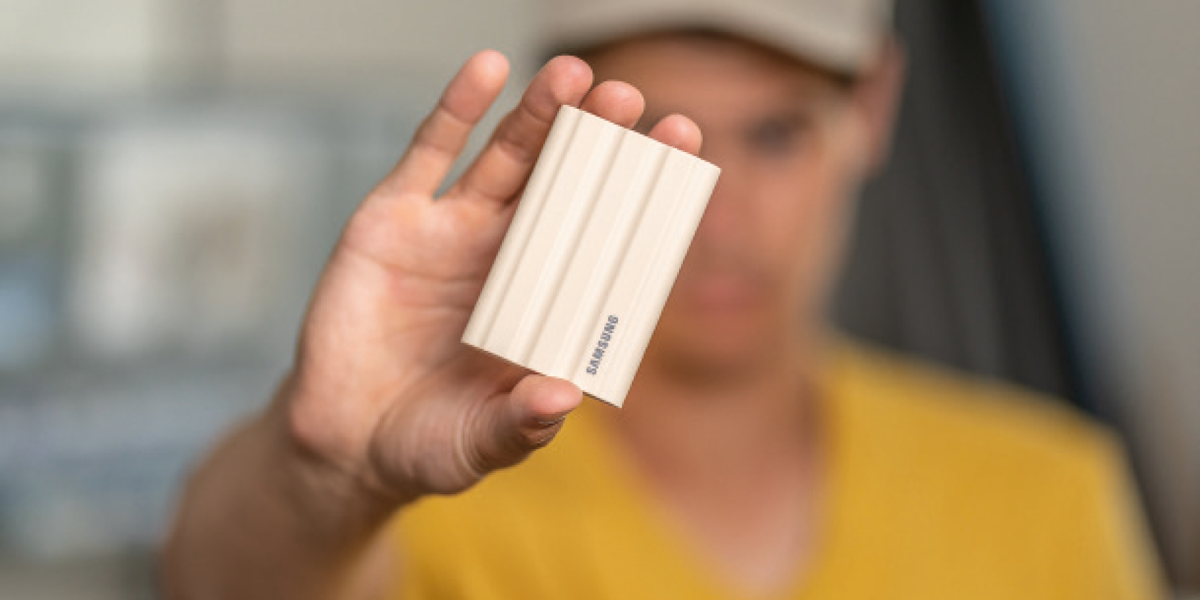 Samsung: Create without friction
Posted on Jul 26, 2022
As a freelancer, Tom Richardson covers the full imaging spectrum. Given the chance, can the Samsung Portable SSD T7 Shield slide seamlessly into his professional workflow? 
Advertisement feature
"Video is my bread and butter, but I also photograph stills," begins Tom Richardson. "Both areas cover a variety of clients and industries. I've recently shot for a major food brand and am editing a project for a high-end clothing retailer."
Thoroughly modern in approach, Richardson creates web content along with his commercial freelancing. Staying within a niche, his videos educate viewers on content creation itself. In a few weeks, the filmmaker gave a home to the Samsung Portable SSD T7 Shield on several jobs.
"I've been using it day-to-day for a range of tasks, as I often do with SSDs," Richardson explains. "At one fast-paced photo shoot in a restaurant, I set up drive tethering, photographing straight on to the drive via my editing software. The Samsung portable drive's speed allows it to read and write super quickly, which was nice in that setting. It decreased my buffering time significantly – a massive help for workflow."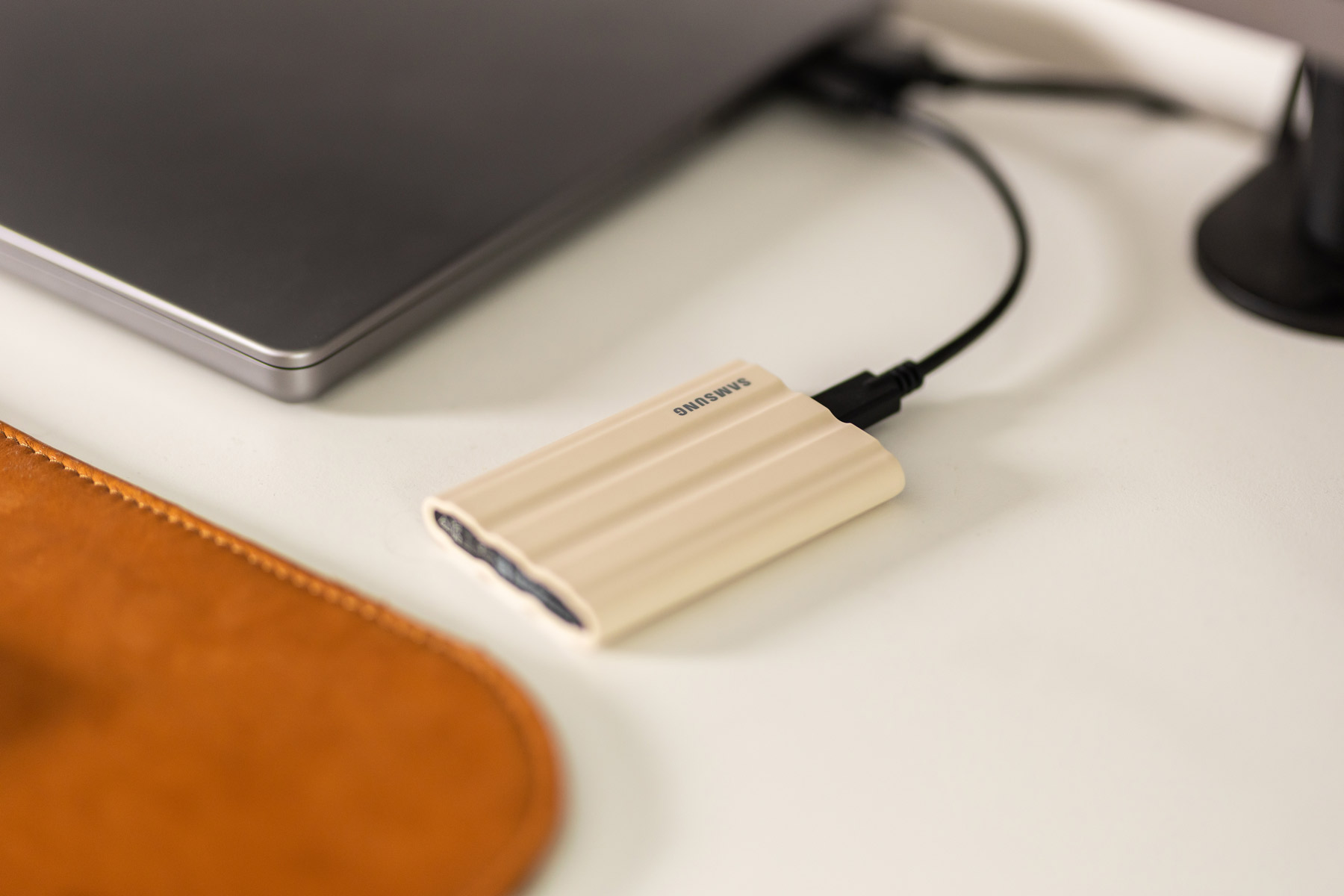 Thanks to advanced internal specs and USB 3.2 Gen 2 interface, the largest stills and video clips transfer seemingly instantaneously. Creatives can expect read and write speeds up to 1050MB/s and 1000MB/s, respectively. It's just the boost Richardson needed.
"I work off SSDs almost exclusively and try not to touch anything on the slower end of the spectrum. I have a stack of Samsung Portable SSD T5s, so it's exciting to use a faster, more rugged iteration. Many are in the same boat: no one is saying no to extra speed. Over everything I tried, including video editing, it held up great."
While delays on-set are unwanted, there's a bigger picture to explore; broader cost-saving is just one piece of the puzzle. For Richardson, external SSDs lead to astounding results, without bank-busting kit.
"If I go and film 70GB of content, I have to work off a drive. I record to high-speed memory cards and transfer files to SSDs. The footage never really touches my laptop, beyond it serving as a conduit. Alternatively, if I'm shooting stills and want to review them on my computer quickly, I go tethered. I can't hold those images internally, without expanding to a massive amount of storage. In either case, a drive like the Samsung Portable SSD T7 Shield is a must. Whole projects can be delivered on it, end to end."
Of course, the Samsung portable drive isn't only a rapid device. Shield by name and shield by nature, its refined design provides steadfast protection for what matters most. An IP65 rating assures rigorous testing conditions. The end result is a drive that withstands drops of 3m, as well as more moisture and dust exposure than most filmmakers will ever encounter.
"An SSD is simply awesome. You don't have to worry about the spinning disk of a hard drive. They're so much more reliable and safe to work with. I see other creatives protect their SSDs with an add-on cover; on costly shoots especially, you need securely protected footage. The Samsung Portable SSD T7 Shield is already made that way – it's all you could ask for. I can toss it in a camera bag without concern."
As our conversation draws to a close, Richardson's thoughts on the importance of a tool like this crystallise.
"I love SSD technology. Ultimately, as a professional filmmaker, you need a few. And this drive is a wonderful choice. It's quick and durable, providing the freedom you hope for. All of that combined removes just a little bit of friction from the creative process."
Visit the Samsung website for more information.