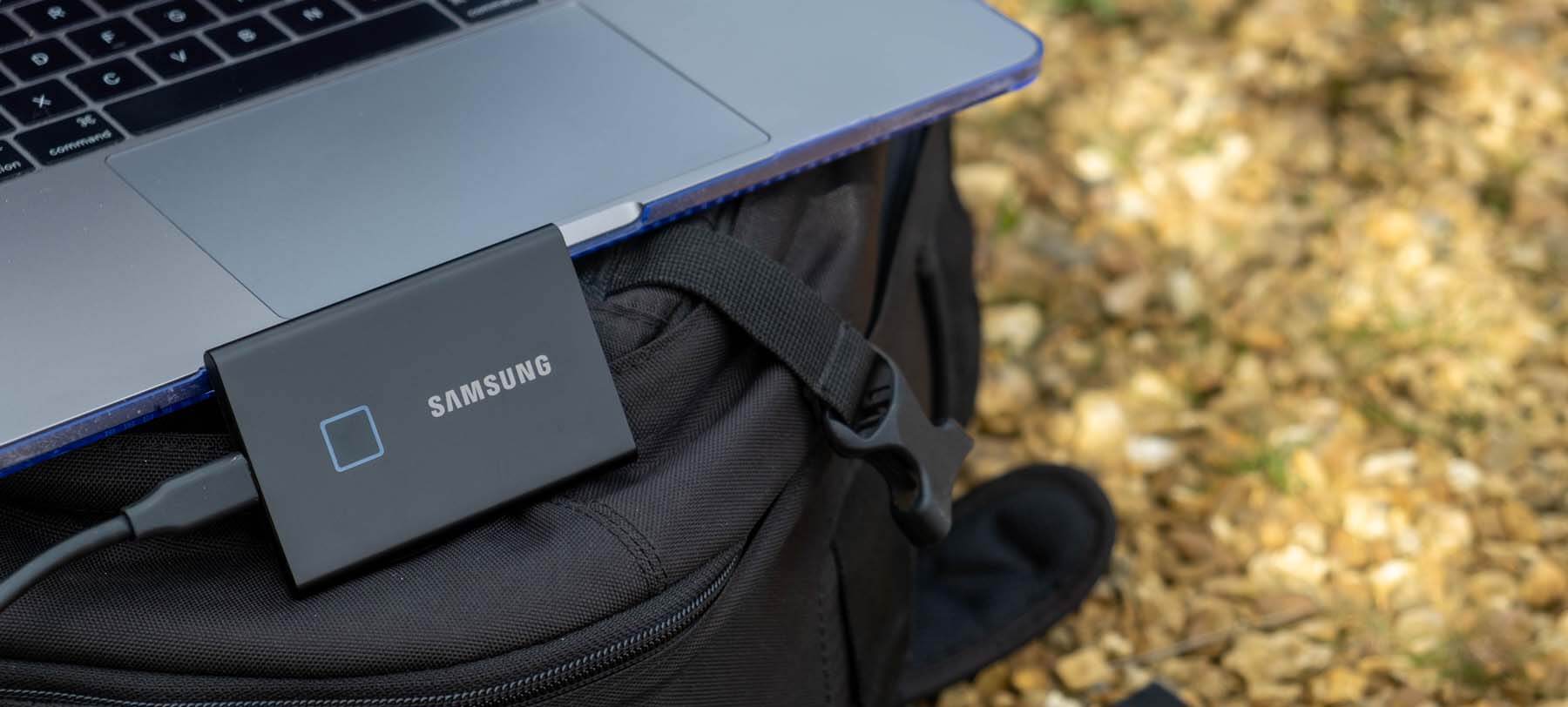 Samsung: Flying fieldwork
Posted on Apr 27, 2022
Cameraman Martin Janes travels light, works fast and delivers impactful results – and it's all easier than ever with the Samsung Portable SSD T7 Touch in hand
Advertisement feature
Martin Janes credits much of his success to versatility – and versatile he certainly is. Over almost 20 years, he's become proficient in editing and After Effects, animation, live streaming and more. Working under the moniker Bella Films, the capable creative still sees himself as a cameraman first and foremost.
"I do commercial, sports coverage, adverts and events. I'm currently working on a project for a government authority, requiring both ground-based and aerial footage of a local area, for promotional and tourism purposes. This shoot took place in the field, so I had the Samsung Portable SSD T7 Touch in a mobile workflow."
With broad compatibility, this portable drive is a highly versatile device. While it works for anything, from external recording to a post-production scratch disk, it also brings lightning speeds to the fundamental parts of every video project.
Transferring footage from both his drone memory card and a cinema camera monitor/recorder, Janes' needs were demanding to say the least. But the Samsung shouldered the responsibility.
"The data transferred on and off the portable drive so quickly – it's phenomenally fast. I've got seven SSDs from another brand, which I've always thought impressive, but the Samsung is so much quicker," he enthuses.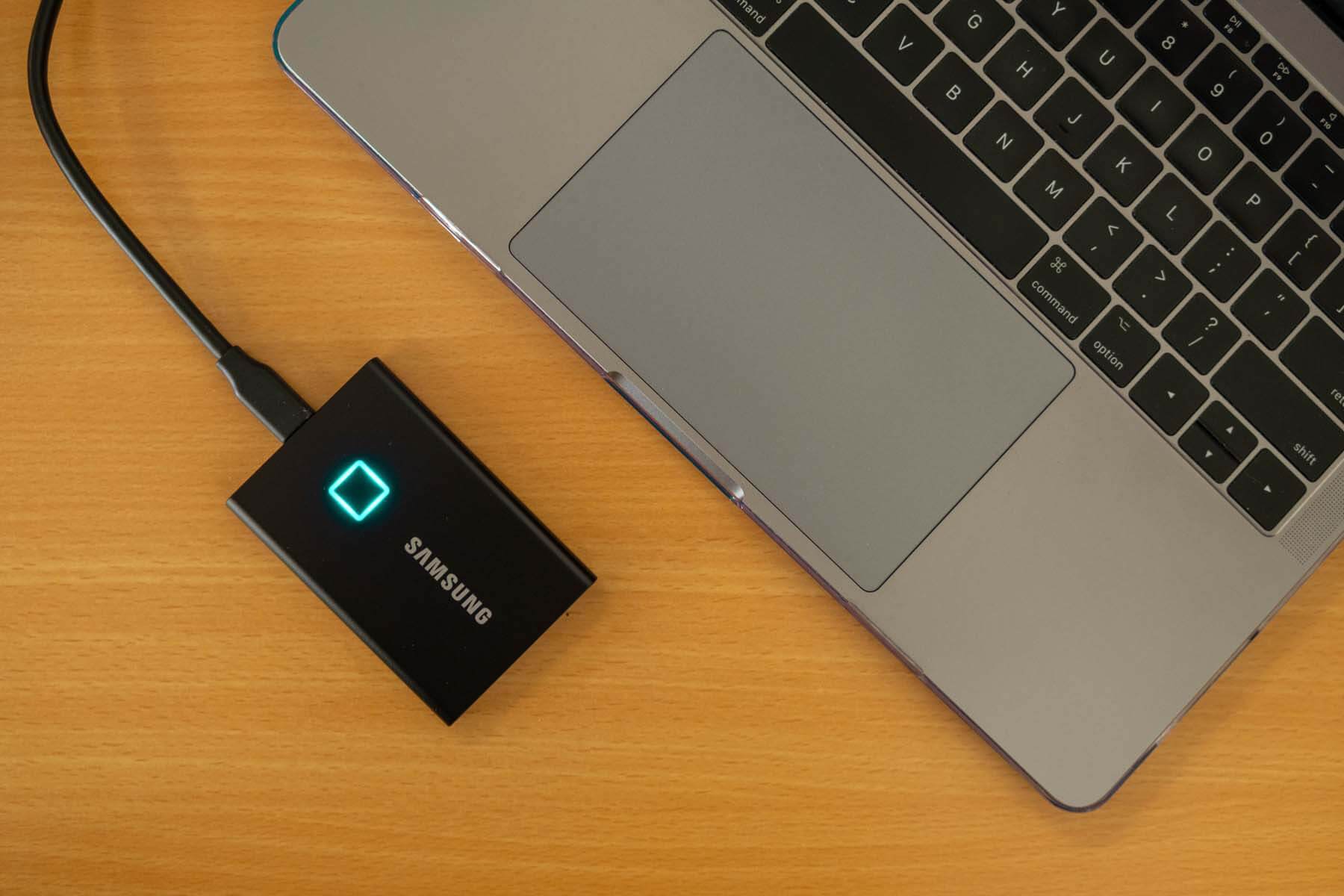 If 4K footage from a drone or mirrorless camera isn't challenging enough, higher-end professional workflows utilise even larger files.
"I was recording ProRes Raw with the cinema camera, but even that flew across from the monitor/recorder to the Samsung Portable SSD T7 Touch," Janes continues.
"There are obvious benefits to the codec, like a better editing experience. You're getting more data, which means more bandwidth for grading, for example. But those benefits are only made possible through much more sizable files, which is a problem. Having an SSD that handles so much data, so quickly, is hugely beneficial."
Naturally, a man of varied expertise would have loved the chance to push the portable drive's capabilities elsewhere.
"This project was all about the efficiency and reliability of transfers – but having seen it handle Raw footage there, I'd love to test it as a portable memory source for post-production work.
"Still, I was thoroughly impressed by the transfers alone. One moment, while on location, I decided to fly the drone for one last repeat, to ensure the shot was perfect. I left the other card copying onto the Samsung Portable SSD T7 Touch, and it was holding a lot of data. I expected it to finish by the time I'd completed the sequence, but the transfer was done before even relaunching the drone! That efficiency meant I could go to the next location on time, without worry."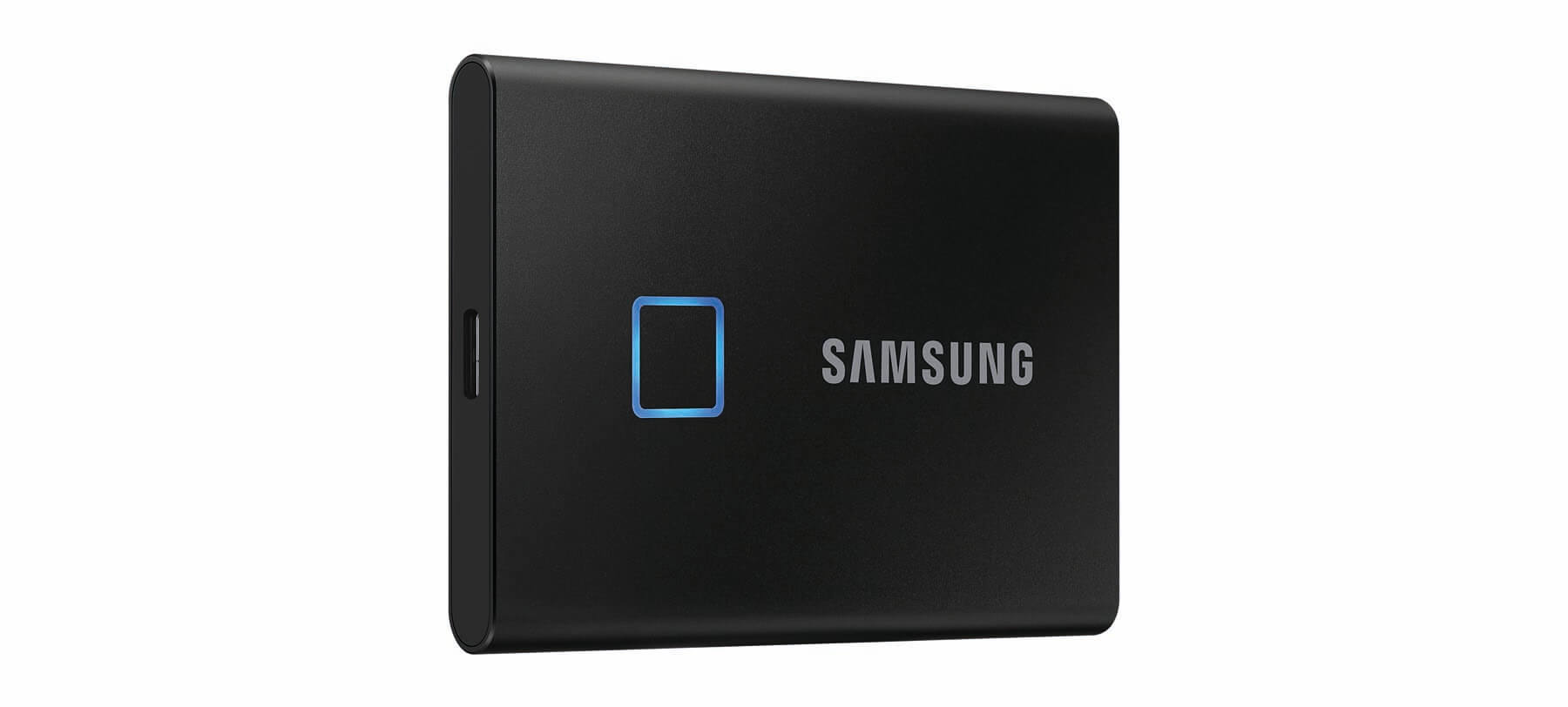 With portable right there in the name, it should come as no surprise that the Samsung Portable SSD T7 Touch is a highly compact device. The extent of it, though, pleased Janes all the same.
"One of the first things I noticed was its aesthetic design. And it's small enough to fit in the front pocket of my laptop sleeve. Other drives can't – it's so handy to carry around my whole set-up in a single bag."
Turning to yet another unique physical feature, Janes ponders the use of the drive's fingerprint scanner – backed by robust AES 256-bit encryption.
"This project wasn't as confidential as others, but with many clients, and working on behalf of production companies, I often handle data under NDA. In that sense, this layer of security can't be overlooked."
It's clear the Samsung Portable SSD T7 Touch has impressed Janes above and beyond SSDs that came before.
"You know it's going to live up to potential, because this is Samsung. I feel confident putting my data on the portable drive, knowing its other products have never let me down before. Every detail in the Samsung Portable SSD T7 Touch has been made for good reason. For me, it's all about the portability and the speed."
Visit the Samsung website for more information.