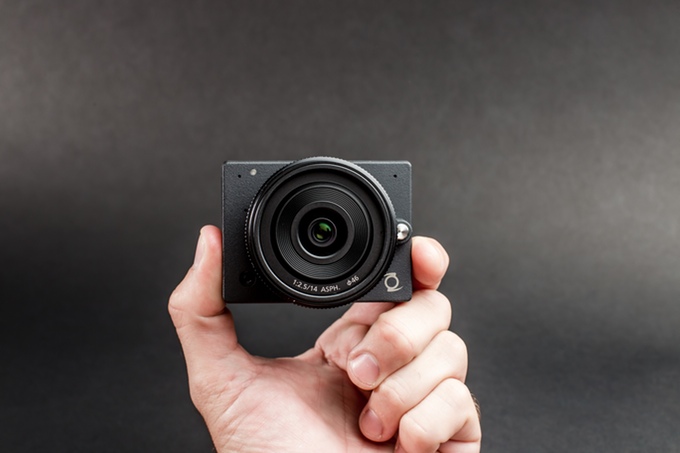 Z-Cam Introduce The E1 Mini 4k Camera
A recent KickStarter is the E1 4k Mini camera from Z-Cam a Chinese company with links to the GoPro company (It's Chief Designer used to work for chip designer Ambarella which populate many GoPros). In fact engineer Jason Zhang in the KickStarter product movie claims to have had 'deep involvement in GoPro camera development'. With around 40% of Ambarella's revenue coming from GoPro this claim might be true.
But the E1 is an independent project looking for KickStarter investment, as of 24th July 2015 $232k has been pledged.
The E1 claims to be the smallest 4k camera with an interchangeable lens system, this one using MFT lenses and a 16MP Panasonic sensor which captures :
4096×2160@24fps
3840×2160@30fps
1920×1080@60fps
1920×1080@30fps
1280×720@60fps
Remote rigging and control from the Apps is a prominent feature for the E1.
Higher frames rates of 120fps are promised which would be nice but the retail price is low at $699. You record to Micro SD card using H.264/MOV compression at a rate of 60 Mbits/s. The basic camera is only 220g in weight with battery and 75mm x 55mm x 50mm so a good handful.
A big point in the E1's favour is access to the growing range of MFT lenses.
ISO levels are claimed at up to 102,400 with low light performance classed as 'incredible' as a result of 'Advanced 3D noise filters using motion compensated temporal filtering (MCTF ) technology'.
No GoPro-like raft of mounts for the E1 just a standard 1/4"-20 tripod mount. There are already APPs for iOS and Android available which will control, live stream and manage content via Wi-Fi or Bluetooth 4.0-enabled devices.