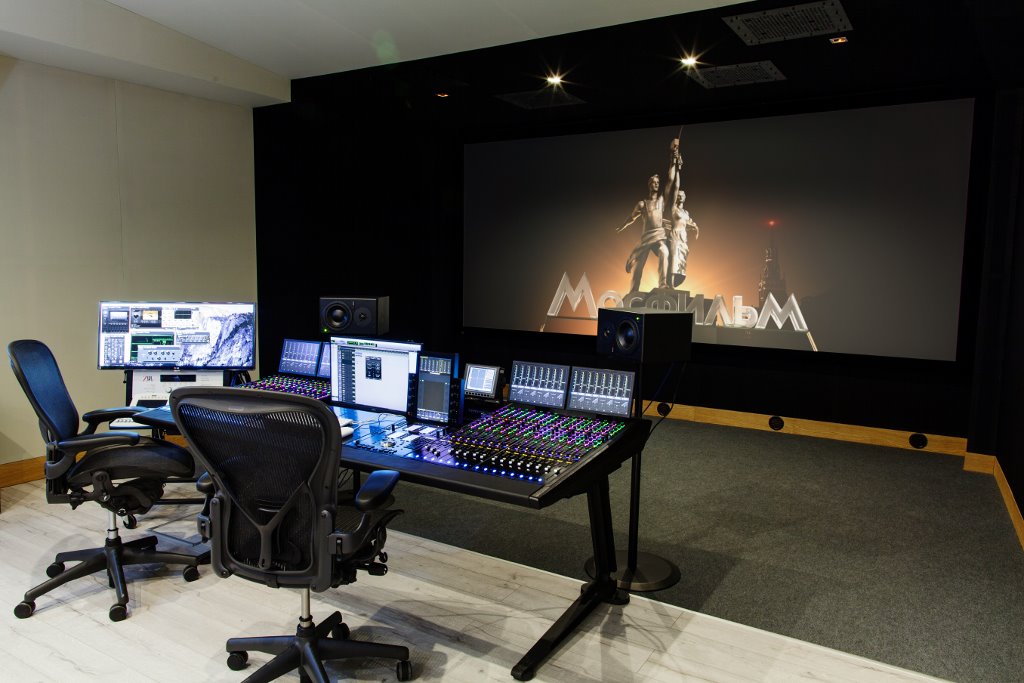 White Mark Designs A New Sound Suite At Mosfilm
Posted on Dec 15, 2015 by Alex Fice
Mosfilm, Russia's largest and oldest film studio complex, recently opened a new post production suite that was designed by UK acoustic consultancy White Mark Ltd.
Working in conjunction with Moscow-based Systems Integrator Sfera-Video, White Mark transformed a space within the complex into a new room equipped with Russia's first Pro Tools | S6 control surface, which is ideal for mixing television programmes in mono, stereo, 5.1 and 7.1 surround sound. The suite is also being used to premix feature films.
The undisputed leader of the Russian film industry, Mosfilm produces almost all of the country's motion pictures as well as a vast array of television programmes and videos. The facility has production and post production capabilities for sound and picture and offers a complete service from script to final release.
In recent years Mosfilm has been actively upgrading its production facilities and technical resources to incorporate the latest hardware and camera equipment. As part of this process the Sound Stage and Mixing Stages were given a major overhaul to incorporate the latest in Dolby Digital technology.
Dmitry Patrakov Audio Engineer at Sfera-Video, says: "We asked White Mark to cooperate with us on this project because the company has a very good reputation for designing audio facilities. We needed a partner with their high level of acoustic experience because our customer's requirements were unusual. They wanted to achieve the most realistic sound within the limited area that was available for this studio, and they wanted that sound to be comparable with studios that are much bigger. White Mark successfully achieved this and the room is now the most popular small-sized studio in the Mosfilm complex."