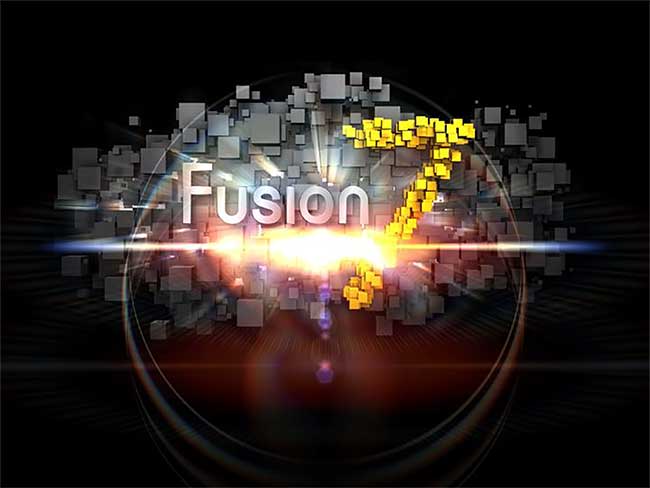 VFX Con-Fusion – The Buy-out of Eyeon
Posted on Oct 3, 2014 by Alex Fice
Blackmagic Design's purchase of eyeon software could revolutionise the VFX market.
The fact that Blackmagic Design has bought Eyeon Software Inc. must be causing some ripples through the post-production world. If their past acquisitions are anything to go by, then we can predict that two things will happen to Eyeon Fusion. Firstly, it will get a lot easier to use – DaVinci Resolve has had a user interface makeover that few can argue against. Secondly, it will get A LOT cheaper.
Resolve has gone from an esoteric, high-end grading package to being on most DiT's laptops. It has become the essential (and free) back-end for Blackmagic's cameras, and may even enter the world of serious non-linear editors, if its development continues in that direction – not a big 'if'. Teranex boxes are now cheap enough that you can buy them as video I/O for your NLE (or Resolve) and the standards conversion is an added benefit, should you need it.
A couple of years ago Autodesk reduced the price of Smoke for Mac and started the process of making it more accessible to editors. At the time, I thought this was pretty disruptive – it still wasn't cheap, but the price reduction took it out of the stratosphere to the point that even smaller facilities could now afford one or two seats. I suspect, however, that Autodesk will, at the very least, have to keep an eye on what Blackmagic does next.
We'll be keeping an eye on them too. Although Blackmagic's prior acquisitions have often seemed a bit left-field, they have always fitted into a long-term, strategic product portfolio, often spawning entire, complementary product ranges. It'll be interesting to see what have they have up their sleeves this time.
"The great thing about using Fusion for motion graphics is that you have an unlimited number of ways to create and design shots so you don't have to leave the package to get the job done," said Dunn Lewis, Motion Graphics and VFX artist. "Fusion can handle it all. With its full true 3D compositing environment, motion graphic tools, Spline editor for precise animation curves, Timeline for timing effects and Node based system for compositing, you can overcome any challenge.
eyeon Software develops Fusion, an award-winning compositing application that has been used on thousands of feature film and broadcast projects for over 25 years. eyeon artists have contributed significant work to recent box office successes, such as Maleficent, Edge of Tomorrow, Hercules, Gravity, Noah, White House Down, The Hunger Games (1, 2, & 3), The Wizard of Oz 3D, Orphan Black, Star Wars In 3D, The Amazing Spider-Man (1 & 2), Journey 2: The Mysterious Island, Prometheus, Immortals, Game of Thrones, Anonymous, Captain America, Priest, Sucker Punch, Unknown, The Social Network, Gnomeo & Juliet, Chronicles of Narnia, Prince of Persia, Avatar, 2012, Alice in Wonderland, New Moon, G.I. Joe, X-Men Origins, Twilight, Iron Man, Journey To The Center Of The Earth 3D, 9, 300, Spiderman, Harry Potter and the Order of the Phoenix, Happy Feet, Sin City (1 & 2), and many more.