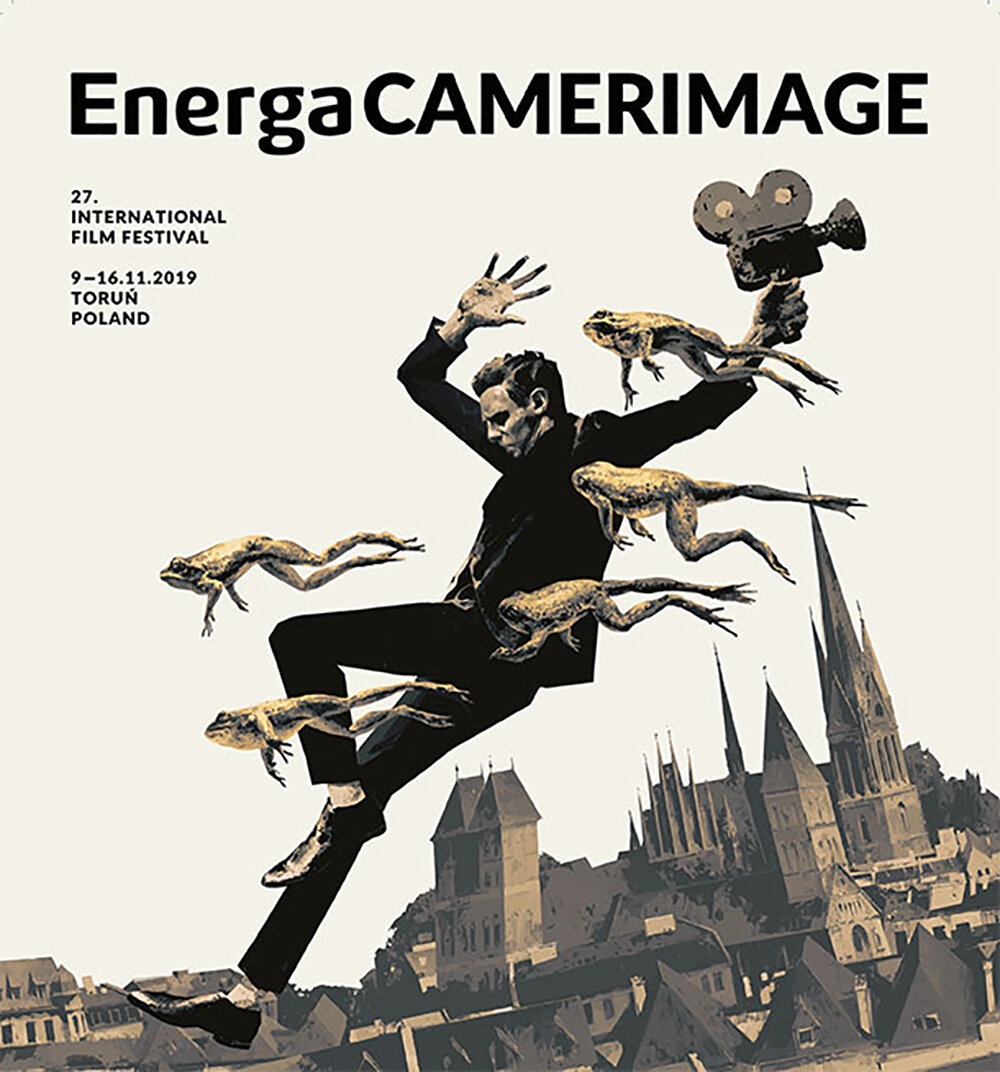 Supporting Diversity and New Talent at Camerimage 2019
Posted on Nov 25, 2019
Digital Orchard, illuminatrix, Primetime and Women Behind The Camera teamed up at Camerimage this year to tackle diversity in the industry, celebrate new talent and collect pledges for change.
---
Digital Orchard, Illuminatrix, Primetime and Women Behind The Camera collaborated on two events during the Camerimage festival, the 50/50 Lunch and the New Talent Bar.
The 50/50 Lunch, hosted at Szeroka on Thursday 14th November, brought together a selection of HODs and industry leaders to discuss what can be done to encourage female progression within the industry, maintaining the 50/50 split of male and female film makers that start out after education or training.
Guests were invited to make a pledge for change, suggesting what they and the industry could do for a more diverse future in film and television. Amongst a range of creative and informed recommendations, five strong themes emerged:
Let skills speak for themselves: Secure funding for training that can be accessible to a broader representation of society, so that talented people can hone their skills no matter their gender, race or background, and ensure this training provides mental health support and advice on selling yourself without changing yourself to help people progress.

The right kind of blind: Equalise access to jobs and awards by removing personal information from CVs, portfolios and festival/award submissions. This is key to ensuring that women and other underrepresented groups become trusted equals for projects of all size.

Pay it forward and connect: Enable peer-to-peer mentoring and support, with stations for new talent at all key events, and with a charter created to endorse opportunities and advice being passed direct from those with experience to those who are starting out.

Realistic child and healthcare support: Make childcare a priority for everyone both on and off set, as part of wider healthcare access that is more appropriate for our lifestyles, recognising the wider benefits of this to the industry overall. Explore a new approach to industry representation to protect working rights and a balance lifestyle.

Get the language right: Create guidelines on terminology for speaking about gender and race to support real, equal and positive connections between people.

Change from the very top: Meet with those in leadership roles at Studios worldwide as well as top Directors and Producers to push home the fact that they are the ones that can make real change by trusting female film makers and other underrepresented talented people to work on major films. Asking these industry leaders to sign a pledge for change before Camerimage 2020.
The 50/50 Lunch is part of an ongoing mission from multiple groups to create a more diverse and representative industry, and the above themes will help define the work of Digital Orchard, illuminatrix, Primetime and Women Behind The Camera in the coming year to progress change together. Not one of these themes alone can tackle the issues faced by underrepresented groups in the industry currently, but a combination of these actions will help put into motion the necessary shift for diversity.
Catherine Goldschmidt, illuminatrix co-founder said on the project, " '50/50 in 2020' was the catch phrase when we founded illuminatix in 2016. Four years later, women are still in the minority and the push for gender equality continues in the film industry. We're so pleased to have partnered with Digital Orchard, Women Behind the Camera and Primetime at Camerimage to continue our important, shared mission. 50/50 in 2030, if not sooner! The sooner the better."
The New Talent Bar on Friday 15th November provided the opportunity to share some of our learnings from the day before with the next generation of film makers. Held all day at Wejsciowka Cafe Bar close-by to the main festival convention centre, young and experienced film makers met over informal cake and coffee. Hourly talks covered everything from the relationship of a DIT and DP on set, to the specifics of what life is like as a DP and how to progress in this role. After hearing from Ben Saffer and Dan Alexander (Digital Orchard DITs), Tania Hoser (DP), Louise Ben-Nathan (2nd AC) and Laura Merians (DP), the day ended with a lively panel made up of Molly Manning Walker (DP), Rachel Clark (DP), Ashley Barron ACS (DP) and Anna Gudbrands(DP), chaired by Digital Orchard's Callum Just.
The New Talent Bar was part of Digital Orchard's Emerging Talent campaign, which also features the Emerging Cinematographers Fund. The Fund helps those who are within the first five years of their career, providing support for their first major production with affordable and/or complimentary services and equipment.
The New Talent Bar was brought to a close by Aga Szeliga (Women Behind The Camera) and Victoria Emslie (Primetime), who commented on the events success signified by the featured seven female speakers with not one single person in the panel or audience referred to being female in any of the talks or questions. This demonstrates that there should be a new shift back towards focusing on an individual's work rather than their gender; it is time to see all backgrounds, genders and races represented equally in the industry.
Agnieszka Szeliga (co-founder of Women Behind The Camera) said "Illuminatrix, Primetime and Women Behind The Camera are run by a few women working on a voluntary basis in between jobs. Our work can be done only because of like-minded people who feel as passionate as we do about achieving change in the industry. Meeting Sam and Kate from Digital Orchard inspired us to continue our efforts and their support is priceless."