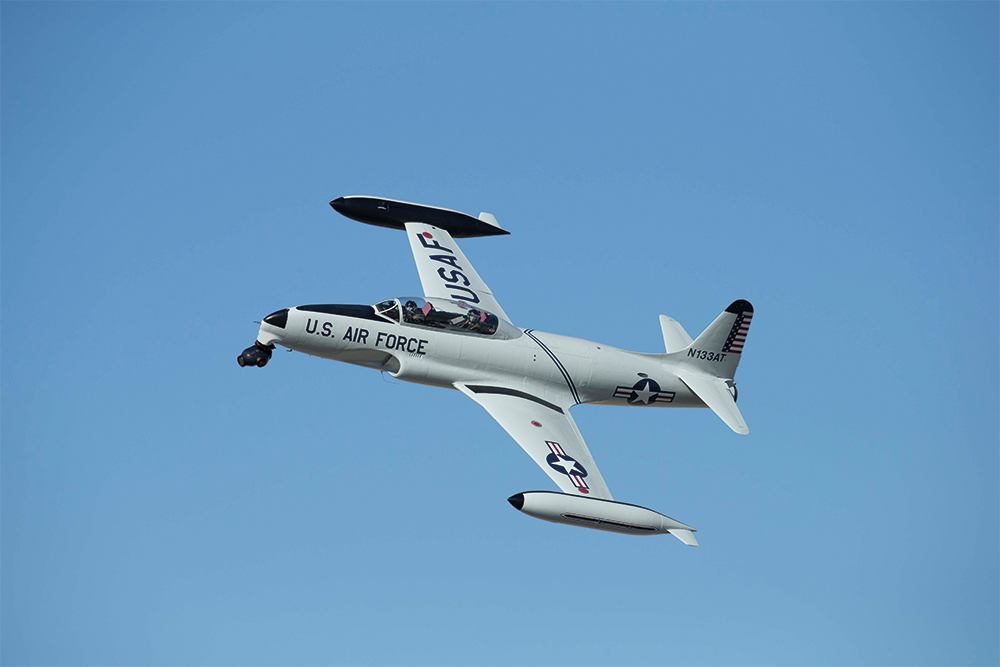 Fresh Aerial
Posted on Nov 27, 2019
The UK aerial filming industry is booming, with plenty of innovation and even some new players. We hear the latest news
---
Words Julian Mitchell
Film Production is benefiting from being part of the fastest-growing sector of the UK economy. There is a huge amount of content being produced and being bolstered by the new streaming channels – can we say boom time yet?
Aerial cinematography is one of the growth areas within production and you can understand why. Take the Downton Abbey movie, for instance. How do you take a perfectly good-looking television series and turn it in to a movie? What's the one thing that shouts 'movie aesthetic'? You could argue it is a sweeping aerial shot: even as an establishing shot the best aerials are nothing if not cinematic.
Emma Boswell, director of operations at The Helicopters Girls, describes their part in shooting Downton Abbey: "The castle really lent itself to low-level aerials, so a lot of the film's scenic shots were taken around it. The closing shot of the film is a drone shot of the castle, which starts low and pulls out slowly to manoeuvre around the landscape at sunset. It was important to DOP Ben Smithard that the light was perfect, so we were working to make sure we were able to shoot at the right moment." The drones were also used to track the post boy arriving and cars driving up to the castle.
The scene with the steam train was particularly exciting for Ben Smithard, who told us that he rarely gets to use helicopters to shoot aerials. The aircraft was a Freefly Alta 8 with Mōvi Pro stabilised gimbal, carrying an Alexa Mini LF with Zeiss Ultra Primes. Boswell notes: "We had a separate iris hand unit for Ben to control as he likes to work that way; he's got such a clear vision about what he wants and he's just a great person to work with."
XM2's Tango drone on the salt flats
New players
Another sure sign that the good times are here is when a new company enters the market from another territory. For the UK aerial business this is quite rare as relationships are built up over many years, aerial cinematography is an expensive business and you need to know the company you use will get the shot in the best and safest way.
New to the UK aerial business is a company called XM2 Aerial with engineering and some production based in Melbourne, Australia and with connections with Pursuit Aviation in the USA: XM2 are essentially the same company as Pursuit Aviation in the US. Aidan Kelly from XM2 explains where the company has come from. "We were established in the US and Australia with offices in both countries. We managed to get on the Jordan component for Star Wars late last year and on that shoot we met a lot of the UK crew and made connections there. We had been waiting for a project like that to be able to establish ourselves in the UK.
"Off the back of that we established the UK company in early January and we really kicked off things in early June here in Pinewood. We have just finished some work on Bond 25, No Time to Die, and Fast & Furious 9. We want to build the business up here in the UK similarly to how we have done in the US. We can offer anything from ground base up to 40,000 feet including drones, helicopters and even jets. We are also able to offer small camera rigging with remote stabilised heads on the ground."
XM2 developed a drone for the Star Wars shoot to carry the Alexa 65 camera which was used for five weeks straight in Jordan. "We were also carrying an Arri 435 film camera around on that same drone," says Aidan. "We actually developed those drones ourselves; we have two main drones in our arsenal, one's called the Sierra and the other is called the Tango. The Sierra is the one we developed to originally carry the Alexa 65 and for the same production we developed the three-camera Alexa Mini array with a toe-out format. Just recently on Fast & Furious 9 for the Thailand and Georgia shoot we changed it to toe-in.
 We were able to do a 1000-feet IMAX reload on the ground with motors running in about two minutes
"We also have XM2 Labs, our engineering workshop, all set up in Melbourne to work up our new designs for things like Sierra and Tango. That capacity came from the need to fly an Alexa XT M on Pirates of the Caribbean back in 2013 and we have just carried on with that facility."
A big plus for XM2 was working with drone regulations which have been active in Australia for a while now. "We had the regulations over ten years ago which allowed us to develop our craft quite early on," says Aidan. "That makes us incredibly efficient and comfortable to work with on set."
XM2 engineered use of Master Wheels into a Shotover gimbal system
Battery advances
The holy grail for all aerial companies is to be able to fly for longer. That 'one more shot' shout from directors when you're running a drone is a fevered time, as you want to offer that. All companies are looking at what's new in power management, and XM2 has a solution. "When we carry the Arri 435 camera we can get about 15 minutes flight time with our drone design; others are getting around four minutes. We have also just implemented a hydrogen cell battery system which is actually from a UK company.
"It's on a smaller drone though, but it can carry an Alexa Mini type payload. The battery system extends the flight time from 20 minutes to 50 minutes for a single flight which is quite incredible."
Jeremy Braben at HFS is also always looking at the advances of hydrogen fuel cell technology for batteries. "A colleague company of ours has just flown a craft powered with these fuel cells but just as a proof of concept," he says. "It's in place of a payload at the moment as the hydrogen fuel cells are still quite big and bulky. I'm excited by the scaling down of that technology to be something that we can ultimately use. It's coming but none of the manufacturers are committing to a time frame. The HFC that we've seen is about six kilos currently, and that's after being stripped to bits and pieces; we need to get the weight down and the pack smaller. It might currently be viable for our big Titan drone with a smaller payload package and that's something that we will be flight testing next month."
The Helicopter Girls' new super heavy-lift drone, manufactured by a US manufacturer called Watts Innovations. In this image it's just carrying a standard payload
CARBON SWAPPING
Apart from looking for alternative battery sources for his craft, Jeremy has recently announced his company's stance on its carbon footprint, announcing that it will offset its carbon emissions with the help of award-winning partner, C Level.
"For years, I've been conscious that the work we do in aerial filming is no friend to the environment. We decided it was time to do our part and to take action on carbon. But we wanted to do more, and that is why we have chosen C Level – we hope others will follow suit."
Daren Howarth, founder of Brighton-based C Level, whose team coined the phrases 'carbon footprint' and 'carbon balanced', explains. "For years I've been hearing from my friends who work in production how much waste is involved, from food through to the hard-earned footage that never gets used. So I was delighted when we received the call from HFS. They made it clear to me: this decision to balance the company's carbon emissions was being made for all the right reasons."
C Level's aviation specialist was able to calculate the annual emissions of HFS's crew, including trips made in aircraft the company doesn't own. It then provided options to balance this carbon.
The HFS team chose to support the CommuniTree project in Nicaragua; its goal is to create a native forest for the long term, with subsistence farmers planting five million trees, sequestering 700,000 tonnes of CO2 and providing 3500 jobs. It will also support the Hadza hunter-gatherers in Tanzania's Yaeda Valley to strengthen indigenous land rights and help the Hadza to prevent deforestation.
Concerns are growing about the carbon footprint of streaming films and other content, and while aviation has undergone major pressure to address carbon emissions, it is estimated (see nature.com) that the carbon footprint of the world's IT sector (from powering servers through to charging phones) is equivalent to emissions from the aviation industry. Streaming video over the internet at home is also estimated to be the equivalent to having two or three old-fashioned incandescent light bulbs on, according to computer scientists at the University of Bristol. However, on a positive note, The Guardian reported how the 'Greta Thunberg effect' has fuelled a big rise in carbon offsetting.
Carbon balancing from HFS and C Level – monitoring land use in Yaeda Valley
New arrays & craft
XM2 has come to the UK market with plenty of innovation. It has just launched a three-camera Sony Venice array for helicopter use but has also helped out with a DOP wish list. Aidan Kelly explains the modification they engineered; "We had some complaints from DOPs about ways of operating inside the helicopter so we integrated wheels to work with the Shotover system so now any operator who is competent with wheels will feel confident while shooting in the air. DOP Paul Cameron was the one that helped to push that through."
Typhon2 has a toe-in configuration for reduced parallax and uses the Red DSMC2's Helium 8K sensor or Arri Alexa Min
HFS has launched its Typhon2 six-camera array, which incorporates six Red Helium cameras mounted onto a Shotover K1 six-axis stabilised gimbal. This new aerial array is designed to shoot plates that can be stitched together in post-production to create large format shots. The Typhon2 enables both aerial and ground-based filming of sequences where a particularly wide field of view is required – a fully useable 165°.
This new Typhon2 has a toe-in configuration for reduced parallax and uses the Red DSMC2 Helium 8K sensor or Arri Alexa Mini. Each of its six cameras are fitted with the new Zeiss CP.3 Prime lenses with eXtended Data and shading mapping. Alternative lenses are available.
Jeremy Braben comments: "We launched the Typhon2 based on the success of our original Typhon array, which was designed to help VFX by providing maximum stability, minimal set-up and a large area overlap. The Typhon2 offers toe-in capability, and no need for lens grid calibration in post-production."
A plug-in, offered by Zeiss for all the major post-delivery software, will enable the use of lens distortion and shading data based on each individual lens having factory calibration recorded to a continuous file, and reflecting iris or focus manipulation. The Helium 8K sensor allows a stitched plate yielding a massive 16Kx8K – as well as the latest IPP2 colour science from Red.
Jet Cam goes up to 450mph which is pretty impressive for a stabilised head on the outside of a plane
The Helicopter Girls have just taken custody of their new heavy-lift drone, director Emma Boswell explains. "Our new super heavy-lift drone offers productions camera-and-lens packages which are just not possible with other platforms. With over 84kg of thrust we can fly the Sony Venice, Arri LF and film cameras with an increased number of lenses including Master Primes, large anamorphic lenses and zoom lenses with full lens control. The system is incredibly efficient, giving 12 minutes of flight time at full take-off weight, and despite its size it's surprisingly quiet and agile, clocking a top speed of 45mph.
"Another area we have been developing over the last 18 months is drone lighting," Emma continues. "We can carry a variety of LED arrays, from 4x100W LEDs to 20x100W LEDs and they've been used recently by productions like Brave New World and science fiction feature Dark Encounter with DOP Bart Sienkiewicz. In Dark Encounter, part of the story required the capture of UFO light orbs flying through the forest. Bart really wanted to capture this night sequence in camera with as little VFX as possible so we developed the 20x100W LED light for him to simulate the flying light orbs."
The jet
Something that is very new to the UK through the arrival of XM2 is the use of a jet for stabilised aerial filming, although it's based in the US. "Jet Cam can be brought over to the UK and has a modified Shotover head on it," says Aidan Kelly. "It goes up to 450mph which is pretty impressive for a stabilised head on the outside of a plane. The really impressive thing about it is that it's acrobatic at that speed. You can put these things on Lear jets and craft like that but we've got it on a plane where you can dive, loop and roll all the way through, although it puts a lot of strain on the operators."
On set in the UK with XM2'S Tango drone
Pursuit Aviation worked in conjunction with Shotover to develop this new set-up. The Shotover F1 is a six-axis gyro-stabilised camera system which allows the operator to capture stabilised images at high speeds and high G forces. The company put together a team of skilled mechanics, custom fabricators, camera technicians and pilots to achieve the goal of shooting high-speed aircraft in their natural environment.
Ideally shots would include chasing other jet aircraft for airline commercials, space vehicle testing, government operations and air-to-air simulated dogfights for movies. Jet Cam can shoot up to 8K cameras and there's no confirmation of whether the Top Gun: Maverick movie has been using it.
Projects
The one thing we are hearing from all the aerial specialists that we talk to is the amount of work there is in the UK at the moment. "The UK has become a kind of Mecca for aerial cinematography; there's more work here than LA and around the same as Atlanta," says Aidan Kelly. This is the main reason that the company now has a base here.
Within the projects shot in the UK, there has been some great innovation, not least in the latest Bond movie where film was used in 35mm and IMAX. For Bond 25, John Marzano shot both 35mm with an Arri 435 camera and IMAX. With his Eclipse XLHD gimbal he was able to shoot with IMAX cameras. "The best system in the world is the Eclipse XLHD, it's the most flexible and capable system in existence. We worked throughout the summer with the IMAX technicians and they were relieved to be working with the Eclipse because of the ease of magazine change and access to the camera and everything that goes hand in hand with that.
We were mounting the camera on top of the drone so you can look up, unobstructed by propellers
"We were able to do a 1000-feet IMAX reload on the ground with rotors running in about two minutes – other systems need a shutdown and a 30-minute change around. It makes a massive difference to the production as well. Shooting at 24fps with an IMAX camera you get about four minutes screen time. That actually is quite a long time but when you're shooting an action sequence chasing cars on a hilltop, cliff-side road, looking for moments of brilliance, that 1000 feet of IMAX film goes through very, very quickly."
Marzano Films managed some amazing interior shooting in Fast & Furious Presents: Hobbs & Shaw
XM2 also shot 35mm film on the new Bond movie but was also able to offer something new with its drone, as Aidan Kelly explains. "We were mounting the camera on top of the drone so you can look up unobstructed, and don't have the propellers to look through. So, for instance if someone's on a cliff, you can come up towards them. We presented the idea quite early in the production and it wasn't until later on that they had a go with it. Once they did it gave them huge possibilities."
Having worked on Season 1 of Jack Ryan in Morocco in 2017, The Helicopter Girls drone unit spent three months working with the crew out in Colombia last year on season 2, airing now on Amazon Prime. Company founder, Aerial DOP Katya Nelhams-Wright was thrilled to be working again with cinematographer Richard Rutkowski. "We got into some very challenging environments in the jungle," she says, "which is where you're grateful for an aircraft like the Alta 8, which had to be sent down a zip line to the jungle floor while the crew climbed down the ravine on ropes and wires to film a character climbing down a waterfall.
"As well as jungle, the drone unit covered explosions, car stunts, riots with thousands of people storming the presidential palace and US Embassy, and got to film some epic scenics. This included a lot of work operating from boats on some of Colombia's fast-flowing rivers and out at sea off the coast of Cartagena, which delivered the opening shot of Season 2."