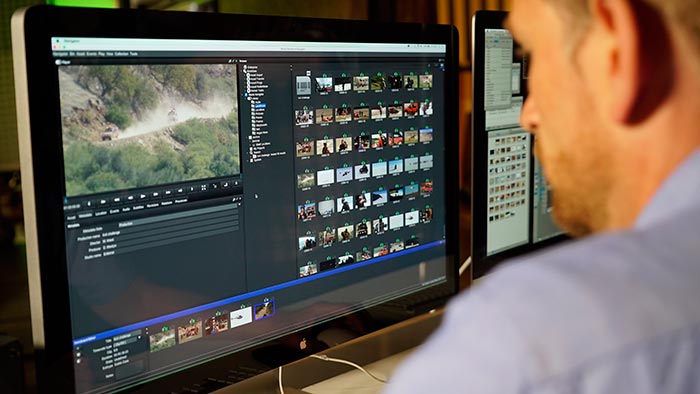 Sony's New 4K Asset Management Platform
Posted on Aug 20, 2015 by Alex Fice
Sony has today announced the launch of Media Navigator, its new and scalable solution to deliver asset management. The platform supports a wide selection of modern media formats, including 4K, and has been designed for customers from production companies and regional broadcasters to corporations, government bodies and institutions.
Asset management platforms are often siloed systems that lack collaboration and interoperability, unable to support multiple media formats. Media Navigator has been designed to allow customers to manage, distribute and archive their most valuable assets.
Sony says that Media Navigator does not require a deep technical knowledge for operation of the platform or the creation of workflows. "Media Navigator allows customers to adapt the platform for their specific needs, be it a one-man operation or enterprise level company".
Media Navigator orchestrates key phases of the content workflow – from ingest, catalogue and editing to review, approvals, distribution – including cloud – and archive.
"Sony sees Media Navigator as the platform of choice for small to mid-level production environments," said Niall Duffy, Head of IT & Workflow Solutions at Professional Solutions, Sony Europe. "Based on our research and the customer insight we have received, we know that companies of this size are often managing their media back-up on portable hard drives and using Excel as their database. This often results in displaced or lost files. Content is your most valuable asset, and now Sony is offering a truly affordable and reliable solution, that adapts to the way you work, to keep your assets safe and secure."
A quick run down of the features include:
●     Integrates with popular non-linear editors (NLE).
●     Uploads content to designated content sharing platforms including Sony Ci
●     Allows users to browse and download content on the Sony CI platform directly from Media Navigator and integrates seamlessly with Sony's Catalyst suite of media preparation tools
●     Provides internal encoding and decoding features, from SD to 4K, reducing the need for external transcoders
●     Enables any media to be archived onto rugged, removable Optical Disc Archive system that offers a nominal 50 year operating life
Media Navigator is available from September 2015.