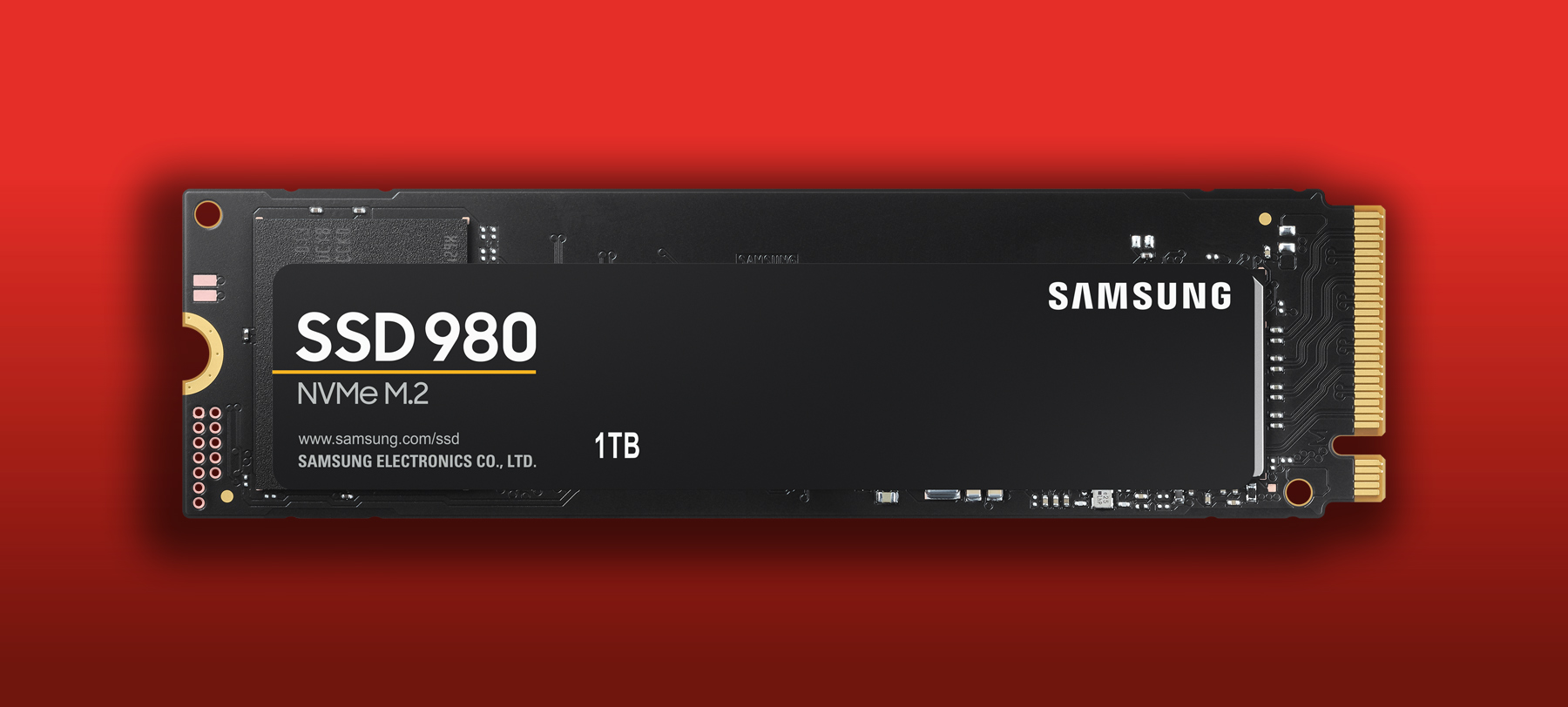 Samsung unveils 980 NVMe SSD
Posted on Mar 9, 2021
If you can't stretch to tens of thousands for the latest Apple MacPro computer, then perhaps a far more affordable solution is a new SSD drive for inside your laptop. Samsung's new 980 NVMe SSD comes in 256GB for £46, 500GB for £65 and 1TB versions at £120. USA prices are to be confirmed.
It's the company's first consumer-level drive without DRAM, making very fast NVMe speeds available to all at a great price.
Previous non-DRAM designs have not been the fastest to access to data. Samsung's 980 utilises Host Memory Buffer technology, which links the drive directly to the host processor's DRAM to overcome any performance drawbacks.
Coupled with the company's latest sixth-generation V-NAND as well as optimised controller and firmware, it enables the 980 to provide NVMe performance with six times the speed of SATA SSDs. Sequential read and write speeds come in at up to 3,500 and 3,000 MB/s, while random read and write performances are rated as high as 500K IOPS and 480K IOPS, respectively.
And when working with extremely large video files or running graphics-heavy software, the new Full Power Mode added to Samsung's Magician 6.3 software allows the drive to continuously run at peak performance for uninterrupted working.
For the technically minded, the interface is PCIe Gen 3.0 x4 NVMe 1.4 with an M2 (2280) form factor. It has AES 256-bit full disk encryption, TCG/ Opal V.2o with an IEEE1667 encrypted drive. There's also a five year limited warranty.
An advanced thermal design with a nickel-coated controller and heat spreader means it shouldn't overheat, either. It's a big boost in editing speed on laptops for not a lot of money.
For more information, visit the Samsung website.