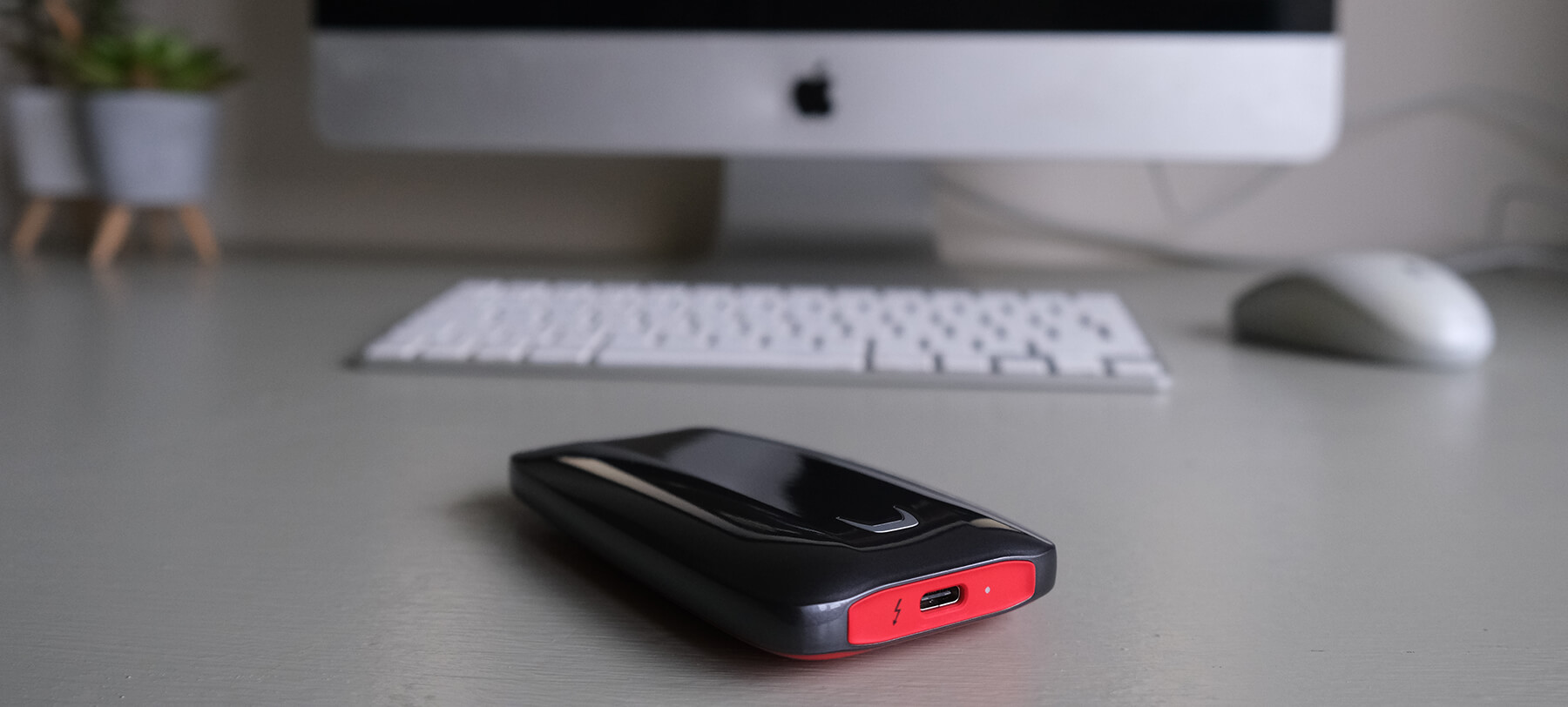 Samsung: Powerful, portable storage
Posted on Jan 25, 2021
Camera operator and kit expert, Ian Follows, considers just how good the Samsung Portable SSD X5 is in a modern production environment.
Advertisement feature
After years undertaking various roles in the camera department, camera operator Ian Follows turned his expert knowledge to writing – primarily reviewing filmmaking technology of all varieties.
"I was likely one of the first working DITs in the UK when digital really took off," he explains. "I still do some professional camera work, but it's primarily editorial these days. In covering these products, I've used most of the gear on the market today in some capacity or another."
Certainly, there are few individuals better suited to cast their verdict on a thoroughly modern device like the Samsung Portable SSD X5. So, what exactly did Follows think?
A modern workflow
Thanks to its speed alone, the Samsung Portable SSD X5 is an incredibly versatile tool for virtually every step of production. "Having been hands-on with the portable drive, I can so easily identify the various uses for it during a shoot or in post," Follows explains. "It's ideal as a jump drive, to get files between machines very quickly. On a smaller or lower-budget shoot, which may not necessarily have high-capacity cards, it could be used as an offload drive – especially the larger, 2TB version. Then in post, it would certainly speed up the editing process used as a scratch drive, rather than relying on a machine's internal capabilities."
He continues: "Having experienced its speed, I can say the portable drive is also very helpful when it comes to verification and transcoding. With transcoding, of course, you're reading a file, doing the transcode itself then exporting that new file, sometimes using just the one external device. With speed like that of the Samsung Portable SSD
X5, you can use it as the source drive and sync the drive simultaneously with very little issue."
To remove the finer details and describe the Samsung Portable SSD X5's astounding speed in the context of the creative process is one thing – albeit important – but the specs speak for themselves. With a modern NVMe interface, the portable drive can read and write at speeds up to 2800MB/s and 2300MB/s respectively. Put into perspective, those read speeds are up to 5.2x faster than a portable SSD with SATA interface, and up to a staggering 25.5x faster than an external HDD.
"Speed is nice, not only for the convenience and time saved, but because it allows you time if you make mistakes," Follows says. "Not so long ago, if a mag failed to upload properly, you had a big problem on your hands, because it took all night to do. So, you're a mag short the next day, the workflow is inhibited and you're going over the shoot schedule to make up that lost time."
Gone are the days of all-night whirring and knock-on weekend catch-ups. With the Samsung Portable SSD X5, you can transfer 20GB of 4K video from your PC to the portable drive in just 12 seconds.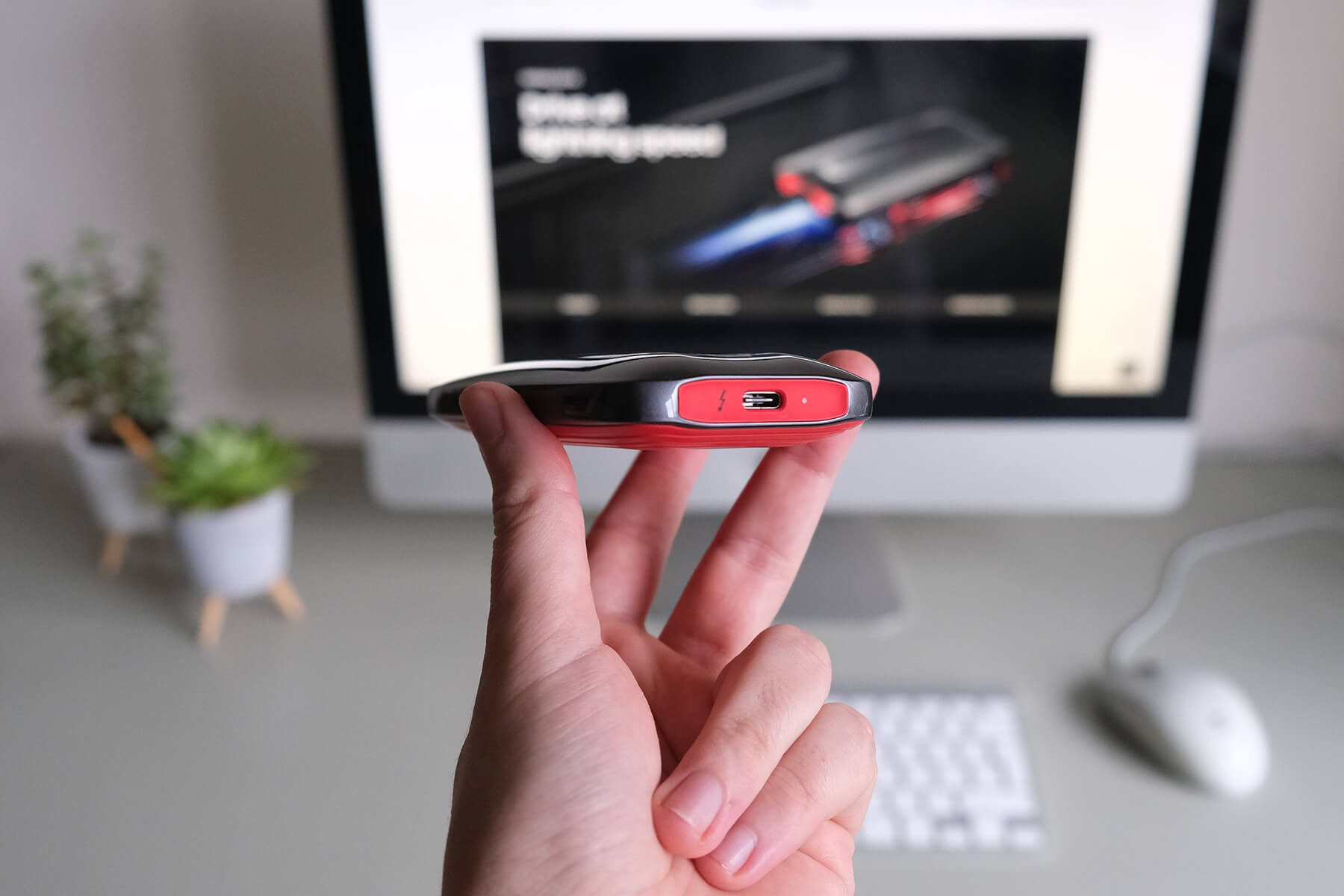 Going further
"Of course, there's the very straightforward use of having the Samsung Portable SSD X5 as the device the producer or director takes rushes home on, provided there are no huge Raw files to exceed capacity," explains Follows.
Naturally, in this instance, or indeed in any other, it's reassuring to know your portable drive and the contents on it are safe should the worst happen. As the portable drive is a solid state drive, there are no moving parts inside it, though further durability comes by way of magnesium-alloy reinforcement. As a result, it can withstand drops up to 2m.
Also inside, a dynamic thermal guard and heat sink ensure the Samsung Portable SSD X5 maintains optimal performance temperature, even during extended periods of use.
Equally, when it comes to digital security, your files are safe thanks to advanced password protection based on AES 256-bit encryption. "It's good to know that it's strongly built and, naturally, portable drives are going to be moved around regularly, so it's also reassuring that thought has been given to that," says Follows.
On the subject of portability, it's an understatement to say the Samsung Portable SSD X5 is a small device. Measuring just under 12cm long and 2cm deep, and weighing in at only 150g, it's barely noticeable in a kit bag. Sat at an editing station, there's just as much to love, thanks to the drive's sleek, sports car-inspired design.
"Portable drives like this one have made huge things possible, things that never would have been possible for anyone other than the highest budget productions," Follows adds. "You couldn't have low-compression, high-quality media without it being incredibly expensive, but now you can.
"The Thunderbolt 3 technology is doing just as much in this sense as the SSD. Storage devices with comparable speeds to the Samsung Portable SSD X5 aren't groundbreaking in and of themselves, it's just that they've never been external – and they've certainly never been pocket-sized."
Undoubtedly, the Thunderbolt 3 is the only logical option for connecting a drive such as this. Its powerful technology delivers the fastest bandwidth up to 40Gb/s.
Follows concludes his thoughts: "It's at the cutting edge of speed. Certainly, external drives don't come much faster than this at the moment."
Visit the Samsung website for more information.