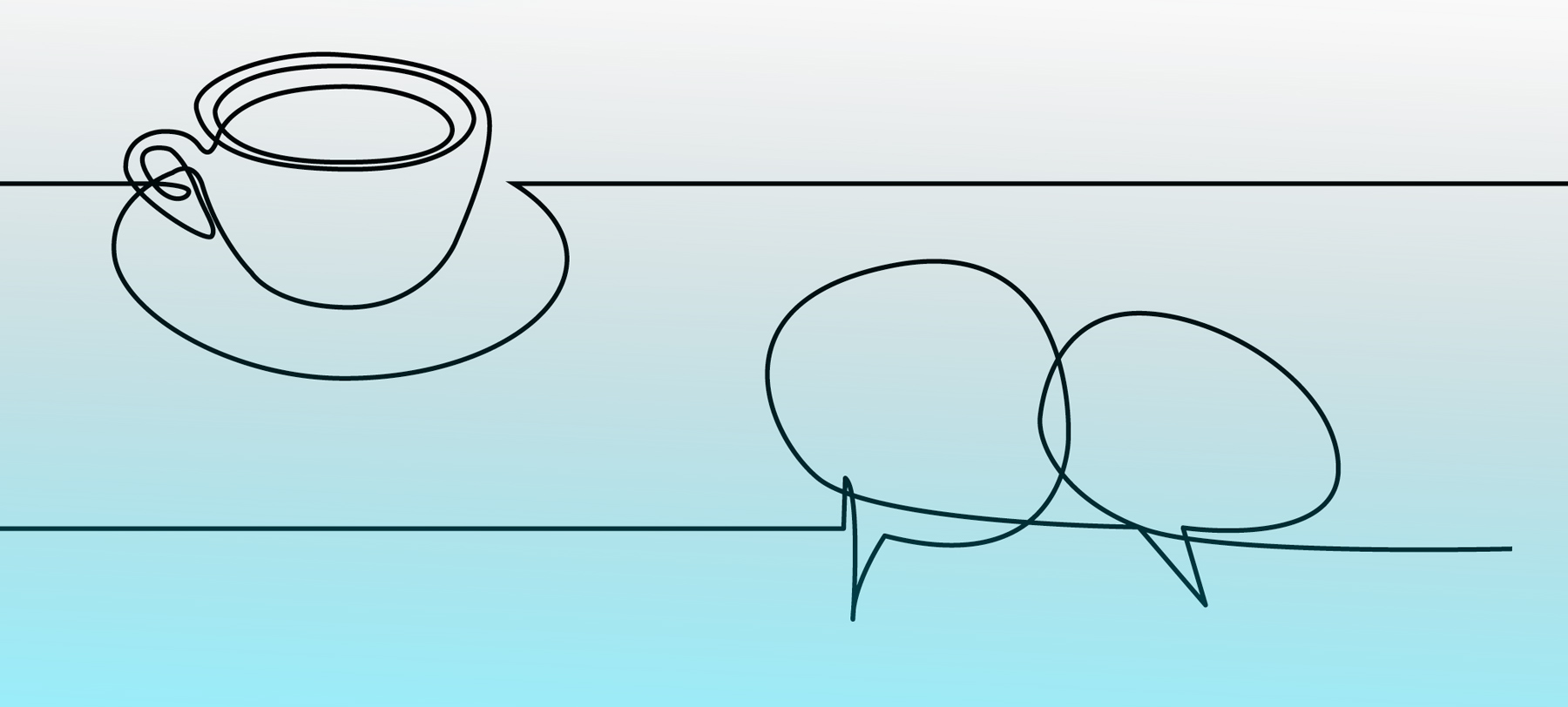 Camera rental: What's new?
Posted on Jan 25, 2021
By discussing a range of trending topics with leading rental houses, we uncover the future of video production and dispose of the outdated assumption that rental companies are anything less than crucial production providers.
Words Chelsea Fearnley
Round table profiles
Andrew Prior
Prior is head of camera and technology at Arri Rental. As part of the wider Arri ecosystem, Arri Rental is built on a bedrock of knowledge that dates back more than a century. It is known for providing first-class camera, lighting and grip equipment.
Jeff Brown
Brown is head honcho at Brownian Motion, a company that has embraced the crossover between cameras and post-production, with its large supply of VR solutions, DIT and data lab services and multicam rigs.
Rupert Watson & Sebastian Khanlo
Watson is the director of M&E sales and Khanlo is a technical pre-sales consultant. Jigsaw24 is a unique company, specialising in providing workflows that smooth the transition from on-set work to post.
Spencer Weekes
Weekes is head of operations at CineArk, which was founded due to the stresses of having a lack of storage options. The company is a specialist in DIT, Data Wrangler, video and wireless equipment.
Melanie Georgieva
Georgieva is one of two business development directors at Take 2 Films. As well as its camera division, Take 2 facilitates grip, crane and remote head rental. Since 1999, the company has serviced many films, TV dramas and commercials.
It'd be remiss of me if I didn't touch on the effects Covid-19 had on businesses in 2020. Have there been any positives?
Andrew Prior: Well, there are a lot of negatives. Over the summer, most of us were put on furlough as day-to-day business trade stopped. Now, we're seeing a knock-on effect as the productions scheduled for last year roll into 2021. There's going to be lots of crossover and, therefore, very little equipment available. We're definitely going to struggle, but I think every rental facility that's had productions pushed is the same. Being busy is not the worst problem to have and we're working on a solution. We wouldn't just take lenses from a show that's running – that would be a cardinal sin.
One positive is that, after several months of watching everything on Netflix and Amazon, streaming services are now doubling down. In the UK alone, Netflix is anticipating a doubling of its budget by £1 billion, with 50 new shows projected in 2021. So, there's not going to be a shortage of work.
I also think there's more respect in the industry now. The severity of the pandemic has made people realise that making movies isn't about life or death, because there's a situation separate to it that is literally life or death. If you don't respect guidelines or follow certain rules, it's dangerous. We bumped our hours and restricted the number of crews per test room. We also have an on-site medic available at all times, who takes the temperature of everyone who comes in. It's quite a strict protocol but nobody complains. In our industry, people aren't used to hearing 'no'. If they want something, they usually throw a load of money at it, but this virus has commanded a lot more respect from people.
Jeff Brown: I'd say the only positive was the way that the industry pulled together quickly and efficiently to set procedures and start again as safely as possible. It shows the adaptability and resourcefulness of the sector. Other than that, I think it has been a tough year for all, particularly for the freelance community. It has certainly shown the vulnerability of the industry, too.
Rupert Watson: We have seen and been involved in a lot of innovation. We've been talking about remote editing technology for a while and have a demo environment set up in Soho to showcase it. So, the pandemic meant that we had a lot of what our customers needed ready to go as soon as they got in touch.
Spencer Weekes: Like most businesses going into 2020, we didn't begin the year with an understanding that a pandemic was about to disrupt not just our business, but the entire industry. In the weeks that followed the initial lockdown, we had the rarest of things – time – time to examine our business, to consider the technical changes that were occurring in the industry and, most importantly, to devise tools and technologies that could help productions resume shooting. So, while being shut down was extremely challenging for our business financially, we managed to pull through and support a number of major productions to continue filming in the UK and Europe. The move to remote working has changed our focus entirely and we are sure the solutions we've been able to provide can impact the industry positively moving forward.
Melanie Georgieva: As soon as the first lockdown was announced, almost all filming came to a halt and it was a worrying time for everyone. We found that a lot of major dramas and feature films that had planned to begin filming in spring were pushed back indefinitely and there was a lot of uncertainty as to when these productions would be able to resume.
Throughout this time, our core management team, who worked closely with Take 2's safety consultants, conducted a comprehensive Covid-19 risk assessment and put together a robust set of safety protocols, enabling us to come back strongly and resume operations with confidence. As members of ASPEC, we collaborated with other facilities to share information and put together consistent return-to-work guidelines, which created a real sense of camaraderie among those involved.
Once the guidance documents for safe filming were released, we started to see short-form content return, followed by long-form dramas and features. It was really positive to see productions quickly adopt these new methods of working, and we have worked more closely than ever with customers to offer support and accommodate any requests that help them resume filming safely. The challenges we have all faced have brought people together and, when it was announced that productions could resume filming, it was a real testament to the hard work everyone had put in.
With a lot of talent setting up from home this year, have you seen an increase in the demand for streaming equipment?
JB: Streaming isn't really in our remit. Video playback companies seem to have taken up the slack there.
RW: Our streaming equipment has been sold many times over. But we did have great success with our voiceover kit, which allowed voiceover artists to set up and record from home.
SW: Very early on, we saw that streaming and remote production services would be key to our industry's return to work and, because of our background in providing video transmitters, we knew that our expertise and support would become paramount as the requirement for streaming and social distancing grew. As well as devising streaming solutions under our Arklink brand, we also built up a whole new sector within major motion pictures with our Commslink, enabling real-time, conversational communication across a wide range of locations. These two technologies were paramount in helping several large studio blockbusters, as well as numerous TV productions, commercials and documentaries, get back to shooting.
MG: Not for Take 2 Films, however our sister company, Procam Projects, has facilitated many large, livestreamed music events from otherwise empty venues throughout the last year, which have proved extremely popular with audiences around the world. The majority of these productions have opted for a high-end cinematic look, using cameras like the Sony Venice and Arri Alexa Mini paired with cinema lenses over traditional broadcast equipment.
Many productions have been able to continue working by doing so 'remotely'. How have you been able to provide this for customers?
AP: We saw an uptake in video transmitters, because there's now at least one extra person on set that's responsible for communication, which means they're responsible for transmitting images to anyone who needs to see them. But these are generally quite specialist and a lot of DITs either own their own system or they source them from a dedicated rental house, like CineArk.
With this need for extra comms personnel, we're on the set less. Previously, anybody involved in the production could meander on to the set, grab a coffee and take a look – it got quite lazy actually, and I have to say that there would be a lot of people there who didn't need to be.
It's been a huge loss for me personally, though. I've always been heavily involved in the productions of various films and TV shows, especially on ones where we've customised kit for the DOPs. For instance, we supplied custom anamorphics to Greig Fraser, who began filming Batman at the beginning of this year. Usually, I'd be on the set with him, asking him questions about what he sees, what he likes and dislikes and if anything needs tweaking. Now, that communication has to happen through the AC or via phone or video, which is much more difficult.
I remember when I gave Bradford Young the DNA lenses that we had made for Solo: A Star Wars Story. I could tell straight away, just from being in his presence, that he loved them. And so, you lose that instinct when you're not present on set.
JB: We saw an increase in the use of IP cameras, particularly in the Z Cam E2s we have. These cameras have the ability to be connected and controlled remotely, making them a good choice for talent to set up on their own, with control being left to remote operators.
RW: Over the last four or five years, we've been talking to our customers about moving hot kit out from their expensive Soho machine rooms to our data centres and accessing it all remotely. So, when the pandemic hit, we had all the answers our customers needed. Thank goodness we had done all the research in advance and could help instantly.
SW: It's clear to us that the pandemic has moved the needle. Technologies that were coming of age have now been accelerated, so widespread use of video streaming and workflows that interconnect different locations are going to continue to be a large part of modern filmmaking, and we are continuing to devise and refine the technologies that enable this.
At the same time, we believe that investing in the latest and most robust on-set technologies via our core services of DIT, video assist and transmission shall remain a huge part of our business and one of the ways in which our background as on-set technicians helps us to meet the demands of the industry and anticipate trends of the future. We see all sorts of benefits to the remote workflow, with things such as remote recce now becoming the norm. This is helping to cut down flights. The fact that people are so used to the concept of video conferencing now means they expect to be able to see real-time pictures from anywhere.
MG: With many producers working from home, the main difference has been communication methods. Where we would normally have face-to-face meetings with clients, we quickly had to revert to carrying these out on Zoom to ensure regular communication throughout the production process. We have worked closely with all of our clients to accommodate extended prep and de-rig schedules and supply any additional equipment they require to maintain safety on set. Almost all of the productions we have supplied equipment for have requested extra monitoring solutions, and we have been supplying more VAXIS systems for additional wireless feeds.
Now, more than ever, we're seeing production and post-production worlds merge. What does this mean for your business?
AP: We're definitely investigating LED volume, because our cameras and lenses are physically connected to the system; they provide crucial data back to the Unreal Engine, so it knows what the camera is looking at and how it can accommodate the background that it is projecting.
The Mandalorian kicked off a whole new conversation in this area, but it's still in its infancy, because you really have to design your whole production around volume. You can't just throw a volume in for certain scenes, because it doesn't work like a traditional green screen. There are a lot of limitations. If you're using water or dust, or it's an action scene and you've got squibs and stunt wires, it's almost impossible to have an LED screen as it's inevitably going to get damaged.
What's interesting for us, though, is that the light coming off the screens isn't very good. Yes, the reflections are real, so if you have an actor in a silver helmet, it looks like they're in the environment, because that's what they're reflecting and you're not getting green spill. But if you were projecting a face, the skin tone can sometimes look jaundiced, because the white balance isn't correct. You can dial that in, but it's just a screen projecting an image; it's not designed to be a light source. At Arri, colour science is a huge part of what we do and where we came from, and that information goes into our lights, as well as into our sensors and lenses. So, when you compare an LED screen to an Arri Skypanel, it's really like looking at night and day.
Furthermore, you need lights to help augment the world itself, since LED screens don't cast shadows. You could replace a panel with a source to create a shadow, but it has to be perfect and it's very difficult to trick the human eye.
RW: As experts in NDI (video over IP technology from Newtek) and remote access, we have been very lucky to have been asked to be involved in a great many 'firsts' since February. My favourite was assisting Springwatch in keeping the show on the road using Gallery Sienna's NDI solutions. With our assistance and the BBC's determination, we managed to produce both Springwatch and Autumnwatch remotely, in a way no one would have thought possible before the pandemic.
SW: Certainly, the technological processes behind production and post are starting to unify. We recently deployed a transmission service normally reserved for set to facilitate the 4K HDR remote colour grading of The Life Ahead. The colour artist was based in Italy and the DOP was based in the UK.
Can you predict any camera, lens and lighting trends for 2021? Are large format and LED still king?
AP: Arri is releasing a Super 35 4K camera. That's not a scoop – it has already been announced. I predict it'll be a big hit for TV drama, especially for all the Netflix and Amazon projects as it's got that 4K requirement. I suspect anamorphic lenses are likely to make a resurgence when that camera comes out too, because there are a lot of anamorphics that fit the Super 35 sensor that don't fit the LF.
Saying that, large format is definitely here to stay. It's that halfway-house format that gives cinematographers a new look; it changes their field of view, their magnification, their frame and it does actually create a new image, especially when you go anamorphic LF, which has never really been a thing until recently. It's like giving a painter a new colour; it's a new artistic tool for cinematographers to play around with.
As for LED, that's the norm now and I don't think there's going to be any big changes in lighting anytime soon.
JB: Large format cameras and lenses have been very popular with the top-end feature films. We are also seeing that trend trickle down to short form now that availability is less restricted and there are more full-frame lens options in the market. If next year ends up being as busy as it looks likely to be, I expect a shortage of premium equipment on the market. It is going to be interesting to see if the past year, which has been a write-off for many, forges an investment to fill that need.
Sebastian Khanlo: Large format is definitely still king, and I think we're going to see it migrate more and more from just the high-end productions. Another development we're seeing is around portability and resolution, with more small cameras, like the Red Komodo, offering resolution above 4K. There's also the introduction of more capable mirrorless cameras, with features such as 5.9K/8K resolution, internal or external Raw recording and support for time code, like the Panasonic S1H, which is also the first mirrorless camera to be Netflix approved.
SW: Virtual production is the biggest buzzword. LED volume stages will be the major trend.
MG: Our large format cameras have been extremely popular in 2020, and we're often seeing these paired with either modern, large format lenses or vintage lenses, like the Canon K35s. We expect the demand for large format to continue into the next year. With the popularity of new digital cameras, we have also seen a growing resurgence in requests for 16mm and 35mm film cameras for music videos, commercials and feature films, with some opting for a mixed media approach, hiring both digital and film cameras for the same production.
Do you customise or develop products and production workflows in-house?
AP: We do our best to customise as much as we possibly can, and that could be anything from a plate or a cage, to a lens or a handle. We actually made Robert Richardson a special curved handle because he likes to hold the camera from the back, where the battery is, but obviously it's impossible to do that for everyone.
If an NFT student came in and asked us to make them a lens, we would probably have to refuse, but we would definitely help them find the best solution for their look. We're starting to build a collection of special lenses that we haven't uncovered – because we're prototyping glass all the time for our DNA programme – and have, in some instances, lent out to filmmakers.
One filmmaker was Adam Scarth, who shot Netflix's Top Boy. He came in with a look book for the show and was referencing the greats. He wasn't looking for the fastest lens. No, Scarth wanted to light to T2.8/T4, which is reminiscent of Roger Deakins, Ben Davis and Robert Richardson – masters who were able to create depth in their composition and lighting.
This isn't something you can teach; it's something you've got to want to learn, and Scarth wanted to. So, I went into our stock cupboard and pulled him out a couple of prototype lenses from the DNA programme. We already had the show, so I didn't need to win him over – yet, it was his enthusiasm that won me over.
JB: We spent Covid-induced downtime on R&D and developing new tools. Then, when we returned late in summer, we were able to roll out the use of our custom-designed Stitchbox, which brings live-stitched preview, playback and instant dallies to VFX arrays [see our September 2020 issue for more details]. It's something we had ready at the start of spring, so it was good to finally get it out. We also worked on a multicamera software for the E2, resulting in a wireless control app for the 40-camera bullet time rig we made.
RW: We are very proud of Springwatch. A lot of the very cool stuff we are doing is still under NDA – and we can talk about it when it goes live – but it's fair to say that we have been working on some high-profile sports productions, prestigious SVOD drama content, as well as assisting companies in developing workflows that can withstand colleagues being geographically dispersed and reliant on sometimes poor internet connections. Designing workflows is at the heart of what we do at Jigsaw24. We have extensive investments in our demo environment, all of which we can access remotely, so we have been testing and designing new workflows for customers on an insanely intensive basis for the duration of the whole lockdown.
SW: We provide a whole host of services, from equipment supply and storage to engineering, with a dedicated team of in-house staff supporting a wide range of highly-skilled technicians in the field, while also operating as a service company to a wide range of freelancers. In terms of products, we are particularly proud of our Eagle transmitter, which has become an industry standard for robust wireless video, alongside our ArkLink and CommsLink remote production technologies.
MG: Alongside equipment hire, we also offer technical crew to support productions, including crane technicians and phantom operators. We provide engineering solutions on an ad hoc basis to ensure the crew in testing have everything exactly how they need it to be.
In an interview with Adrian Wootton, Britain's film commissioner, he told us that the UK's production boom is continuing despite Covid-19 setbacks. What are your thoughts?
AP: I think that if you're someone with a giant warehouse somewhere, you're currently sitting on a gold mine. Studio space is so high in demand right now and it's not going to stop.
However, I don't think the production boom is a recent thing: the UK has always had a solid production base. I remember going to Pinewood Studios as a kid and seeing the history of how the Star Wars films were made. I realised that there's a craftsmanship to it that just doesn't exist anywhere else. Obviously, there's millions of people in America who do the same thing, but it's not at the same level as it is here because the community is smaller. Everyone knows everyone and there's a camaraderie to that, which I think makes for a stronger team and a better picture. So, why wouldn't studios want to plough money into a place that has amazing talent?
Of course, this means there's more pressure for us to expand, but we've had this pressure since the Alexa 65 launched, where our influence grew dramatically, and we had more exposure to the biggest blockbusters.
JB: There has been a huge delay in production shooting and now there's a huge list of shows waiting to film to clear this backlog. Is it full steam ahead? No, not quite. Will we get there? Yes, but not for a few more months. I think the vaccine roll-out is key to this, with many productions opting to wait until the spring to avoid costly shutdowns.
RW: I am not sure I am that bullish. There is much to be grateful for at Jigsaw24, but we are seeing customers working really hard to re-engineer their businesses, what they offer and how they offer it. I'll be glad when this is all behind us.
SW: We're very excited about the prospects that 2021 and beyond bring. We've seen a massive surge in studio films, high-end TV and independent films shooting this winter. With the massive expansion in the UK's facilities and infrastructure, coupled with external investment, we remain convinced that the UK will continue to be a world-beater over the coming years. As a growing and ambitious company, we're extremely excited about the contribution we can make within this space.
MG: We're anticipating that 2021 is certainly going to be a busy year for film and television. Demand for fresh content is at an all-time high, as many people have spent a lot of 2020 indoors in front of the TV, so the appetite is definitely there. Many productions pushed their filming schedules from 2020 into next year, so there is likely to be a surge once things begin to return to normal. We are well prepared for the demand and have some exciting plans for expansion in the pipeline.
This feature originally appeared in the January 2021 issue of Definition.