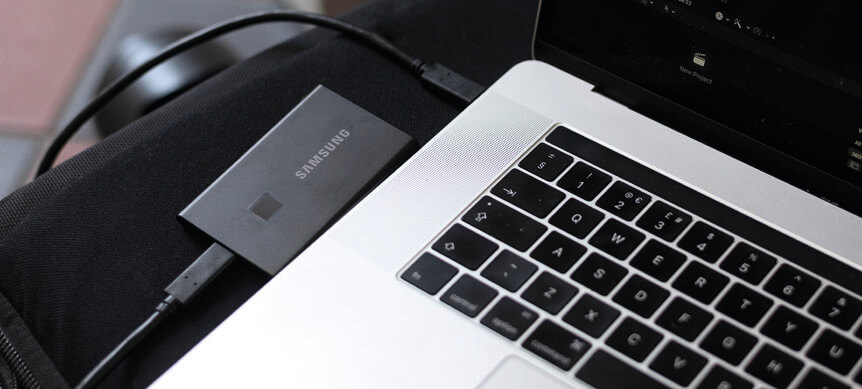 Samsung: Fit to drive
Posted on Jun 23, 2022
In the capable hands of fitness videographer and photographer John Owen, the Samsung Portable SSD T7 Touch races through three tough shoot days without breaking a sweat
Advertisement feature
There are few filmmakers whose subjects are as fast-paced as they are, but John Owen is undoubtedly one of them. Working across stills and video, he creates all manner of fitness content. When he finds a moment to slow down, automotive documentary is his preferred labour of love, but day to day it's all action. Within a week, Owen tested the Samsung Portable SSD T7 Touch on a handful of projects.
"I used the portable drive for two video interviews and a photo shoot," he explains. "I love Samsung SSDs. I use them already, I just haven't tried the Samsung Portable SSD T7 Touch. The ones I own are great devices, so I was excited to see what this had in store."
For Owen, a self-professed old-school operator, the predominant use for a device like this is simple storage. For that, transfer speed is essential – and it's not something the Samsung is short of. In fact, he had respective read and write speeds of up to 1050MB/s and 1000MB/s waiting for him.
"I can record for three days on three cameras and get about 4TB of 4K data. So, it's not at all inconceivable to have two or three drives for data wrangling. A few years ago, we did a day-long job for a client. When the shoot ended, the time to copy our cards onto a standard hard drive was around ten hours. We'd have needed someone on-set constantly stripping data from cards to make that possible. But we didn't have that. When our client wanted to take a copy away for safety, we couldn't do it. This week, the Samsung Portable SSD T7 Touch has been so fast, I can copy data as I go."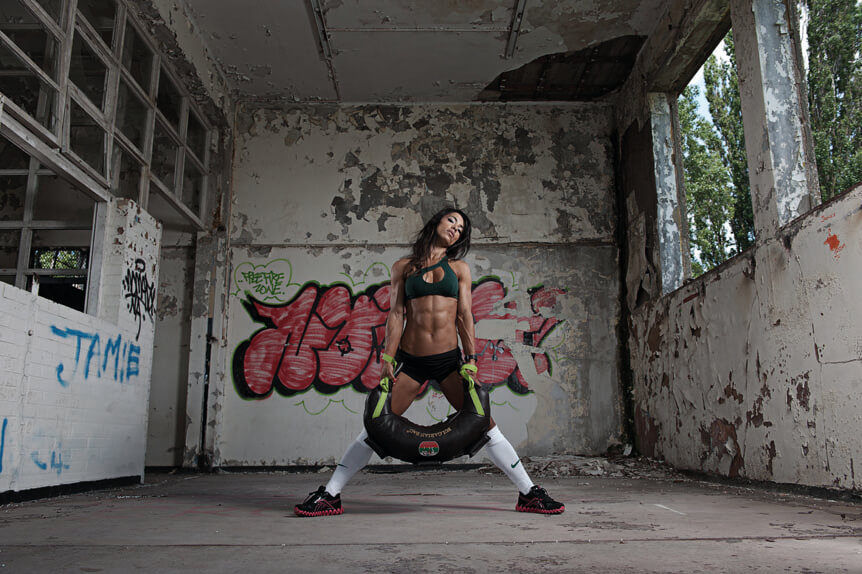 Old-school as he may be, Owen doesn't neglect demanding, modern workflows.
"When I'm photographing stills, I can shoot tethered and send Raws directly to the portable drive via my editing platform. If you need, you can plug two in and set them up to mirror each other, resulting in two copies of all images at the end of a session. The Samsung portable drive is more than capable enough to display the files and begin processing seamlessly. I didn't have an opportunity to edit video footage from it, but playback is perfectly smooth. Its performance elsewhere makes me believe I'd have no issue using it as a scratch disk in post."
Beyond computer use, the Samsung Portable SSD T7 Touch is compatible with an array of devices. USB C to C and USB C to A cables make it all the more convenient.
With speed firmly checked off the list, what else was Owen looking for?
"Size is key for me," the filmmaker continues. "I have a 6TB hard drive I used to take on shoots. It's not redundant by any stretch, but as far as everyday use goes, the Samsung is perfect. On Friday, we were filming in somebody's house, so space was at a premium. My larger backup drive wouldn't be an option there. Even if it fit, I wouldn't want it because I'm having to work on unstable surfaces. It would be yet another tool to find a plug for."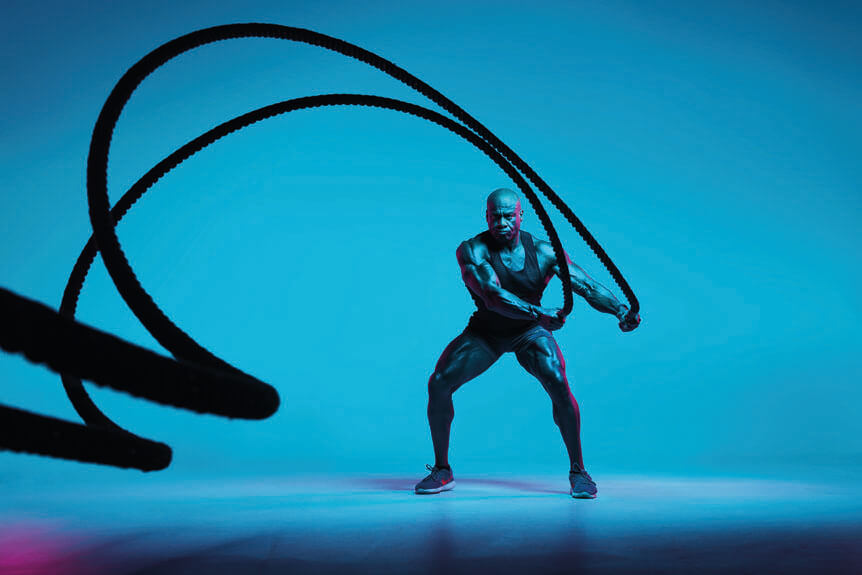 Leading an impressive list of innovations is a fingerprint scanner, backed by AES 256-bit encryption. Files are unlocked with the simplest of gestures, and an LED surround illustrates its status.
"A colleague was explaining that he'd come off a highly sensitive shoot earlier this week. In those circumstances, extra protection is extremely beneficial. If you lost it, somebody couldn't get in and view the content. It's as simple as that," Owen adds.
Although his time with it is just getting started, it's only taken days for this creative to reach a well-informed verdict on the Samsung Portable SSD T7 Touch.
"Samsung SSDs are absolutely amazing; this one is no exception. It's small enough to barely notice in a bag, fast enough to make all transfers on the day, and cost-effective enough to use them by the job. Whether cycling through them project after project, or dropping data on and letting the client take it, it's a happy medium," he concludes. "You get fast storage for not much money, which is great for any creative."
Visit the Samsung website for more information.