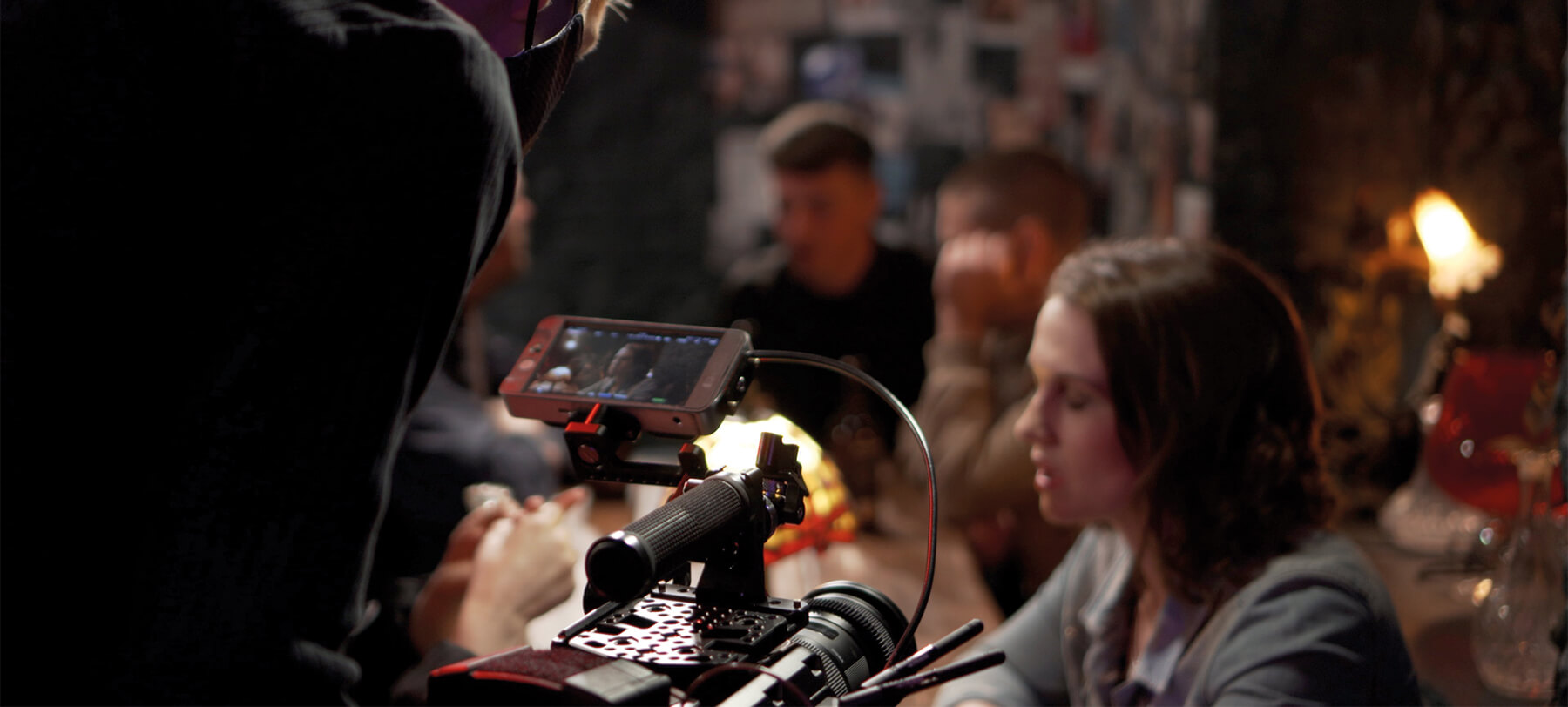 Samsung: Driving the feature film
Posted on Jul 21, 2021
Facing his first film project as director of photography, Will J Carman needs to save time, maintain a professional workflow and look good doing it. Cue the Samsung Portable SSD X5
Advertisement feature
For seasoned Hollywood professionals, approaching a new project is a daunting enough task. For a young and upcoming cinematographer like Will J Carman, success lies in every single detail.
Getting to indulge the creative vision on this scale is a real joy, but one that's easily diminished by the stresses of the process – without the right tools to support you, at least.
"My work predominantly lies in corporate and branded video content, where I shoot and occasionally edit," Carman explains. "Recently, though, I've been working towards narrative projects.
"In June, I began production on my first independent feature, All Roads Lead to Home. It's a film with a small crew, so I knew time would be tight. As such, I was excited to use the Portable SSD X5 for my external storage.
"Throughout the first block of filming, the Samsung portable drive has filled the very functional role of our dailies drive, used constantly to clear rushes from the camera's card, then upload them to a larger-capacity static storage bank."
Certainly, one of the most impressive things about the drive is its portability – a fact not lost on Carman. Impressive specs only go so far with internal media. The ability to hold that power in the palm of your hand is something else entirely. For many, it's priceless.
"Like a lot of freelancers, I often find myself working in hotel rooms or other less than ideal locations. With no access to my home machine and storage system, having an SSD or two as good as this Samsung Portable SSD makes it all happen. I'd be nowhere without reliable storage and a means of reviewing and editing footage."
Even among modern external storage devices, the Portable SSD X5 is impressively small at under 12cm in length, and weighing just 150g. Ideal for challenging work, the body has no moving parts and is reinforced with magnesium alloy that can withstand a 2m drop. Its sleek looks also impressed Carman.
"I love the design – like a futuristic supercar in hard drive form," he enthuses. "The textured red underside makes it stand out in my kit bag, which is a hidden benefit."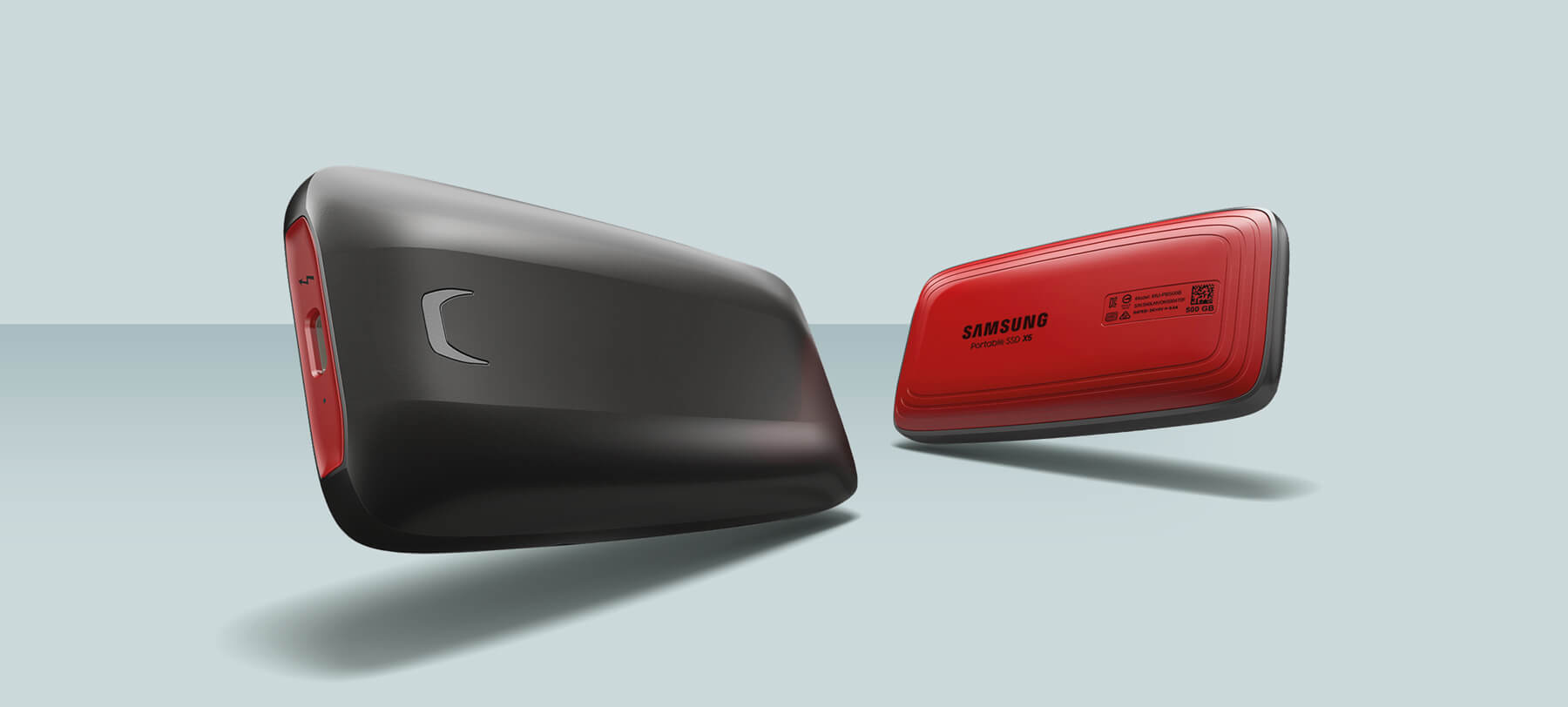 Quick cuts
During days on set and in-between, Carman has come to rely on the Samsung's SSD X5 speed. "We've been shooting 4.6K Raw footage," he says. "So we're filling the 256GB card quite rapidly. Thankfully, all of that data can be offloaded in quick time.
"It's come in particularly useful during unit moves. We've been able to start transferring the footage the moment we stop shooting, and by the time we're packed down and ready to leave the location, our files are safely on the portable drive. Optional Password Protection via AES 256-bit Encryption offers further peace of mind."
To put some figures next to Carman's experience, the Samsung Portable SSD X5 has read speeds of 2800MB/s and write speeds of up to 2300MB/s. All this is possible thanks to advanced Thunderbolt 3 connectivity and Samsung's astonishing NVMe interface.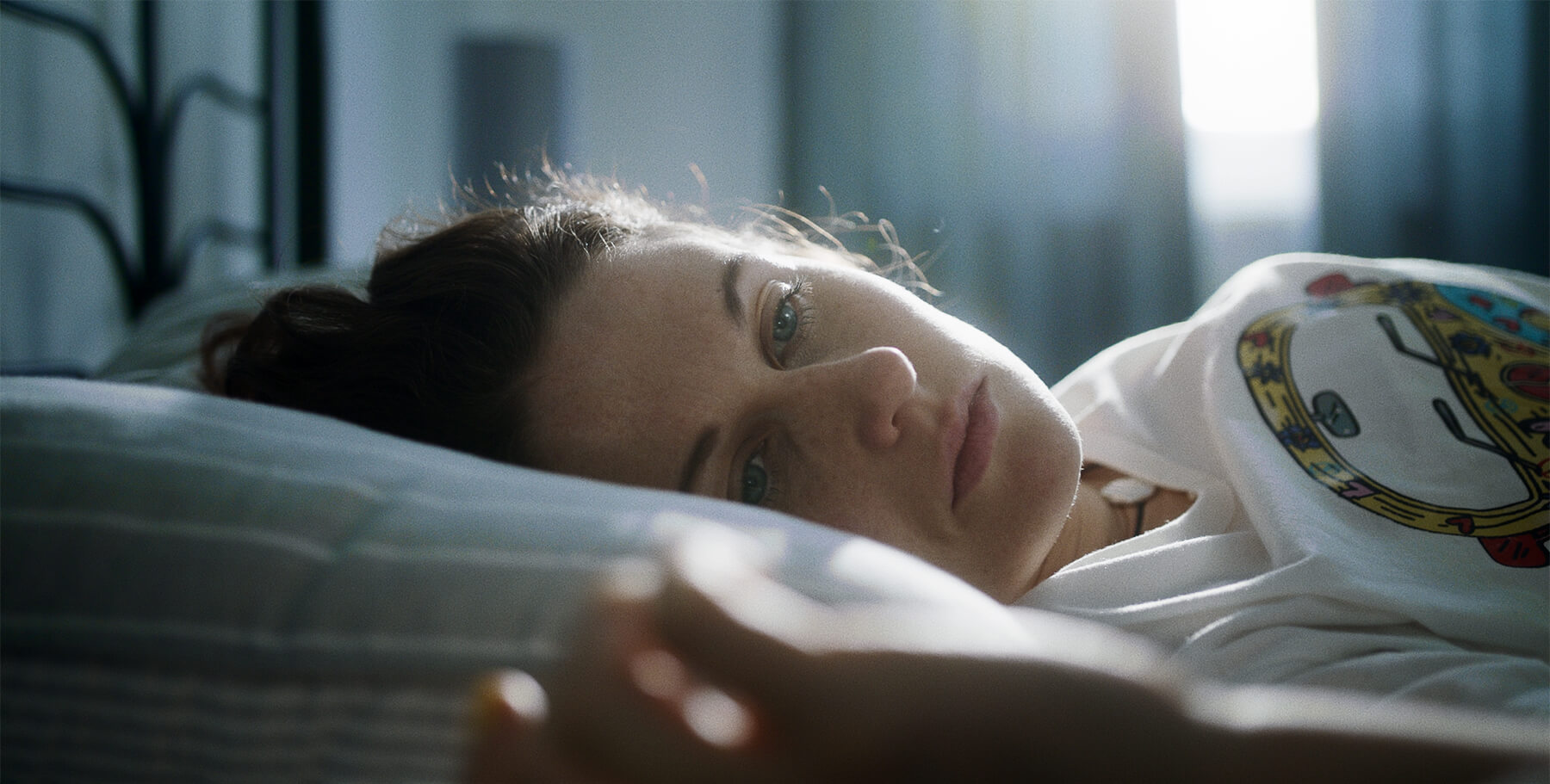 "Those transfer speeds help when working with producers," Carman adds. "They get their rushes in less than 30 minutes and we can both invest that extra time elsewhere. It's a great look professionally to exceed expectations."
Carman was delighted to find the Samsung portable drive equally impressive once the camera stopped rolling.
"I'm no professional colourist, but I like to grade the rushes after a shoot to get a better feel for them. In this case, I was editing directly from the portable drive.
"The rapid read speeds allow me to leave my laptop's internal storage free – not having to make the additional transfer from drive to machine is a real time-saver.
"The Raw files I shoot, like those on this film, are very demanding. Editing straight from a powerful external SSD is hugely beneficial in that sense. I can make quick edits, apply different looks, and have smooth playback with no issues."
As the first block of All Roads Lead to Home comes to an end, Carman has more than a thrilling career step to excite him.
"The Portable SSD X5 has offered real peace of mind. It's worked for me and the film, and it will dazzle commercial clients."
What's not to love?
Visit the Samsung website for more information.