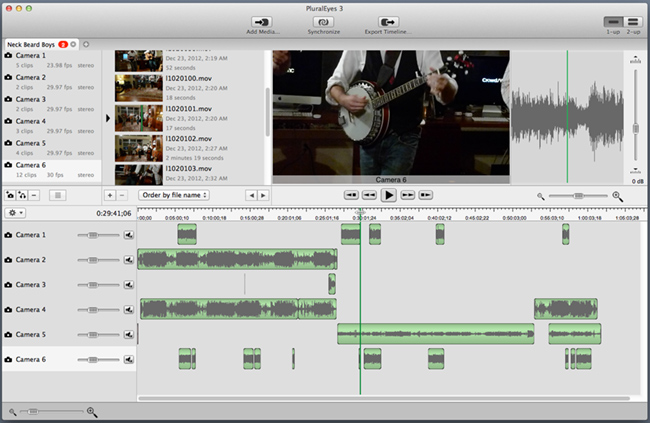 PluralEyes Forgives You For Your Bad Audio Recorder
Posted on Apr 25, 2014 by Alex Fice
PluralEyes 3 now will correct the synch over a longer run when recorded on inaccurate recorders.
Red Giant announced PluralEyes 3.5, an update to its Shooter Suite's automated audio/video sync tool. PluralEyes literally saves hours or even days of audio/video syncing work by analysing the audio from all devices and automatically syncing them up with the touch of a button.
In an industry first, to achieve the best accuracy, PluralEyes 3.5 now includes the unique ability to correct sync drift where the audio and video begin to lose sync over time on longer clips. This lets it achieve frame-accurate syncs even for audio recorders that don't have that level of accuracy themselves.