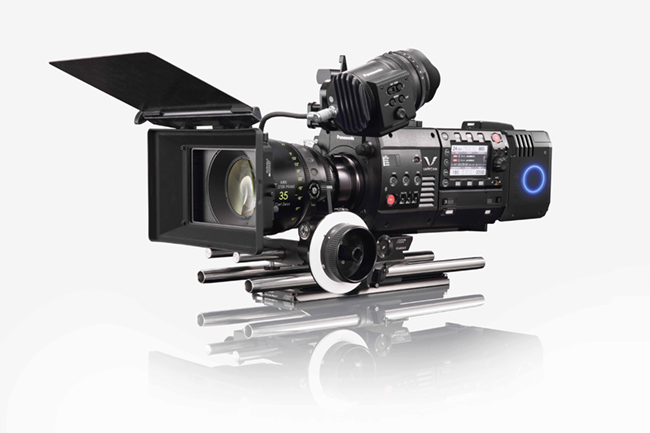 Codex Digital Bring Out The 4k Raw In The New Panasonic Varicam
Posted on Apr 25, 2014 by Alex Fice
Codex's Digital RAW recorder for the new 4k Varicam sets the camera system up for shooting high end drama and movies.
Codex is working exclusively with Panasonic to deliver the only compact, high-speed 4K uncompressed RAW recorder for Panasonic's new VariCam 35 camera. The dedicated recorder will capture uncompressed 4K VariCam RAW at up to 120fps. The Codex Vault workflow system will support the rapid transfer of digital camera originals for post-production and archiving.
Recognising that convenience and portability are paramount in media and entertainment production, the Codex V-RAW recorder will directly connect with Panasonic's VariCam 35 camera eliminating cabling completely, to facilitate greater efficiency and higher mobility whilst shooting. It is both compact and lightweight and provides the reliability that customers have come to expect from Codex solutions.
Mr Kunihiko Miyagi, director of Panasonic's professional AV business unit, commented, "Codex has an impressive track record in design and manufacturing robust digital media recorders which also streamline the workflow on feature and broadcast productions. The new technology partnership between Panasonic and Codex to develop a small, high-speed, 4K V-RAW recorder will bring new and exceptional tools to producers of high-quality features, episodic production, commercials and live 4K events."
"We are delighted to work with Panasonic on new recording and workflow technology that leverages the capabilities of the VariCam 35 camera and the 4K V-RAW format," said Marc Dando, managing director of Codex. "The new technology partnership with Panasonic underscores Codex's reputation as the clear leader for no-nonsense, fast, convenient RAW recording technologies and streamlined workflows. The Codex 4K V-RAW recorder will deliver a rugged design and deliver leading-edge digital processing that users expect from the Codex brand."
Panasonic and Codex plan to release the first product during autumn 2014. Product pricing and further product specifications will be announced at NAB 2014 in Las Vegas.