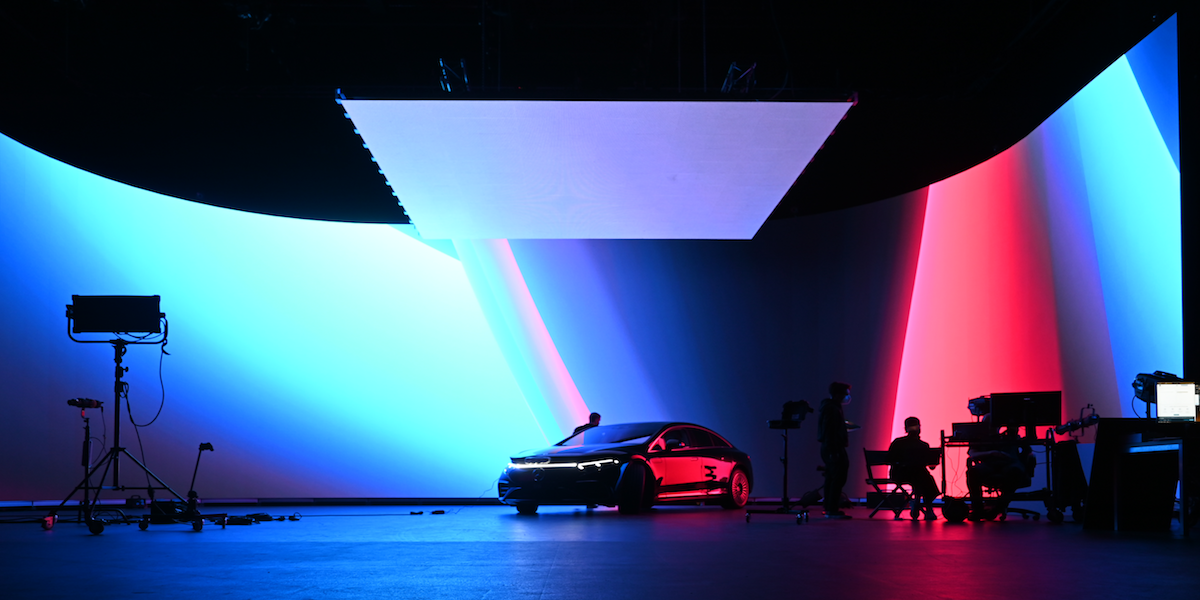 Pixera: A powerful real-time platform
Posted on Apr 11, 2023
The award-winning PIXERA media server system is fast becoming a household name in the wide world of VP
Advertisement feature
WHEN PIXERA WAS first released by Austrian AV technology manufacturer AV Stumpfl in 2019, it entered a highly competitive marketplace with many established systems in the field of real-time media server technology. What set PIXERA apart was a radical new interface logic.
Users could gradually discover the features and smoothly transition from being a beginner to becoming a specialist. The 64-bit system for real-time media processing, compositing and management was purposefully designed so that most actions in the 2D and 3D space would follow the same mechanisms.
NATURAL SELECTION
The powerful render engine makes PIXERA a natural choice for high-end 4K, 8K and HDR (high dynamic range) content playback. A technological approach called Resource as Compositing attracted the attention of many virtual production experts with the release of PIXERA version 1.8. Users were now empowered to employ and interact with 3D worlds originating with other software environments like Unreal and Notch in a simple, extremely effective way.
AV Stumpfl developed a dedicated plug-in for the Unreal Engine that makes it possible to edit scene properties directly from within PIXERA. The plug-in can be used to move Unreal objects or adjust lighting settings.
Scene properties appear in PIXERA as part of a layer onto which the resource has been placed. This way, operators can use timeline tools to manipulate the virtual worlds before them.
Due to its versatility, distinct aspects of the wide-ranging feature set appeal to different users, with an ability to offer multiple ways of playing out and adjusting equirectangular content just one example.
The fact that PIXERA is also available as a software-only version has made it attractive for studios and production companies that already own server-grade video processing hardware. It has become popular in the context of large LED volume plate background playback in record time.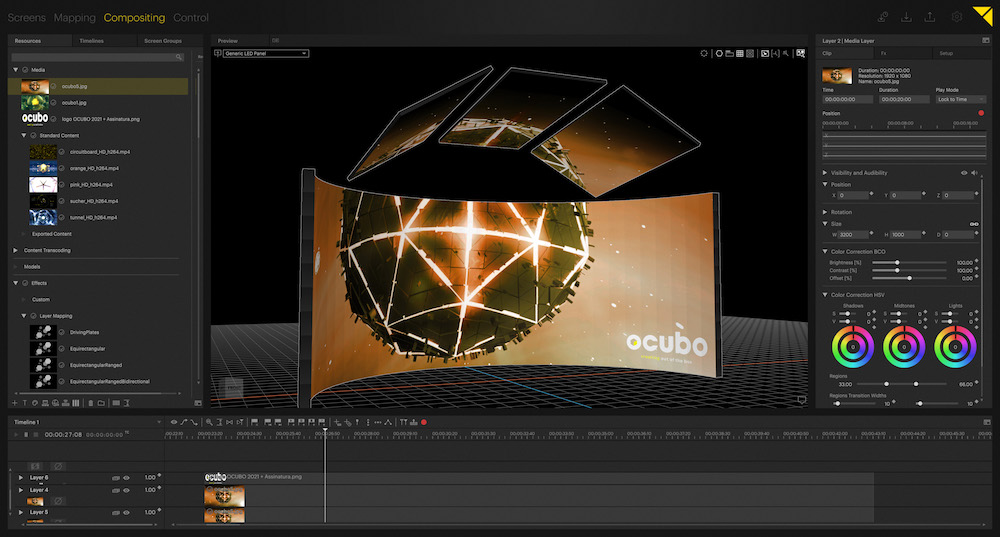 THE COLOUR OF MAGIC
A specific area that has helped PIXERA become the new household name in virtual production circles is colour correction and management. To understand the versatility and granularity of its colour correction and management options, the user has to understand the real-time system's unique interface structure.
The GUI consists of four main tabs that each offer individual vantage points for interacting with a project's different aspects: Screens, Mapping, Compositing and Control. Using the Screens tab offers users an overview of the project space.
The Mapping tab is where warping, soft edge adjustment, auto alignment and output routing happen. Within Compositing, one can create and programme the timeline with keys, cues and triggers. Control is an extensible, distributed integration and control framework. In a nutshell, it is a wide-open doorway to the heart of the PIXERA API. It is important to note that all functions within PIXERA can be externally controlled.
It is up to the users themselves to decide how and at what depth they want to engage with the topic of colour management from each of the tabs. Different sub-menus offer a lot of options when it comes to PIXERA's internal Color Space settings. One example of this is Open Color IO (OCIO) support, where users can upload OCIO configuration files that then determine PIXERA's colour transforms. It's possible to implement ACES workflow with PIXERA too.
At a basic level, colour changes can be made on the available timeline layers or directly on the outputs themselves, using a variety of easily accessible menus and/or a traditional colour picker. The more creative colour controls offer the option to add LUTs (Lookup Tables) to resources and outputs. HDR settings make it possible to change to HDR clipping and compensation values.
The ability to write and implement one's own shaders has been especially useful to acclaimed industry professionals like members of the Lux Machina team.
"An ability to work with OCIO and write our own OpenGL shaders means we can quickly provide colour controls and react to creative changes on-set when using PIXERA," says Spencer Chase, engine technical director at Lux Machina.
ICT AG's studio director Florian Schlecht expresses his team's appreciation: "When we're setting up productions at the highest level, we need three things: speed, flexibility and reliability. PIXERA offers them all. Incredibly fast set-up and ingest times, editing on the fly, colour management and grading, compositing, 2D, 3D, 2.5D – even the Unreal Engine. All while running reliably and still being easy to use. No matter what the ever-changing scenarios on-set throw at us, PIXERA has our back!"
Learn more at pixera.one.
This article appears in the April issue of Definition. Read the full magazine here.