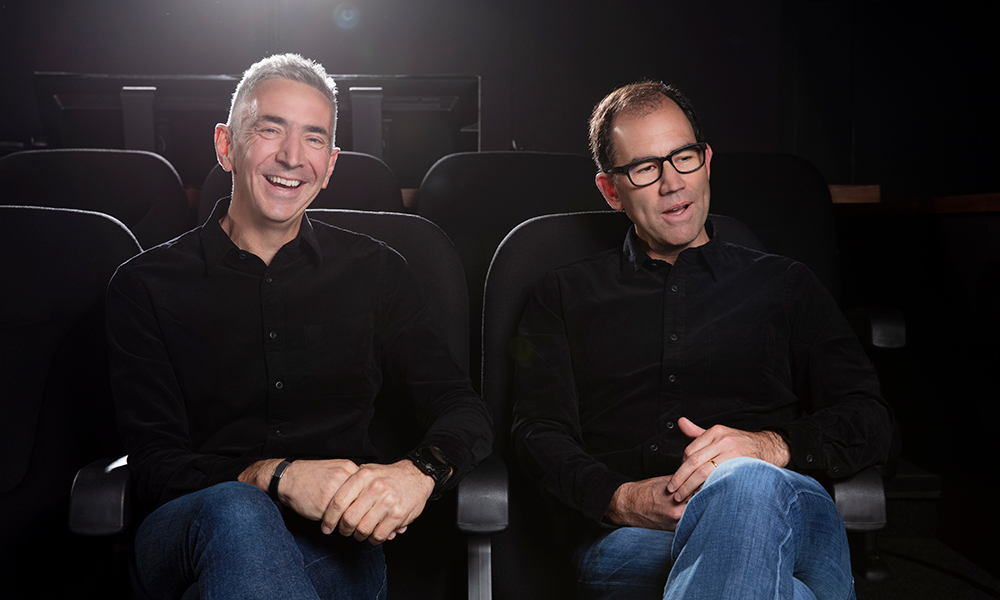 PIX and CODEX unite under X2X Media Group
Posted on Nov 7, 2019
X2X makes products for the media and entertainment industries which include production solutions such as high-performance recording and workflow tools in support of camera vendors for television and commercial production.
---
Marc Dando, CDO and Eric Dachs, CEO
PIX and CODEX have announced that the two companies are to be brought under a single brand identity with the establishment of the X2X Media Group. This brand consolidation will hopefully strengthen the Group's offerings to the entertainment industry, leveraging the two companies reputation for pioneering innovation and engineering strengths under a single umbrella while maintaining their strong identities and their independent routes to market.
"Since PIX acquired CODEX in April we have been working hard," says Marc Dando, Chief Design Officer, X2X. "Bringing us together, integrated as a single brand is a reflection of the impressive level of synergy achieved between the teams and this will be further echoed in the tools we are bringing to leading creatives, filmmakers, and studios around the world."
Marc Dando Chief Design Officer X2X Media Group
The resulting X2X Media Group is an entertainment technology company that partners with clients to enable creative flow across the production life cycle, and offers a suite of communication and content management solutions. X2X Media Group will be working on developing innovative new solutions that bridge the gap between on-set production and post.
"The production landscape is changing rapidly, and the evolution of our toolsets addresses real world needs," comments Eric Dachs, Chief Executive Officer, X2X. "As X2X Media Group, we are dedicated to providing the industry with a fast, secure, global and collaborative ecosystem that enhances both creativity and cost-effectiveness."
Eric Dachs, Chief Executive Officer X2X Media Group
The X2X headquarters will remain in San Francisco, while the company expands its engineering operations in Wellington, Odessa, Budapest, London, and Royal Leamington Spa, along with additional sales and support offices in New York and Los Angeles.
 For more information please visit .x2x.media