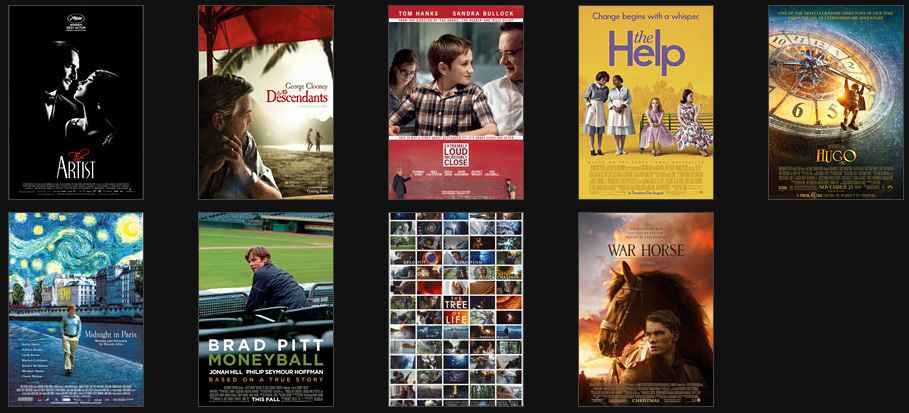 Oscar's Best Films Still Like Celluloid
Posted on Feb 23, 2012 by Alex Fice
Out of the nine nominees for best film only two were shot digitallyEvery year we get the Academy leaning on us to like the films that they have picked for particular praise. Although we don't judge the content we do have a look at digital cinematography's inexorable take over of the art of film making. Unfortunately this year film is still dominant and even a new camera from RED hasn't broken through the drawbridge. Even the Arri ALEXA in its first full year of being available for movies has only two films in the nine best. However Arri on the whole has done very well.
The red hot favourite The Artist was shot on the Arri 435 camera; as was Brad Pitt's hope Moneyball. Arricams also shot War Horse directed by Steven Spielberg but in a nod to digital edited it on an Avid; Midnight in Paris and The Tree Of Life. The Tree Of Life however boasts a number of cameras including some digital ones like the Phantom HD Gold for the slow motion, some shots from the RED One and maybe the only ever listing of the now defunct Dalsa Evolution in a credit for a movie.
The Descendants was shot on a Panaflex Platinum film camera as was The Help. Full blown digital movies as nominess for best film were Extremely Close and Incredible Loud and Hugo the only 3D movie nominated. Both were shot on the Arri ALEXA.