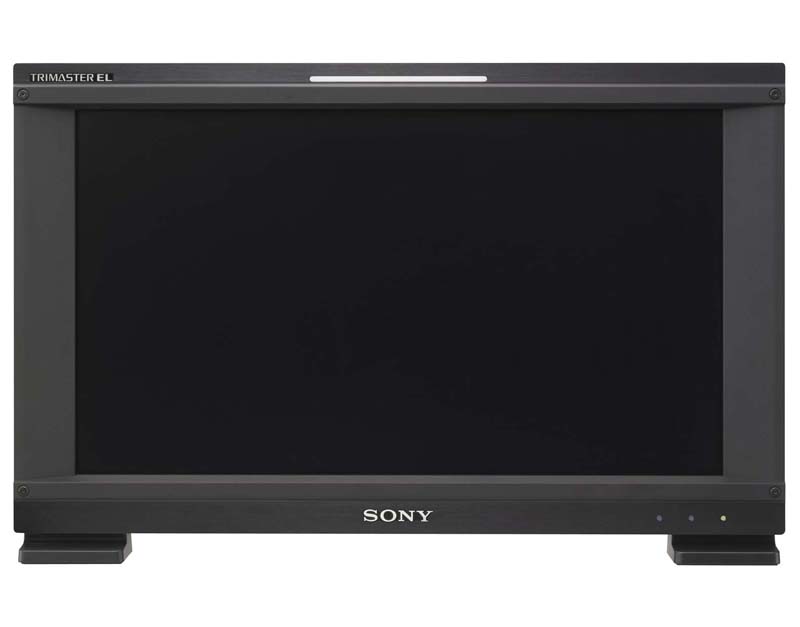 UK Industry Starts Investing in OLED
Posted on Feb 23, 2012 by Alex Fice
Sony OLED monitors have started to be accepted by the UK industrySony has pushed us this PR about the growth of OLED monitoring in the UK market with some sales information. Is it the big replacement tech for CRT? Could Dolby be regretting hitching to LCD?
LipSync Post:
5 x PVM-2541  which will be used throughout their HD DS suites and Grading theatres for monitoring. 
"We've opted for the Trimaster EL PVM-2541s for their performance and affordability. They are a great all-round broadcast monitor and perfectly suit our needs at LipSync."
Peter Hampden, MD LipSync Post. 
Unit Post Production:
6 x PVM-2541's and 1 BVM-F250 to standardise monitors across their finishing suites
"Unit's emergence as one of the top post production companies in London has been in part due to the use of the very best in technology. After extensive research we found that OLEDs were the pre-eminent monitor and therefore decided to replace all our finishing monitoring on Baselight, Flame and Smokes – across the entire facility with OLEDs."
–          Adam Luckwell, MD, Unit Post Production
WTS: 
"The industry has been seeking a replacement for grade one CRT monitors, which can no longer be serviced and replaced, since LCD technology has been unable to provide comparable picture quality: OLED appears to be the answer.
We're finding PVMs are being widely adopted by post production houses for picture monitoring. They're a great upgrade from a CRT at an accessible price point. Very good colour reproduction and low response times make them a great choice for fast moving footage, motion graphics and VFX because of the complete elimination of motion-blur.  The more specialist BVM-F250 is a fantastic choice for colour grading & finishing because of its exceptional colour reproduction and true blacks."
–          Paul Beale, Business Development Manager UK & Ireland, WTS Broadcast