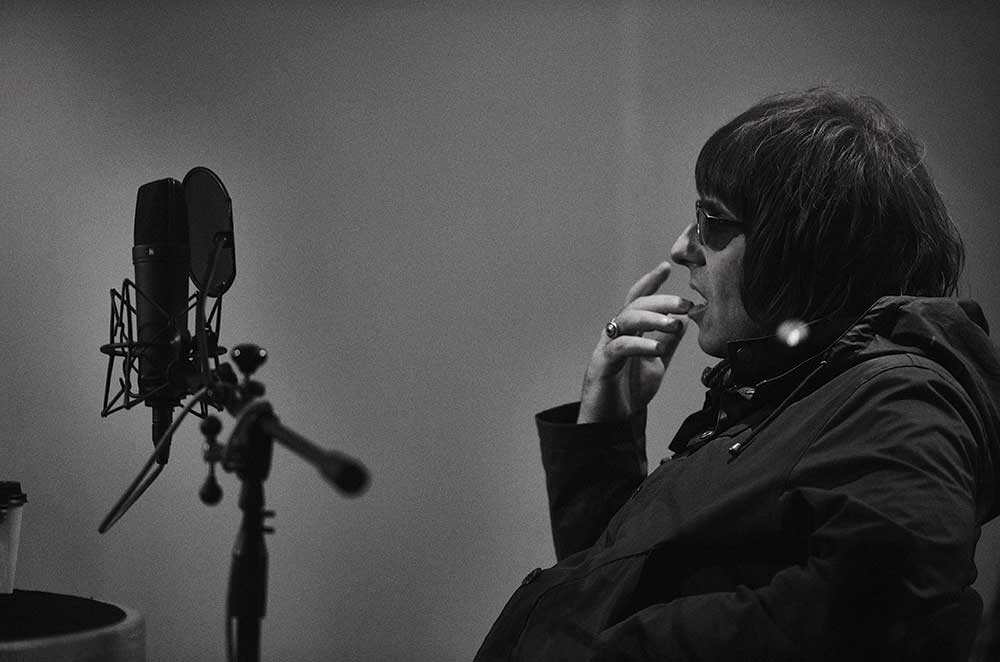 Oasis: SUPERSONIC
Posted on Mar 6, 2017 by Julian Mitchell
Colourist Greg Fisher gives us an exclusive insight into how he delivered the final grade for Mat Whitecross's new music documentary, Oasis: Supersonic
WORDS JULIAN MITCHELL
If you want to experience the ultimate rock 'n' roll rags-to-riches story, look no further than the new feature documentary Oasis: Supersonic, an in-depth look at the life and music of Mancunian Brit-pop brothers, Noel and Liam Gallagher.
Told in their own words, Oasis: Supersonic intimately charts the band's rapid journey from the council estates of Manchester to global stardom, ignoring initial industry indifference to become the cultural phenomenon and 90s icon that we know today. As Noel Gallagher described it: "We were grafters who came from nothing and took it all."
The film features extensive unseen archive footage, rare clips, recordings and present-day anecdotes; seamlessly brought together by Greg Fisher, one of the world's most sought-after colourists. He begins, "It was unusual and enjoyable to have to take different approaches in the grade with the varied material, both to get the best out of every individual shot and ensure they all came together cohesively as a whole."
Using Blackmagic's DaVinci Resolve, Greg aimed to give the film a vintage look and feel, one that he believed would "be sympathetic to the band's aesthetic". It's a little warm overall and the harshest clipping of the video has been somewhat smoothed but has hopefully not lost the vibrancy it sometimes had.
With most of the footage being older archive material, Greg had to approach the grade partly as though it was a restoration. "By the time it got to me, the footage was all DPXs, but most of the material was originally some flavour of analogue video," he continues, explaining that the quality of the footage would vary greatly from multiple generation VHS filmed by a roadie in the dark to professionally shot Betacam SP. "There were also a number of shots from various film formats such as Super 8 which had a distinct feel from the video footage."
To ensure that the mix of formats would not jar the audience's experience when edited together in the final feature, Greg used Resolve's noise reduction and sharpening tools to stretch images more than would otherwise have been possible, enabling each shot to conform as well as possible to the documentary's overall quality. "The trick was to find a line which pulled it all together without losing that inherent richness and variety," Fisher reveals. "This involved leaving the noise in some shots, heavily de-noising and stretching others, and even dirtying a few up."
As well as the older material, Greg had to incorporate text and graphic elements into his grade plus animated sequences illustrating key events in the band's history.
"There were a lot of titles to take care of, so being able to composite in Resolve and keep them on separate video layers within the project timeline was very helpful.
"The only new sections are the excellent animations. They have a distinct feel from both the film and video archive, but do so in a complementary way. It helps the overall feature feel more textured and rich having varied sources.
"Every job is a learning process to some degree," he concludes. "Restoration and promo work are normally seen as quite different, but both informed the approach to this film. I hope the overall result is a documentary full of incredible reminders for fans of those times, and a way for anyone to get to know the band a little better."