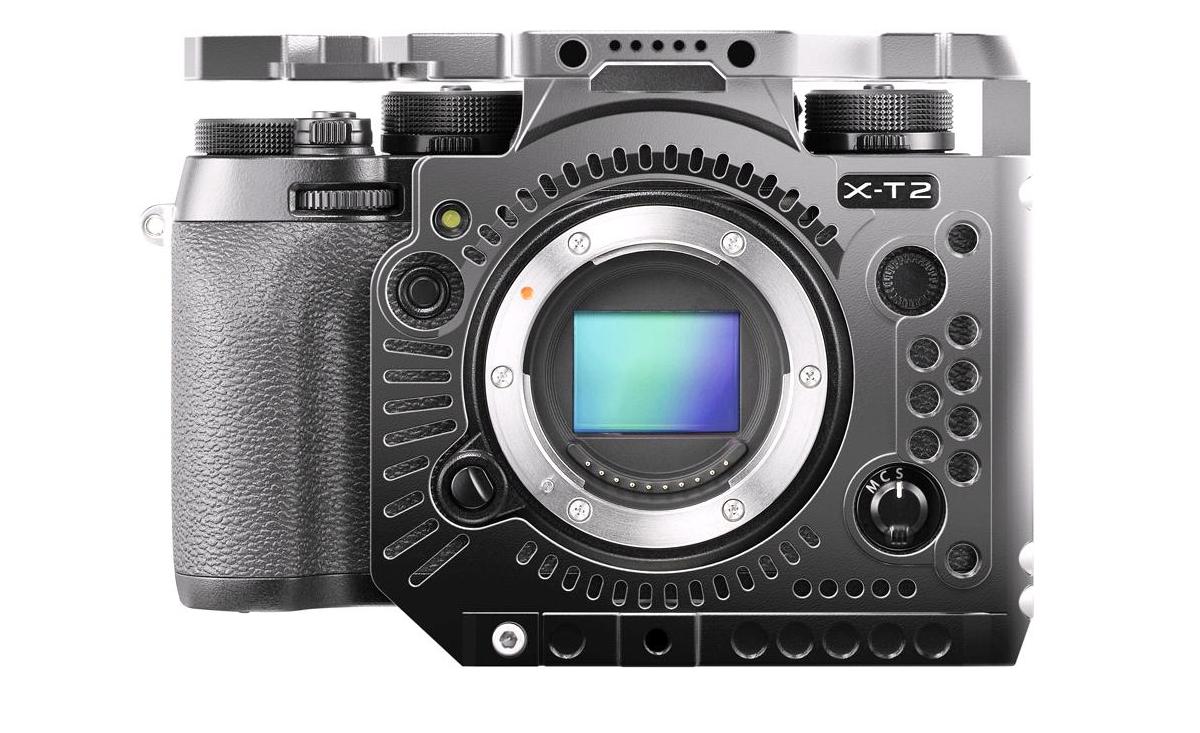 New Accessories for Fujifilm X-T2 camera
Posted on Mar 6, 2017 by Julian Mitchell
LockCircle is introducing their Kinetics Motion Ergonomics Concept for the new high-end professional Cinematic Cage for Fujifilm's X-T2 camera digital mirrorless camera.
The new Cage Kinetics XT2 is designed to fit like a glove around the X-T2 featuring the exclusive LockCircle, that means all the camera's controls are clearly visibile and directly available straight across the form-factor of the cage.
Several 1/4"-20 (79!) and 3/8" (3) threads are available for multiple accessories and camera grip professional heavy-duty mounting.
The Cage Kinetics XT2 integrates the MicroPort micro HDMI / USB 3.0 locking connectors and the LockPort (micro to full-size HDMI and micro to full-size USB 3.0 output), for serious protection while shooting in rough production enviroments.
The Cage Kinetics XT2 baseplate has a Meta-Block mount for Metabones and IMS-Block for IMS-Mounts for monolithic locking, designed to allow great follow-focus work with no annoying mechanical plays of the bayonet offering precise follow-focus shots.
IMS mounts will be shortly available for Fujifilm X-MOUNT to Canon EF/Nikon F (exclusive positive-lock), PL-Mount, Panavision, BNCR and Leica R.
Totally secure camera baseplate mounting with a 1/4"-20 and 3/8" threads (titaniun camera screw supplied) are available for camera-car, drones, gimbals or any heavy duty mounting.
Available from the end of April from www.lockcircle.com