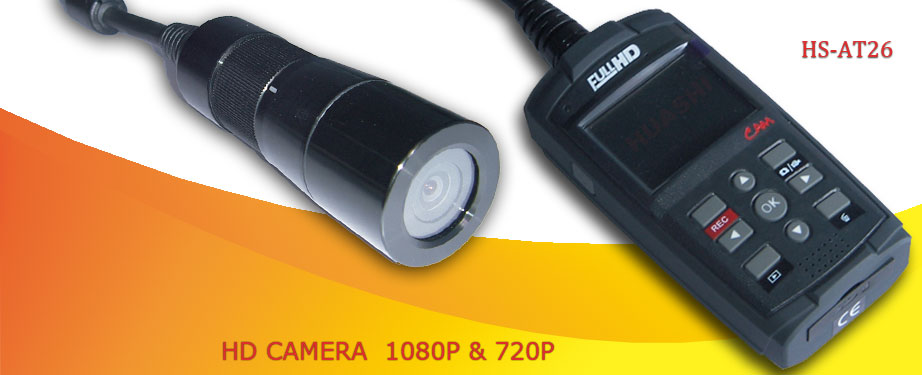 New Pro Camera Products from Chinese Company
Posted on Aug 31, 2010 by Alex Fice
POV camera from the Huashi companyThe Chinese Huashi company has sent us some details on one of their new cameras. It is an HD Sports Camera 1920 x 1080P which shoots 30p and 60p (60 at a smallish resolution). Also will shoot 720p at 30.
Details so far include a 5 MPix CMOS sensor with a 2inch LCD Screen. A Wide angle Lens has a 120 degree field of view and 4X DIGITAL ZOOM.
1080P= 1920x 1080 @ 30FPS
720P= 1280X 720 @ 30FPS
WVGA 848X480 @ 60FPS
HDMI high definition output : HDMI port + PC port and support SD Card Storage.
More details on their web site at:
http://www.huashitech.com/Products/Action-Camera/HD-Sport-Camera-p1332.html