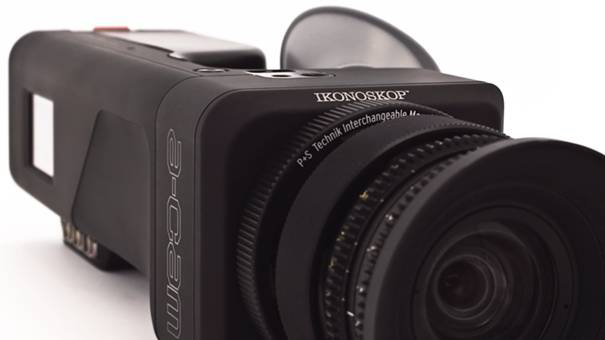 New Digital Motion Picture Camera A-cam dII comes with PS-IMS Lens Mount from P+S TECHNIK
Posted on Feb 23, 2012 by Alex Fice
The Ikonoskop A-cam dII now comes with the PS-IMS lens mount for the widest lens choice
The new digital motion picture camera A-cam dII from Swedish camera manufacturer Ikonoskop features the Interchangeable Mount System PS-IMS from P+S Technik for ultimate lens interoperability. With the open industry standard PS-IMS, users can choose from different lens mount adapters like PL, C-mount Leica M, Canon, Nikon etc to capture cinematic moments in a digital world. The PS-IMS adapters are interchangeable, so different mounts can be used on one camera.
16Digital fast prime lenses from P+S Technik go on the PS-IMS without any adapter and are a cost efficient solution for professional shooting with the A-cam dII. Based on the latest findings on suppression of reflexes and stray light, the 16Digital lenses are especially designed for digital cameras with single 16:9 format CMOS and CCD sensors.
The Ikonoskop A-Cam dII with the PS-IMS lens mount is available from their website for €7,700. You will need to add a memory card.